Ravenswood is a serene and vibrant residential town along Pinjarra Road and the banks of the beautiful Murray River. It is located in the Peel district of Western Australia. Ravenswood is approximately 83 kilometres south of Perth and 8 km southeast of Mandurah, spreading over an area of 5,316 hectares.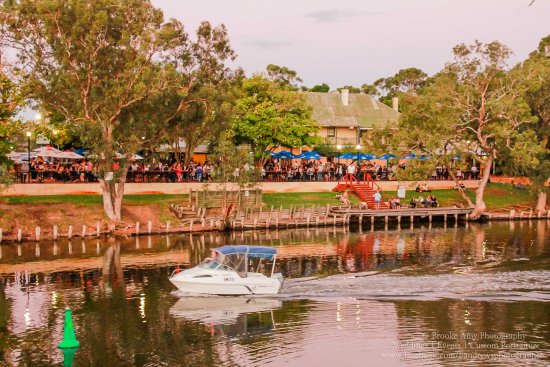 Ravenswood was a well-known locality as early as 1895, however significant development didn't start until the 1960s. After 1960, the land was subdivided, and declared a townsite. Later in 1970, the town was gazetted. Currently, the most populous area is around Ravenwood Townsite, Ravenswood Hotel, and Murray Bend.
If you're looking for somewhere to build your dream lifestyle, with true riverside living, then Ravenswood is your calling. Land is now selling in Ravenswood Waters with a new release of 13 prime lifestyle lots from just $165,000. Stage 6A features a variety of generous lots ranging from 545-600sqm providing plenty of space to stretch out and build your dream home.
Ravenswood Waters is just steps away from the beautiful Murray River where you can enjoy kayaking on the water, cycling on the many paths or go crabbing, fishing and boating to your heart's content – or simply enjoy a lazy afternoon at the water's edge. You're also only a short walk to the iconic Ravenswood Hotel. There are plenty of exciting things in the works at Ravenswood Waters, including a Ravenswood Primary School and a new town centre complete with a Coles supermarket.
Other developments in the town include the Ravenswood Community Centre set to open in 2023. The new centre will include a main function space of 100sqm, a heat-and-serve kitchen, meeting room, storage spaces and amenities, an outdoor alfresco and an outdoor playground. A proposed Regional Sporting and Recreation Complex is also on the cards.
When it comes to education, there are many primary and secondary schools, such as Carcoola Primary School, Pinjarra Primary School, Austin Cove Baptist College and Farbridge College.
The population of Ravenswood is 2,320 with a density of 43 persons per square km. Of the families in Ravenswood, 36.4% were couple families with children, 48% were couple families without children and 14.9% were one parent families.
Annual growth of the suburb is sitting at -1%. Based on settled sales as of 4 July 2022, the median land price in the suburb is $160,000 (reiwa.com.au).
If Ravenswood sounds like your cup of tea, why not make the next step? Contact our Sales & Design Team so we can get you started with a house and land package or custom build.