What is a triplex?
A triplex site allows for three homes to be built on the one master titled piece of land. Building three single or double storey homes on the one block means the homes will share a common driveway. Triplex subdivisions can often require a combination of townhouse, villa and single storey designs.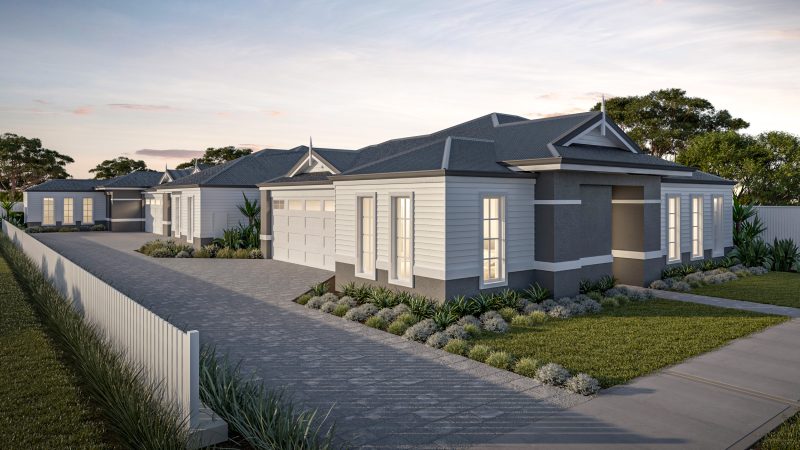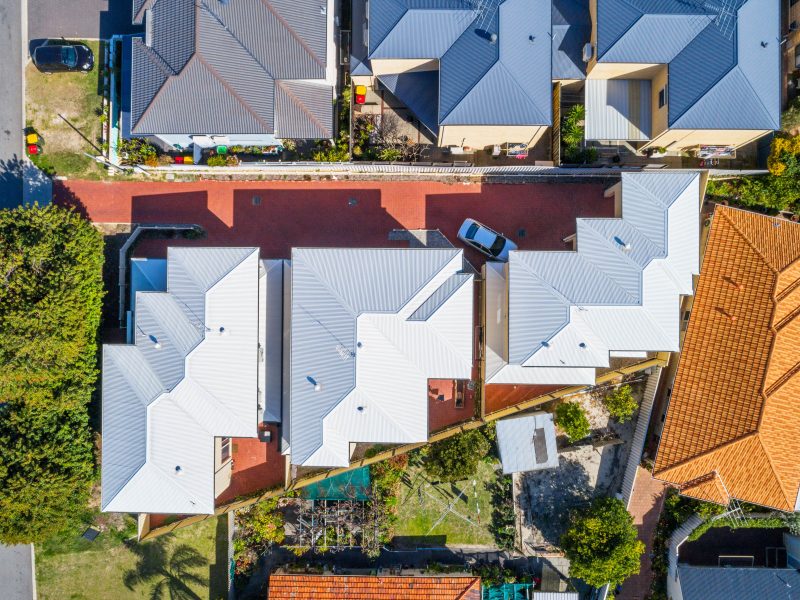 Investing in a triplex
The smaller footprint and lower resale price point of a triplex is great for first home buyers and downsizers who want to stay in the suburb they love, so having this in mind when designing your development is important.
If you're one of the lucky owners of a corner lot with two street frontages, you could be sitting on a real winner. Some local councils have unique town planning schemes that will add a huge boost to your return on investment.
Choosing the right triplex design
There are options to build either single or double storey when tackling a triplex development. Building a townhouse triplex enables you to take advantage of views and maximise space by building upwards instead of outwards. Building a single storey unit triplex is ideal for larger blocks and more attractive to investors who want a faster, simpler build.
Browse our collection of home designs or contact us to discuss your project needs.