Dawesville is a suburb within the City of Mandurah, nestled between the Indian Ocean and Peel Inlet. It is approximately 87km from the Perth CBD.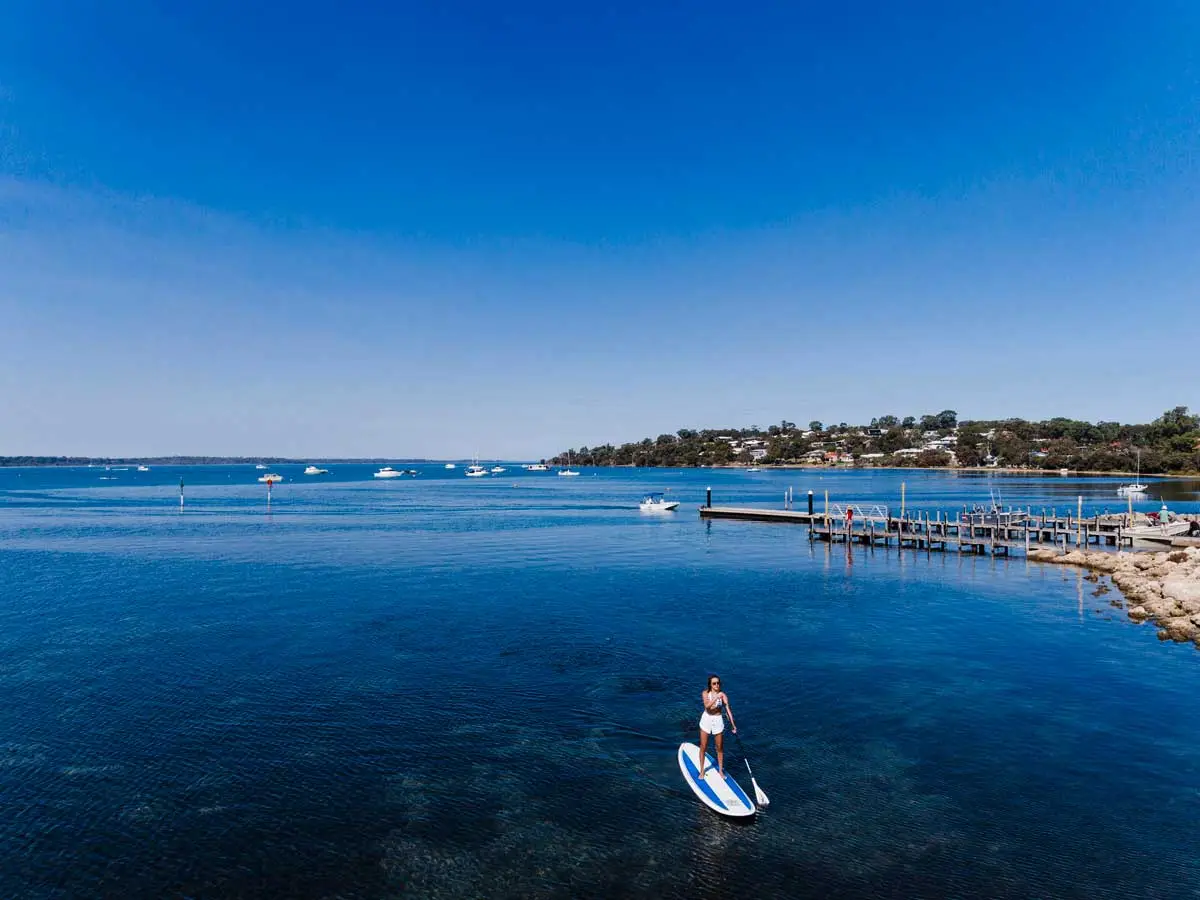 This popular holiday spot is just over an hour south of Perth and 20 minutes south of Mandurah by car. For public transport options into Perth city, residents can take a train on the Mandurah line and reach the CBD in about 1 hour and 45 minutes.
With its coastal and estuary scenery and abundant wildlife, residents love this town for its boating, fishing, crabbing and bushwalking. There's also a host of exciting walking trails, picnic facilities and camping sites to enjoy. Outside of these attractions, there are plenty of water sports to get stuck into, including canoeing, jet-ski and skiing. All this and more is right on your doorstep, only 500 metres away over the highway.
Pyramids Beach, the most popular beach in Dawesville, is a great way to spend the weekend with the family. The beautiful beach front location offers panoramic ocean views and is the perfect spot to enjoy breakfast, lunch or dinner. It is currently undergoing development to make it a future surf spot. Other beaches in Dawesville to explore include Melrose Beach, Florida Beach and Tims Thicket Beach.
If you prefer to stay dry you can marvel in the views overlooking the Indian Ocean whilst testing your golfing skills at The Cut Golf Course – an 18-hole course ranked in the country's top 20 public access courses, and the top 25 overall courses in Australia. When you're done why not head over to the five-star clubhouse and Mediterranean restaurant.
Groceries are sorted with two local shopping centres – Florida Beach Shopping Centre and Dawesville Shopping Centre. Florida Beach Shopping Centre is undergoing renovations to transform the area into vibrant social community hub. It has several proposed tenancies including a gym, childcare facilities, and other speciality retailers, plus the long-awaited new look state-of-the-art Coles supermarket. Dawesville Shopping Centre boasts anchor tenants IGA, IGA Liquor, a pharmacy and medical centre.
There are only two primary schools in the suburb and one childcare centre – Ocean Road Primary School, St Damien's Catholic Primary School and Sparrow Early Learning. Other primary school options nearby include Falcon Primary School and South Halls Head Primary School. For high school, residents will have to travel north where they can attend Frederick Irwin Anglican School, Mandurah Baptist College, John Tonkin College, Halls Head College or Mandurah Catholic College.
The population of Dawesville is 7,154 with a density of 551 persons per square km. Of the families in Dawesville, 39.4% were couple families with children, 46.8% were couple families without children and 13.1% were one parent families.
Annual growth of the suburb is sitting at 17%. Based on settled sales as of 27 June 2022, the median land price in the suburb is $189,000 (reiwa.com.au).
If Dawesville sounds like your cup of tea, why not make the next step? Contact our Sales & Design Team so we can get you started with a house and land package or custom build.