While alfresco areas are traditionally placed at the back of the home for efficiency sake, a centrally located one can enhance the flow of your floor plan and increase aesthetic appeal.
"Generally speaking, the alfresco situated towards the back is the most straight forward and cost effective way to design a home," Plunkett Homes Design Manager Adam Kelly said.
"Most house plans are designed with an access corridor down the left and right-hand sides, with any excess lot depth being situated towards the rear, so it makes sense to combine this with the area designated for the outdoor living zones."
However, Mr Kelly said a central or internal courtyard offered several benefits a rear alfresco did not.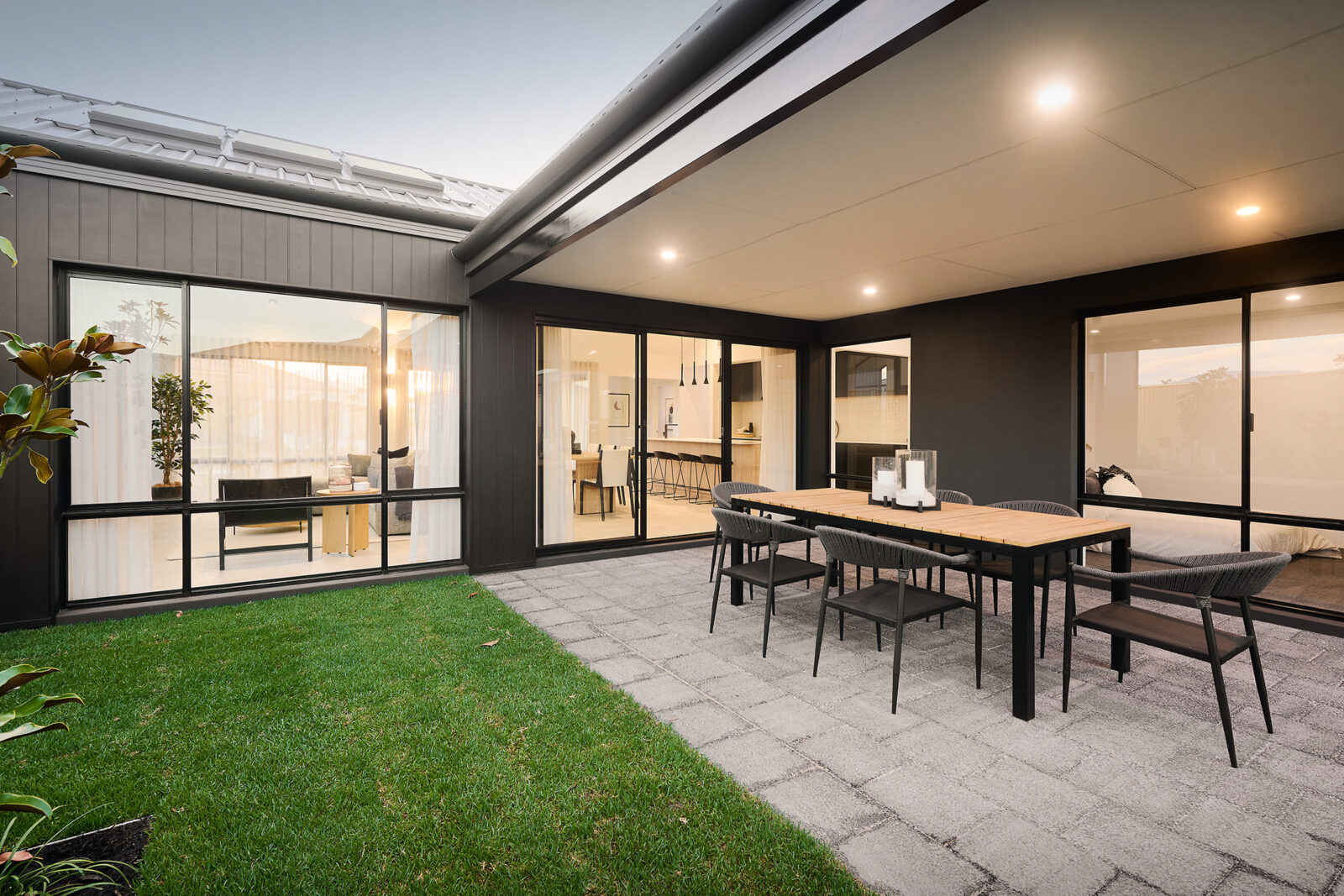 "Firstly they increase the number of rooms that can share views to the courtyard," he said.
"Often this luxury is reserved for the living area only, and perhaps one other room, but an internal courtyard can potentially offer this view to many more separate areas.
"Another benefit of an internal courtyard is to create a centralised internal living area, which has two flow-on effects.
"One effect is it allows separate zoning between the parents' and children's zones.
"The second is it decreases the distance guests need to travel from the entry before they arrive at the heart of the home."
While these central features provide intrigue to interior design, Mr Kelly said to take into account the size, shape and features of the block you were building on, as these might affect the best overall placement for your alfresco. "Energy efficiency is an important part of home design and, depending on the northern orientation of your block, this can play a part in determining the most suitable location for your living areas and adjacent alfresco or courtyards," he said.
"Other things to consider are irregular-shaped lots – ensure you maximise your outdoor living areas but place the alfresco in a suitable location.
"Lastly certain lots can offer particular views, especially rural ones. Being able to sit outside in your alfresco and take in these views is worth planning for."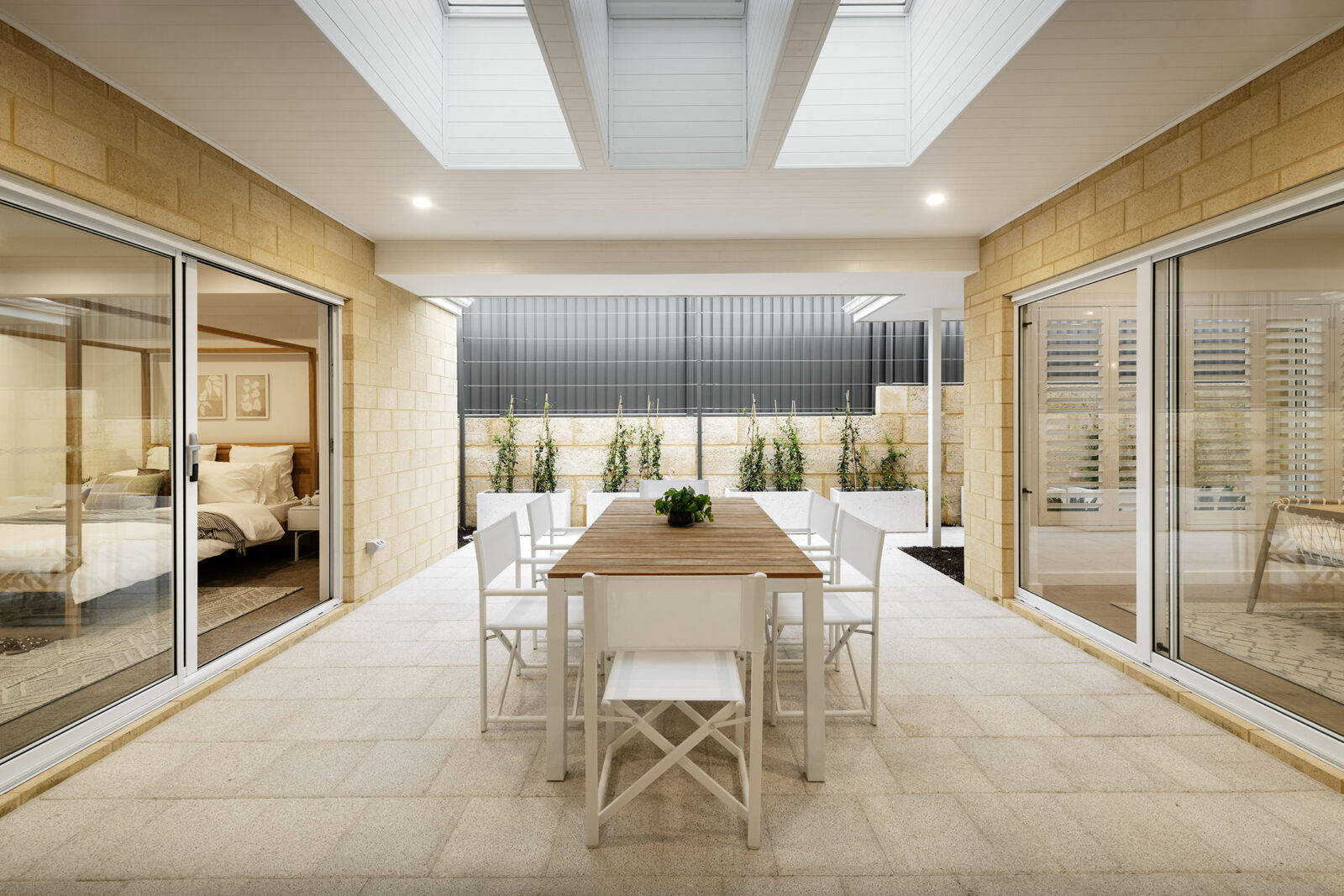 Mr Kelly said it was careful consideration of block features and central alfresco advantages which informed the internal feature's inclusion in Plunkett Homes' displays.
"Both the Stables and the Bodega Bay are examples of a farmhouse design, which is suited to larger, often rural, lots," he said.
"The centralised alfresco on these blocks is less about views and interrelationships with other living areas, although both do boast this benefit in ways.
"Instead, the central alfresco serves to relate to a central living area, which helps to zone the dwelling, breaking the floor plan up into separate wings with a common living area at its heart.
"The Norfolk is a great example of a central courtyard offering greater interaction to key habitable areas of the residence.
"In this abode, both the main living and the master suite have their own access to this outdoor retreat.
"Guests can also quickly access the hub of the home."
Original Source: The West New Homes, Saturday 4 November 2023
Journalist: Annie Mills
If you are thinking of building a new home, the Plunkett Homes team would love to chat. We can help you design a home that fits your unique lifestyle and needs.