Building a new home or planning an investment property? This guide will serve as a useful how-to when it comes to understanding interior design and decorating trends in 2022.
Use this guide to inspire you and assist you in choosing the right design touches and finishes for your home. From understanding the key interior design principles to exploring current home design trends along with choosing the right design style for your home, whether you're in the pre-planning stages of your build or are ready to stage and style, read on for everything you need to know about interior design.
What is interior design?
Interior design focuses on the architecture, space planning and decorating of a home's interior. This includes the furnishings, decorations, colour scheme and layout of a room. The aim for any interior designer is to create a visually appealing space that is also functional and that addresses the lifestyle needs of the home's occupants.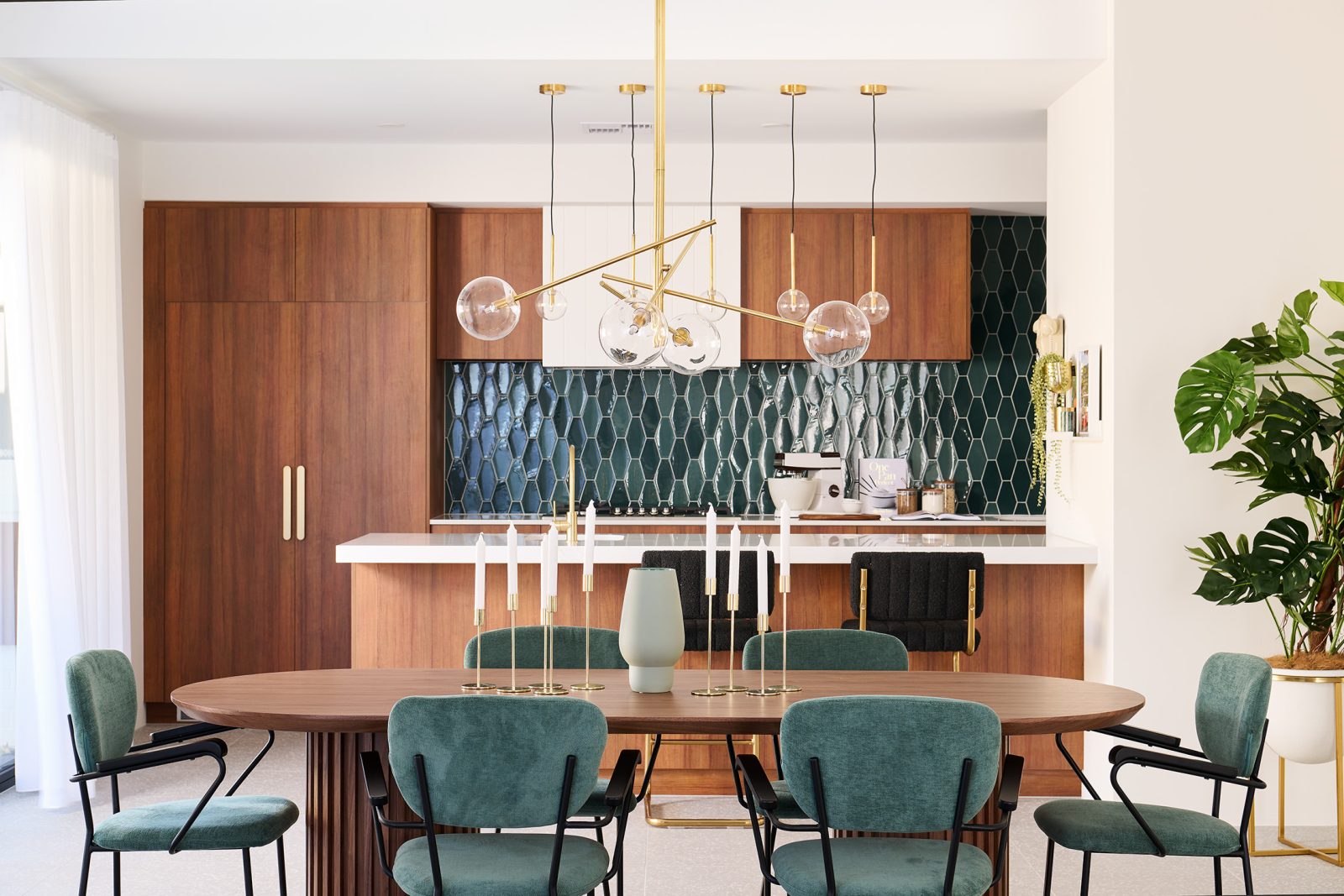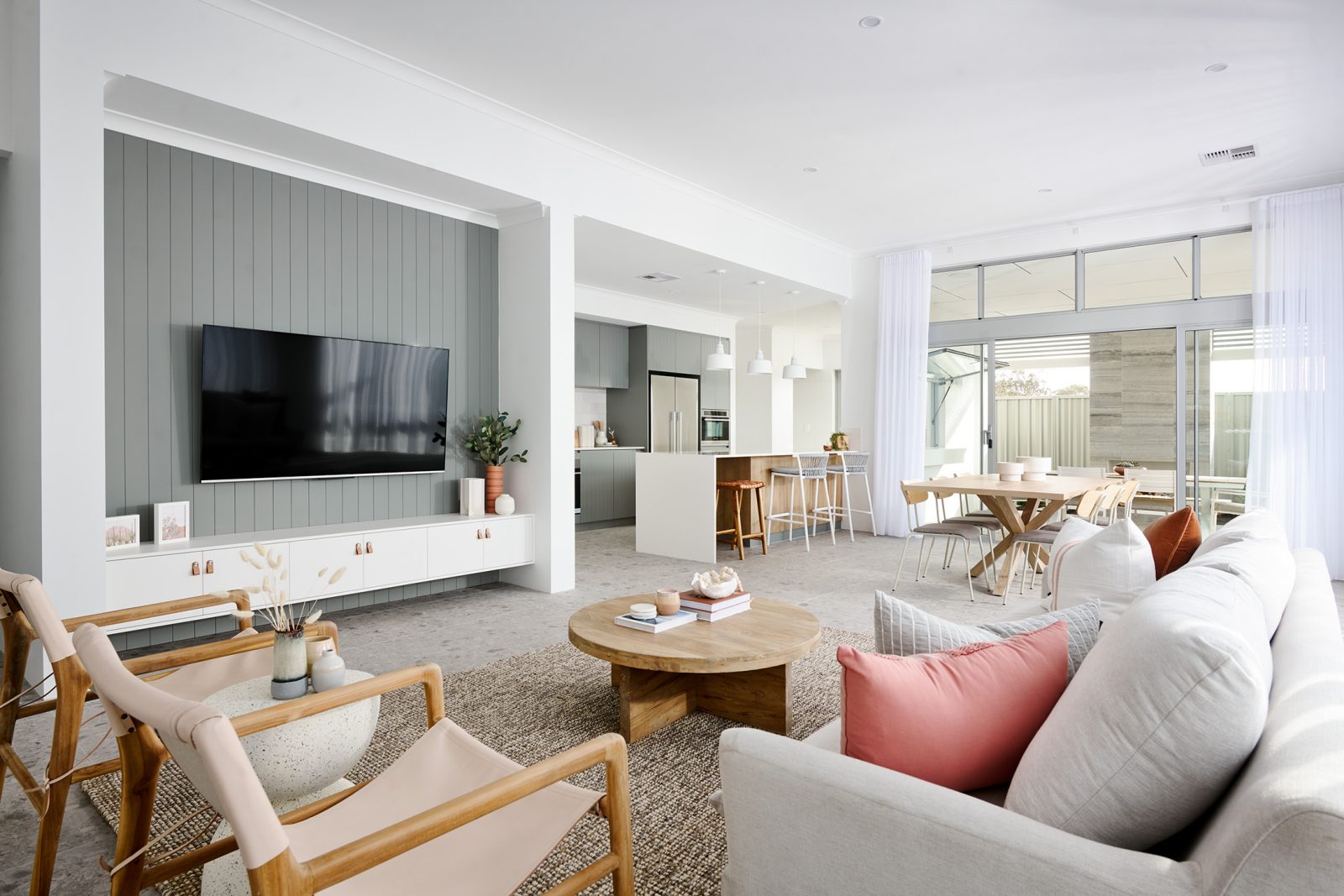 What is interior architecture design – Is it the same thing?
Interior architecture design is often confused with interior design. While both may sound similar, they are quite different.
Simply put, an interior architect designs building interiors and focuses on the space planning of a building and the aesthetics of the exterior of a building, including its structure and safety. While, on the other hand, an interior designer focuses more on the design elements of an interior space such as the furnishings and decor.
Both are integral to the aesthetic and function of a home. An interior architect and an interior designer have been trained in the elements of design, taking in careful consideration of decorative and architectural elements that balance both beauty and practicality.
What are the main elements of interior design?
In interior design, there are 7 key elements that most interior designers and decorators rely on to create a balanced and harmonious space.
1. Space
An interior designer will first survey the physical space of a room to get a sense of its dimensions and layout. They will take into account the location of doors and windows and the height of the room. Space that is filled with furniture is referred to as "positive space" while empty rooms are known as "negative space". Interior designers aim to find a balance between the two for an overall inviting space.
2. Lines
Lines bring a sense of structure and direction to a room. There are three types of lines in design: horizontal, vertical and dynamic. You'll find horizontal lines in tables, chairs and other furnishings; vertical lines in the form of doors, windows and tall structures such as bookshelves; and dynamic lines in the form of staircases or steps, as they invite action and movement.
3. Form
Form refers to the general shape of a room. There are two main forms of shape in design – geometric and natural. Geometric forms include man-made shapes including furnishings and light fixtures, while natural forms include organic shapes such as plants. Square shapes often embody strength and drama, while curved shapes often evoke softness and flowiness.
4. Light
The lighting in a room sets the overall atmosphere. In interior design, a balance between artificial and natural light is required to ensure a room is pleasant during both daytime and nighttime.
5. Colour
Colour brings a room to life and is a great way to add personality to your home. Whether the paint on the walls or the decorations and finishings, getting the right colour scheme in a room will help to add drama, neutrality or even give the illusion of more space.
6. Texture
Texture in interior design refers to the visual and actual textural elements that add depth and interest to a room. Visual textures include things like marble tabletops or a mirrored splashback. Actual textures include textures that can be both seen and felt, such as leather or velvet couches, or a shaggy rug.
7. Pattern
Patterns are a repetitive design element that adds interest and intrigue to a room. This can include geometric wallpaper or patterned cushions and graphic elements such as paintings.
What are the 7 principles of design?
While the elements of design are what's used to create composition in a room (through lines, shapes, patterns etc.) the principles of design are how these elements are used.
Knowing the 7 principles of design can help you have a more active role in designing your dream space.
1. Balance

Balance, in design terms, means creating visual harmony in a room. This can be achieved by ensuring all the design elements are evenly distributed. For example, when you see a bed placed with a bedside table on either side, this creates asymmetrical balance.
2. Unity

Unity in interior design means creating a uniform space where all elements come together nicely. For example, a room that kept within the same colour family, or, one where there's a repetition of elements to create visual continuation.
3. Rhythm

As human beings, we're drawn to repetition and recognise objects quickly. Rhythm in interior design is about creating repetition to carry visual interest in a room. This can be achieved by matching cushions on the couch to the colour of a feature wall or hanging picture frames on the wall in order of size.
4. Emphasis

Interior designers have the principle that every room should have a focal point. This could be anything from a large art piece in an entranceway, a grand piano in a living room or a waterfall shower in the bathroom. The point is to use one element to emphasise a room, and then have the other elements within the room complement it.
5. Contrast

Contrast in interior design is achieved when two or more elements that have opposite characteristics are placed together. For example, balancing a long rectangular table with a round centrepiece or decorating a room with colours on opposite sides of the colour wheel.
6. Scale and proportion

Proportion is integral to creating a balanced room. The size and dimensions of the elements and objects of a room should relate to one another proportionally so that nothing looks out of place. Designers often use the golden ratio of 1.618 to achieve harmony in a room.
7. Details

When it comes to interior design, the little details should never be overlooked. From the embroidery on cushions to wall cornices and even the handles on drawers and cabinets, every little detail adds to the overall look and feel of a room.
What are the different interior design styles?
There are many different interior design styles, but in this guide, we are going to talk about the top 9 modern interior design styles that are popular in modern homes.
1. Contemporary House Design
Contemporary interior design styles are continuously evolving as popular trends change. The contemporary design style refers to anything of the present moment. It's generally sleek and minimal, using clean lines and neutral colour palettes.
If your goal is to decorate your home in the contemporary style, the emphasis should be on the deliberate use of lines and textures.
Think about using classic contrasting colours like black and white and incorporating materials like metal and glass to further accentuate space and light. In addition, textured fabrics and cutting-edge art pieces will create the perfect contemporary luxe interior.
When designing contemporary, avoid the use of florals and carpets unless it's commercial grade. Aim for sleek, polished surfaces and geometric patterns to create a modern contemporary home.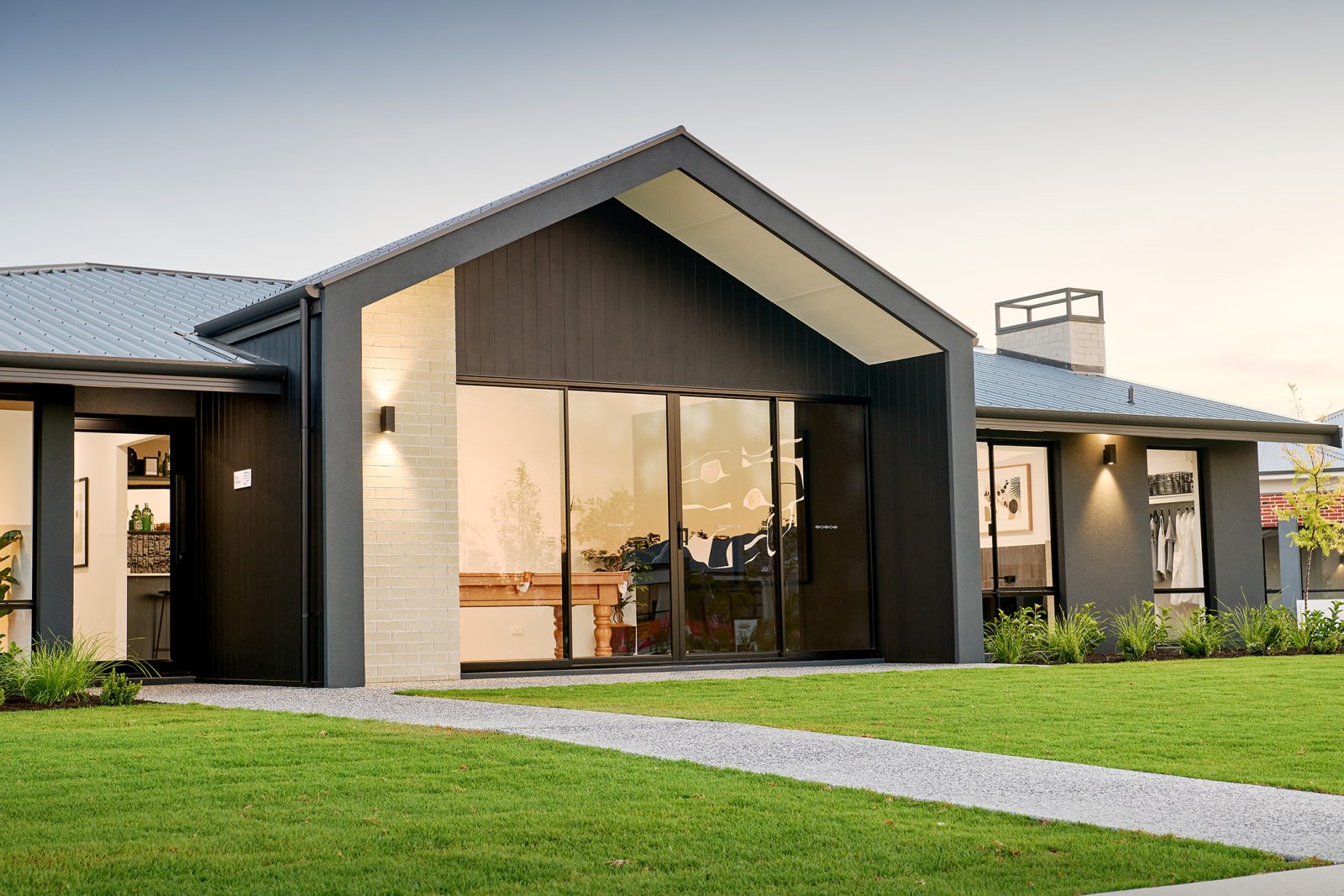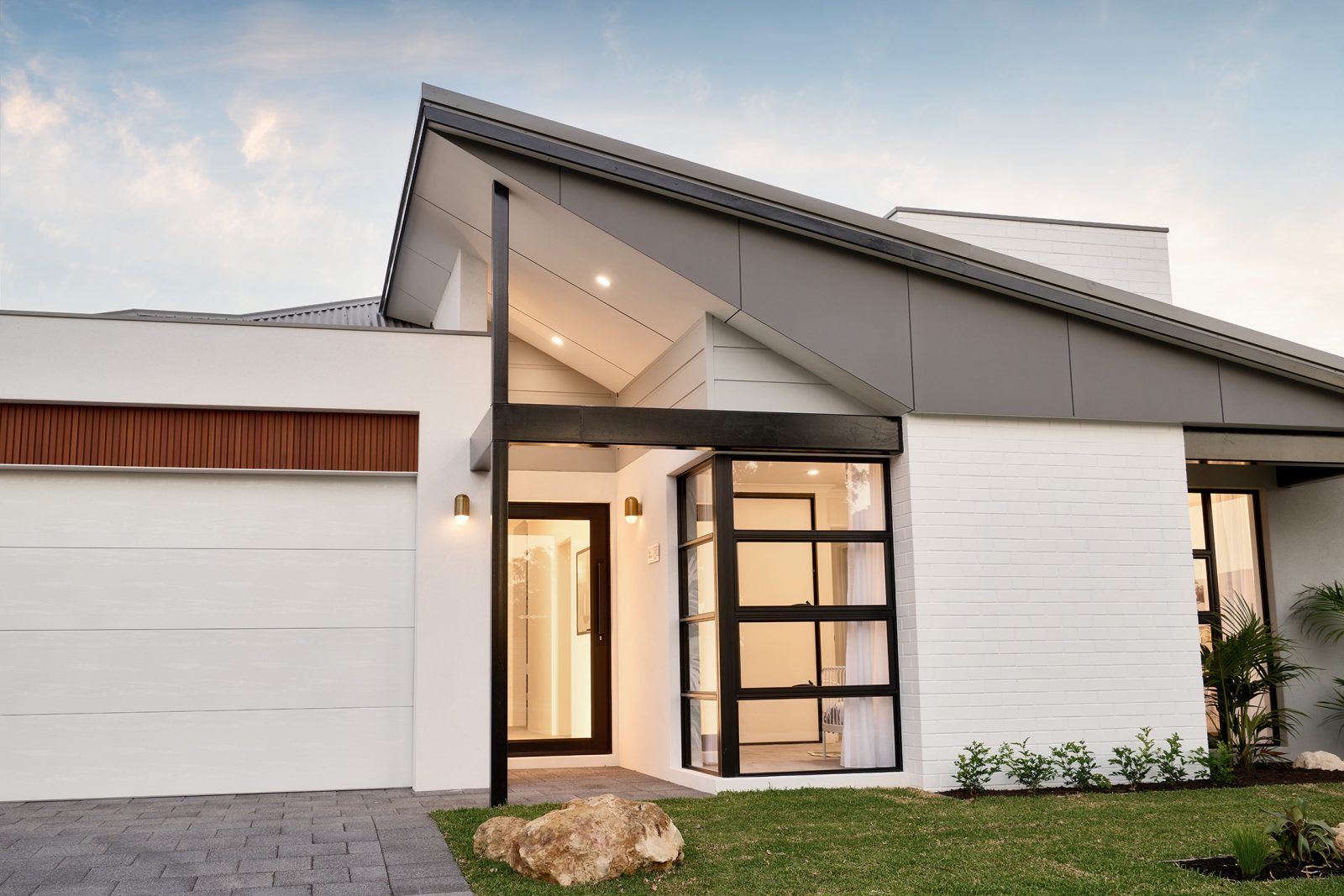 2. Mid century design
Mid-century interior design mimics the styles and trends of furniture and decor introduced in the 1950's and 1960's. These styles were clean and sophisticated, owing to a timeless quality that never goes out of fashion. Examples include the egg chair, wishbone chair, loungers, geometric shapes, angular chandeliers and organic colours like ochre, orange, brown and mustard.
To get the mid-century style right, aim for decor including pendant lighting or table lamps on a tripod base, along with colours from the neutral colour palette with saturated accents of colour including yellows, corals, and forest greens. Mid-century furniture is identified by their straight, clean lines and accented with smooth curves and angles. They're usually minimalist in design with timber or metal accents. Decor should include the use of asymmetrical, abstract patterns and rustic elements.
When styling mid-century furniture and decor, avoid any unnecessary detailing and too much of one tone or colour.
3. Farmhouse design
Farmhouse interior design blends the traditional charm of a rustic farmhouse with the use of modern updates. This type of interior design prioritises simplicity and practicality while reflecting aspects of rural architecture. For example, the use of wide plank floors, open concept living plans, and timber furnishings. Elements of rustic decor can be incorporated into an updated kitchen or living space, such as a large barn door or a farmhouse buffet table.
You can easily incorporate farmhouse interior design styles by incorporating raw wood elements along with contrasting accents such as gold to black to nickel metals. Farmhouse interiors generally stick to a neutral colour palette, and any pops of colour are best inspired by nature, for example greens and deep navy blues. The same goes for your linens. Farmhouse decor should remain as natural as possible texturally, for example hemp fabrics and woven wall decor.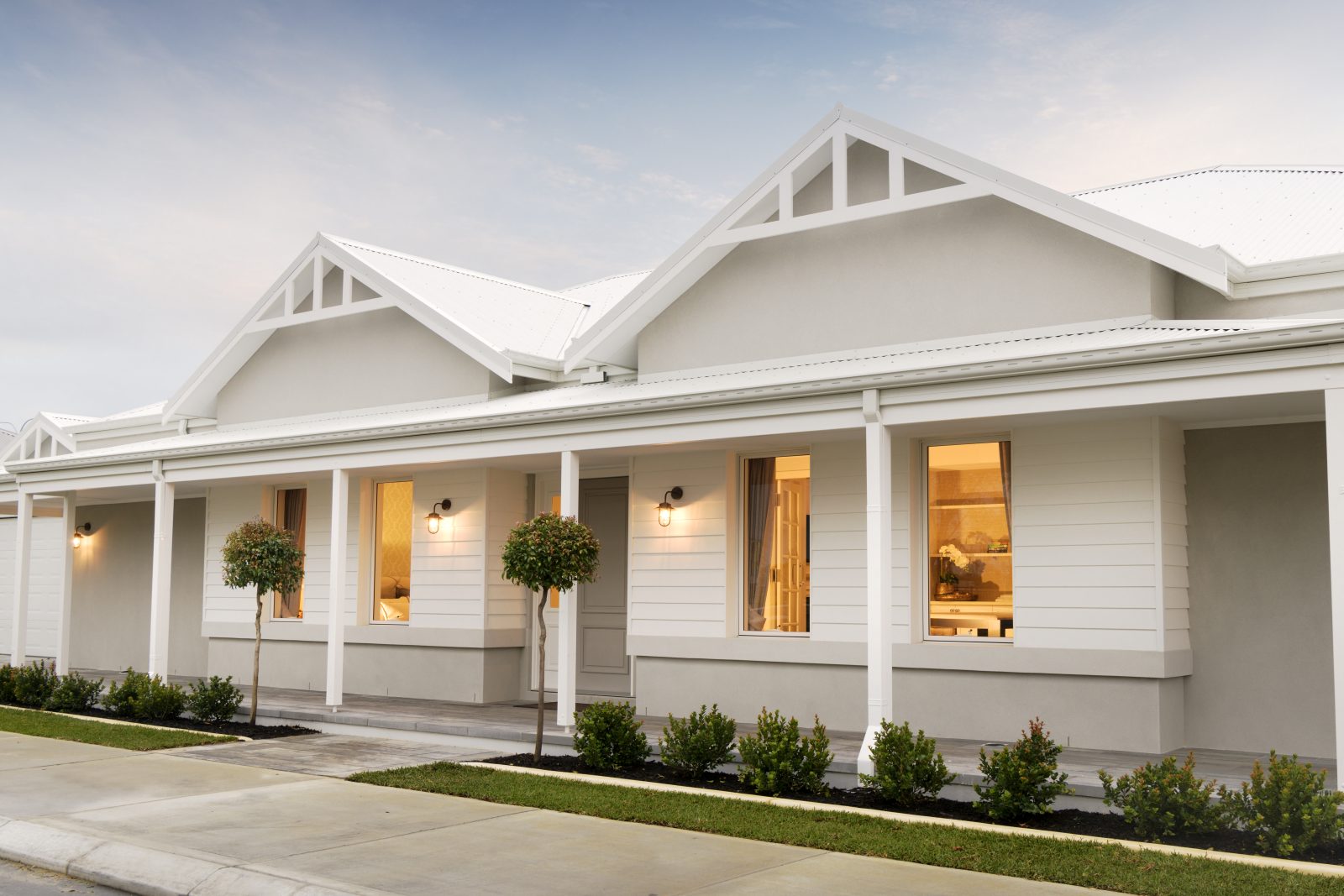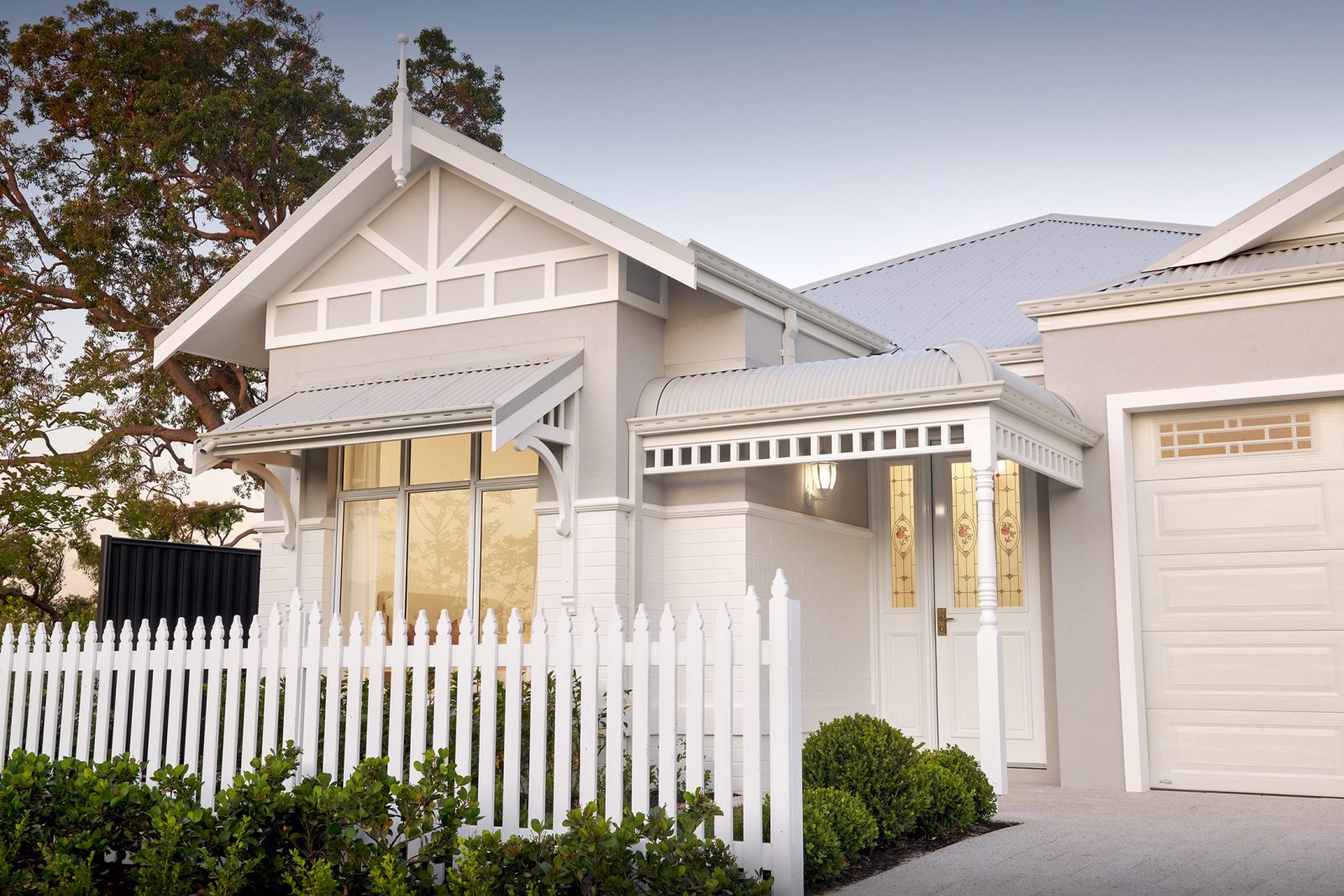 4. Federation design
The Federation style home began in the late 1800s and is still a popular interior design choice since it exudes charm and elegance.
In Australian Federation homes, decor includes cosy fireplaces, leadlight windows, pressed ceilings and timber skirting/cornices along with a lot of dark timberwork, black granite kitchen tops, and antique furnishings and heirlooms.
If you want to style a Federation interior, consider elegant fittings such as crystal chandeliers and pendant lighting and ornate rugs. The Federation colour scheme tends to be rich with reds, pearls, creams, golds, dark greens, grey greens and dark browns. Furnishings often comprise of tall chest drawers in dark woods along with plush chesterfield sofas in materials such as velvet, leather and patchwork prints.
To prevent the rooms appearing too dark and pokey, focus on adding soft lighting and make the most of natural light.
5. Hamptons look
The Hamptons style is basically an American take on the Baroque or Rococco French interior design styles but with a beachy feel. The Hamptons style home originated in Long Island, with affluent New Yorkers wanting a beach house haven to retreat to.
The Hamptons interior is very light and airy, making great use of natural light from large French doors and windows and adopting a light colour scheme of whites and creams along with eggshell blues and pale yellows. Hamptons style interiors favour natural materials and fabrics for furniture and homewares, including timber, linen, cotton, wool and stone. Decor often features chequered fabrics and pink gingham or pinstripe designs.
When styling a Hamptons interior, ppt for fittings and fixtures such as pendant lights with a mix of floor lamps and table lamps. Choose furnishings such as buffets or tables in a white timber finish and add contrast to a timber floor with a textured rug or a herringbone patterned floor.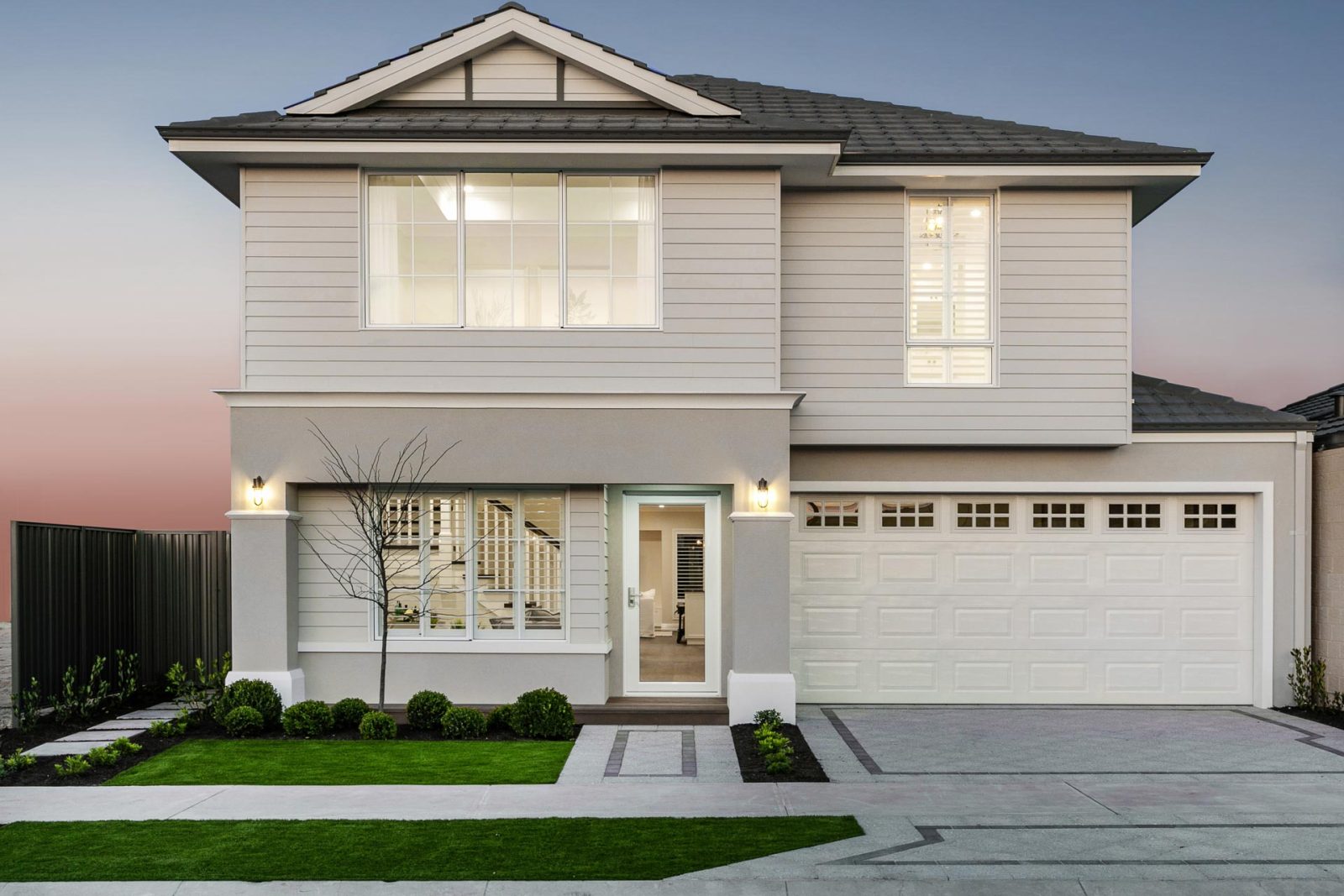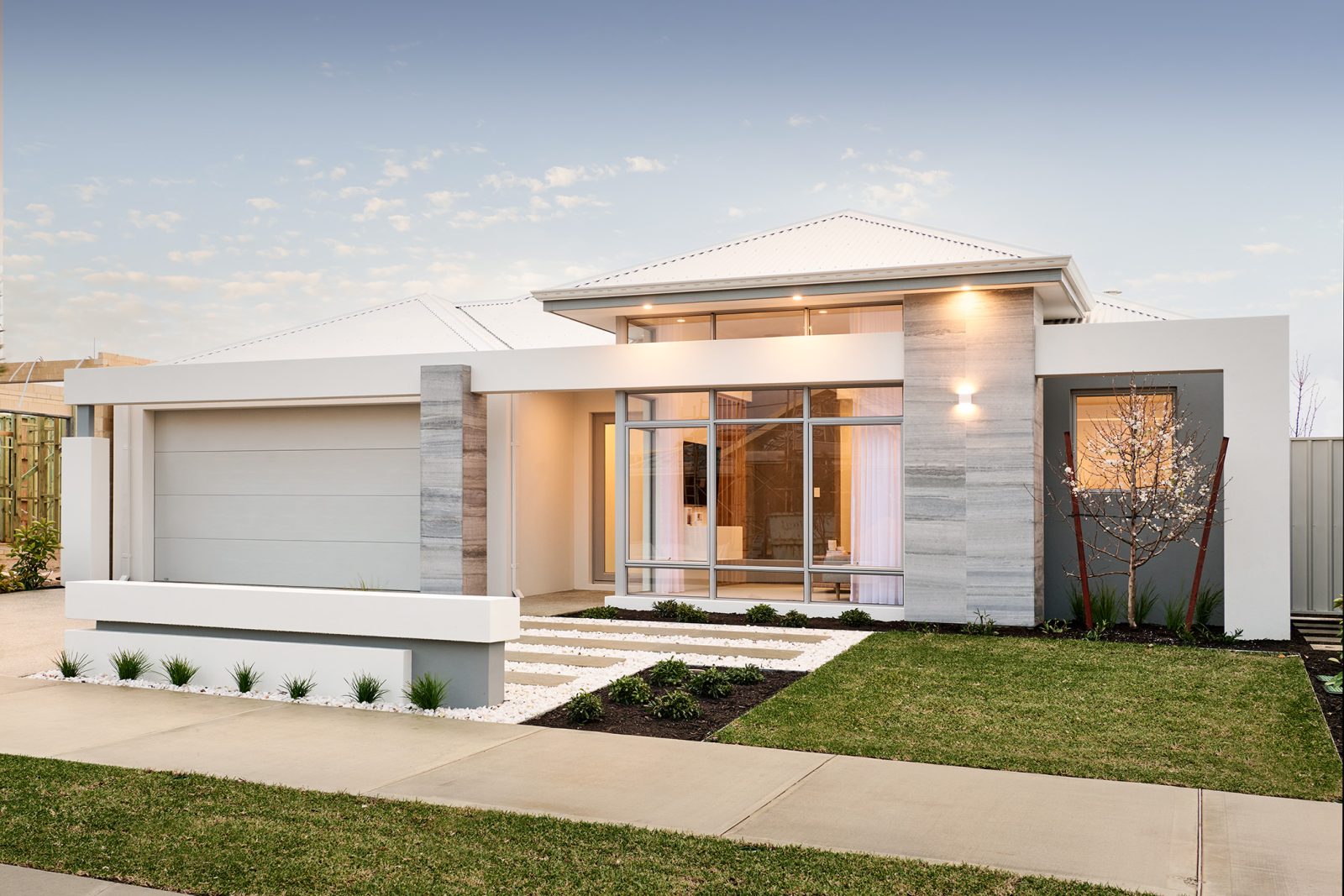 6. Traditional design style
Traditional interior design style draws inspiration from 18th and 19th century England and France. European decor heavily influences the style and aesthetic of a traditional home interior, with use of plush furnishings and carpets in luxe materials such as velvet, silk and linen along with ornate tables and chairs made from dark wood.
For traditional interior decorating, look to fabrics with different patterns including damask, florals, stripes and plaids. Add glamour by installing crystal chandeliers and gold framed baroque mirrors. Traditional interior design mostly sticks to a neutral colour palette for walls and furnishings, yet pops of colours can be introduced via oil paintings and floral arrangements.
Pay attention to symmetry and flow, and look for pieces that work together harmoniously.
7. Industrial design
A popular modern interior design style, Industrial design draws inspiration from large, empty warehouses and balancing rustic charm with modern day living. Industrial design loves the use of exposed beams and pipes and exposed brick walls. An open plan concept is also common, with the use of lofts and and sliding doors to act as partisans instead of enclosed floor-to-ceiling walls.
If you are aiming for an industrial look, materials like brick and cement are a great way to add character. Mix these with large artwork on walls and plenty of texture in the form of shaggy rugs and raw or unfinished furnishings. Choose colours associated with warehouses like blacks, greys, browns and reds and add contrast with metal fixtures and finishes such as a steel legged timber table. Avoid using bold and printed patterns along with anything that is considered too soft or feminine including floral patterns and delicate draperies.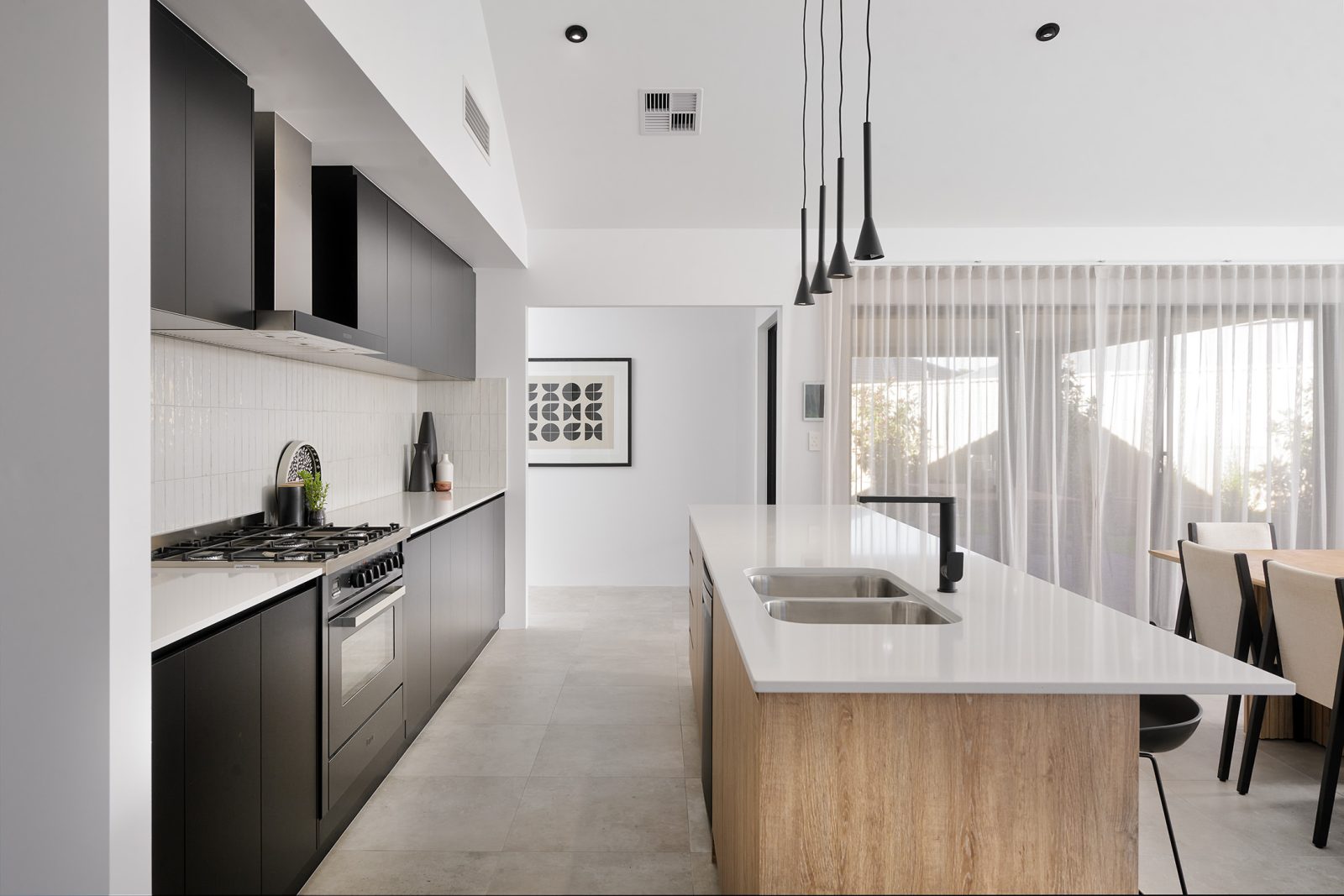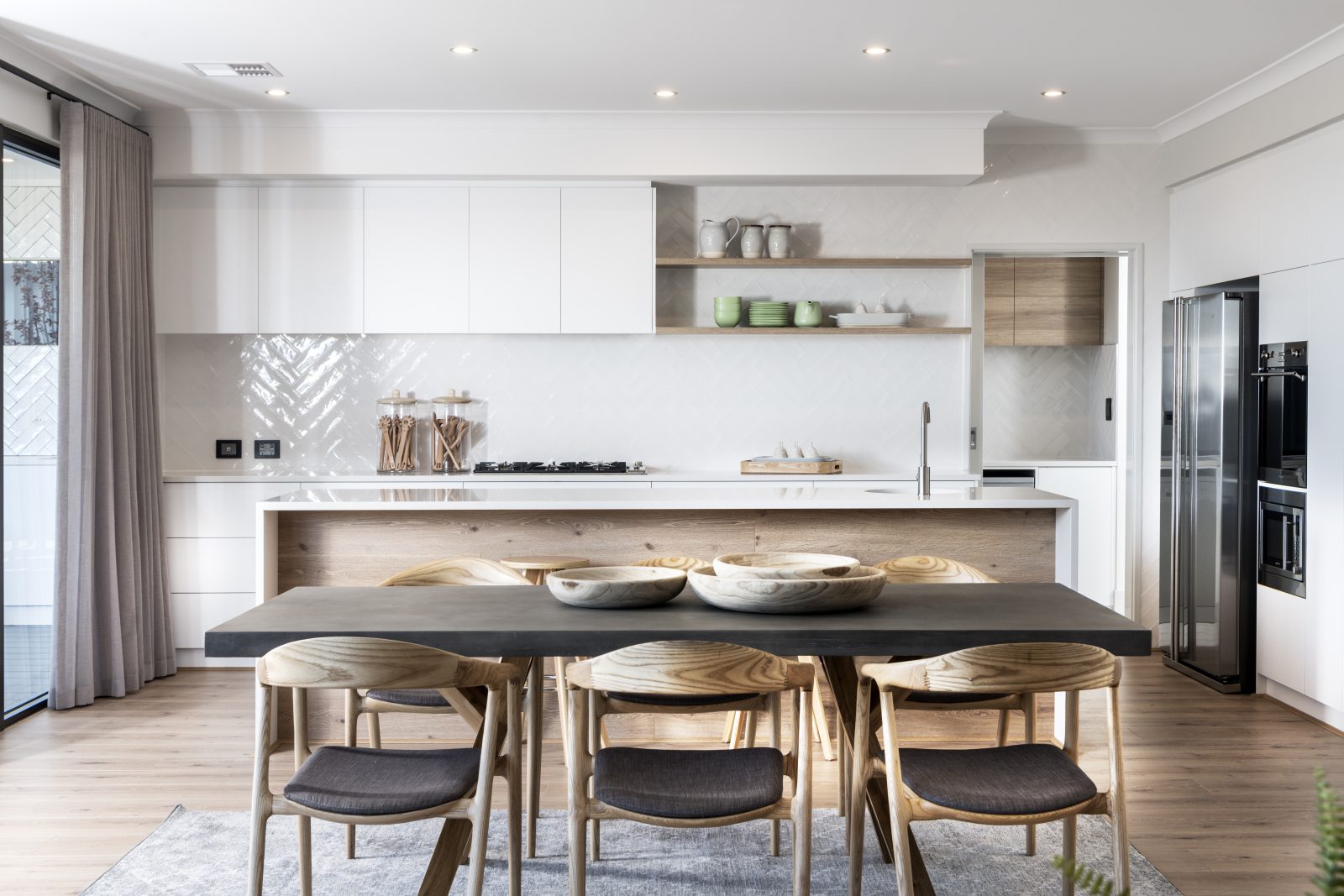 8. Scandinavian design
The Scandi style in home interior design is one of the easiest design styles to spot. It's characterised by the Danish 'hygge' concept of living, opting for cosy and inviting finishes including layered fabrics, glass furniture, clean lines and textures along with ashy woods and a light, airy colour scheme.
Simplicity and functionality is key when attempting to achieve the Scandinavian interior style. Therefore, furniture is often very minimalistic in design with a focus on organic materials and soft hues. Faux fur throws or rugs are ideal for adding texture and coziness, along with Nordic-themed artwork and warm lighting to to create an inviting ambience to the house.
When it comes to Scandi design, avoid using thick drapes or dark coloured furnishings. The aim is to achieve as much natural light as possible to keep the space open and flowy.
9. Eclectic design
Eclectic interior design is a mix of aesthetic and functional elements to artfully combine formal and informal for a space that is truly multidimensional. It involves mixing antique and vintage pieces with newer, contemporary styles and isn't afraid of creating contrast with bold, bright colours and patterns.
While eclectic design doesn't follow traditional rules, it is important to select furnishings and decor carefully to avoid disharmony. To achieve this, keep the walls and overall colour scheme to a neutral palette and invite bold colour through the use of patterned cushions, paintings and unexpected decor including chests/trunks used as coffee tables or patterned wallpaper ceilings for an element of fun and surprise.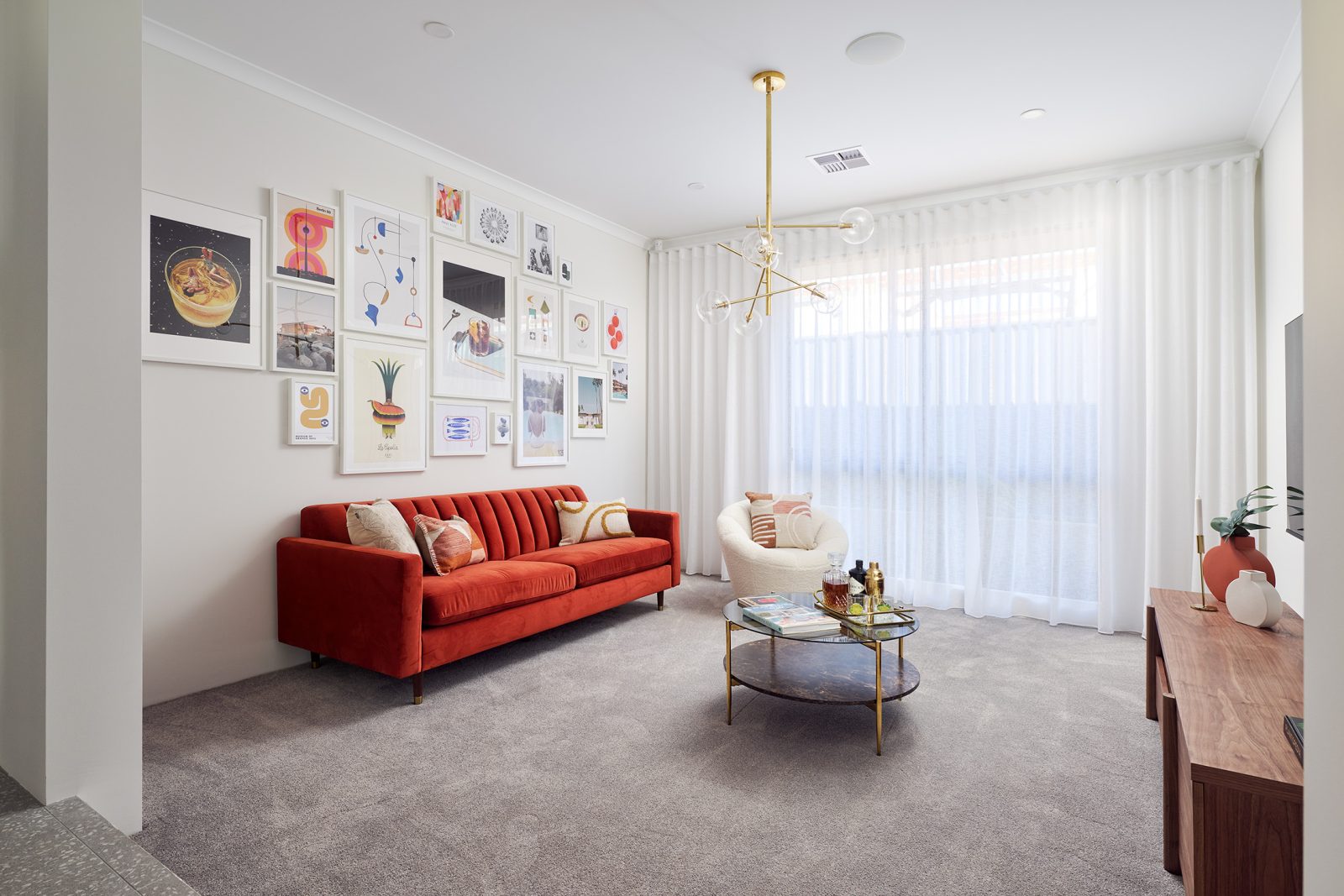 Current interior design trends 2022
Interior design trends in 2022 sees a resurgence of retro pops of colours & patterns as well as a focus on bringing the outside, in.
Here are the top interior design trends to look out for in 2022:
1. Nature and travel-inspired spaces

Homeowners are craving nature more than ever before. No doubt owing to being confined indoors over the pandemic, 2022 is seeing the rise of nature-inspired designs including bringing natural elements into a home. From natural timbers to living walls, the use of sustainable materials is a big focus this year.

To further quench our thirst of adventure and getting out into the great outdoors, travel-inspired decor is also making an appearance. This includes themed spaces such as a Mediterranean or Moroccan-inspired room and decor along with trinkets and patterns from different countries.
2. Creating zen in your home

The emphasis on nature and sustainability continues to influence interior design trends in 2022 with zen elements such as live plants, timber finishings, and spa-like additions to help create an environment of meditation and tranquility. From cozy nooks and retreats to calming colour palettes or artwork with a focus on nature and landscapes, the zen concept focuses on balance and harmony and minimalist elements for feelings of calm and relaxation.
3. High tech homes

Technology is becoming a focal point in home and furniture design in 2022. Homeowners are looking for convenience and security, opting for high-tech gadgets and apps that can control the likes of their home's temperature, security system, home entertainment setup and energy consumption. Other high-end gadgets making an appearance this year include self-shading windows, induction cooktops and heated flooring.
4. Mixing materials and design styles

2022 sees a trend toward mixing materials and contrasting finishes. From exposed brick feature walls accented with brass light fixtures to contrasting colour finishes for a pop of dimensional colour. Mixing vintage with modern decor is also popular, along with combining large, patterned linen or cushions with small patterns and details.
5. Bold patterns and wallpaper

A 70's retro resurgence has seen interior design trends turn to bold, colourful patterns and vintage wallpaper in classic 70s yellows, oranges and browns. These colourful additions can be layered with natural stone and jewel tone elements and vintage flea market finds to display on table tops.
6. Feature walls are back, baby!

The classic feature wall is back in 2022 with no sign of going away anytime soon! While feature walls of the past focused on bold splashes of colour in vibrant crimsons or contrasting black and white, feature walls today are made impactive with the use of patterned or ornate wallpapers along with metallic surfaces such as mirrored glass and textured materials to make a statement wall.
7. Pattern of the year: Zig zag

The chevron zig zag pattern is very popular in current home design trends! This bold and geometric pattern can be seen in drapes, cushions and bedding along with architectural elements including window panes and external cladding. Furnishings with sharp angles are also popular, adding a modern, eclectic twist to any room.
Best interior design apps 2022
These home interior design apps will make your new home build so much easier!
1. MyPlace: An Australian-made and supported app that makes controlling your smart home system easy and affordable.
2. Houzz: Your one-stop shop for interior design inspiration and tips, along with a directory of professionals to help you with your build.
3. Planner 5D: An app to help homeowners design like a pro.
Questions About Interiror Design & Decorating
What is the difference between interior design and interior decorating?

Many people use "interior designer" and "interior decorator" in the same sentence, but the two professions are entirely different.

An interior designer works with architects to design the plan and layout of an interior space and determine how a room will be used. An interior decorator is responsible for decorating the space and making final aesthetic decisions while working within the dimensions and functionality of the space.
Why interior design is so important when building a home?

Good interior design is crucial for any home, as it improves your space. At the most basic level, interior design can help make a space better suited to its function and purpose. It offers an aesthetically pleasing environment that can complement the lifestyle and needs of those who are living in it or using it.
What is the most important element of interior design?

While all 7 elements of interior design serve a vital importance, space is the element most important to perfect. Why? Because interior design is all about the design of interior spaces. Getting the balance right between negative and positive space makes all the difference in achieving a room that is inviting, visually pleasing and functional.
How to choose an interior design style?

Because there are so many interior design styles out there, it can be very difficult to decide which design style is right for your home and situation.

The easiest way to choose an interior design style is to first sit down and outline your goals, style preferences and budget. It's also highly useful to source inspiration online or via a home design app to help narrow down your choices.
Taking the next step
If you're ready for the next step in your home interior design process, Plunkett Homes can help.
Our homes cater to a range of styles, from coastal Hamptons to Mid-Century right through to contemporary. When you choose to build a new home with Plunkett Homes, you will have access to a customised Online Selections Portal. Through this platform, you can browse and select from a variety of internal and external fixes and finishes to help you achieve your perfect home interior style! If you're still unsure about your personal home style, your New Homes Administration will be there to assist you with suggestions during the Pre-start meeting step of the build process.
Finding the style that's right for you
Choosing a home design style is a fun process, but it can also be overwhelming. The easiest way to narrow down your choices is to get clear on your goals, your budget and the design styles that you're drawn to. Don't forget to take into account your home's architectural style, either.
Whether you're building a single storey, double storey, narrow lot design or a farmhouse, we can help customise the right home style for you. Our vast range of home designs have been created to suit every taste and preference. We specialise in:
Casual elegance
Coastal
Iconic bungalow
Retro cool
Mid-century
Federation
Contemporary
Browse our Home Designs page to view these styles and explore their features further.
Visit display homes
for inspiration
Visiting a display home is another optional step that you can take to help narrow down your style preferences. It's the perfect way to uncover new home design styles and trends and to find inspiration for your new home.
Our Display Homes are located throughout the Perth metro area and the South West region. We also accommodate private viewing appointments – simply contact us to arrange a day and time that suits you.
Shop the
Plunkett look
Saw a Plunkett display home that catches your eye? Want to mimic the look of it in your new home? Simply visit our Shop the Look page and get a detailed breakdown of every fitting and fixture used along with a link to the builder/supplier. You can get the exact same interior or pick and choose aspects of each and incorporate them into your own custom home design!
Find the House Design that suits your lifestyle
Plunkett Homes is here to help you find the right design style for you that will suit your current needs. Whether you're looking to downsize, grow your family or are a first home buyer, we have homes to suit your lifestyle, budget and style preferences. We also offer a tonne of free Advice & Inspiration to help guide you through the entire build process, and our friendly team are always on hand to have a chat.
Designing and decorating an interior space is a process that requires careful planning and consideration. It pays to research current interior design trends and popular interior design styles by looking online, visiting display homes, and talking to a home build and design expert for extra guidance and assistance. Since 1903, Plunkett Homes has been helping people to design and build the house of their dreams. It doesn't matter if you're upsizing or downsizing, you can count on our 119 years of experience to deliver the home style that's right for you. Browse through our range of offerings including Hampton's homes, country homes, single and double-storey homes, and unit developments or have one of our passionate team members custom design a home to perfectly suit your needs.
Build and design a home that fits the way you live today and how you'll be living in the future. If you're ready to build, we're ready to listen! Contact us today.