Tuart Hill is approximately 8 kilometres from the Perth CBD within the City of Stirling local government area. Tuart Hill is named after the Tuart tree (Eucalyptus gomphocephala) that once grew extensively throughout the area and is still in abundance today. This is a wonderfully central suburb within easy reach of the Perth CBD and beautiful WA coastline.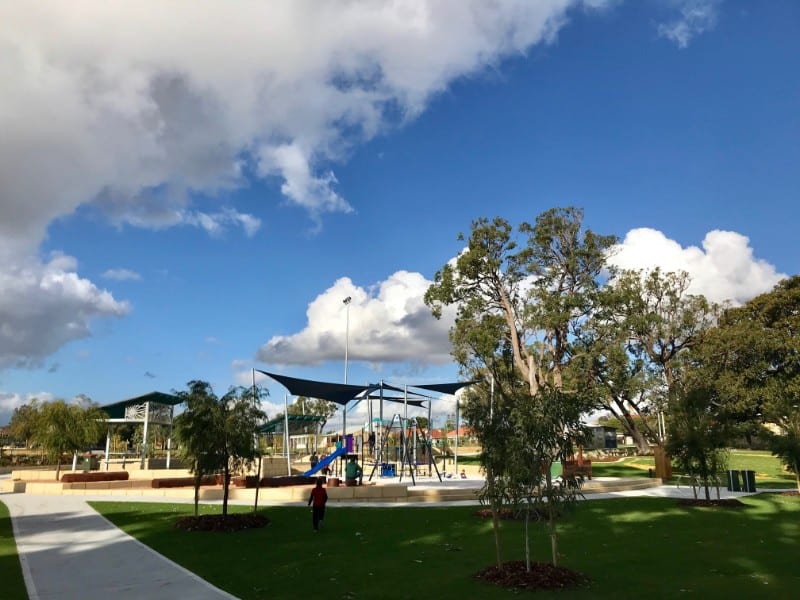 Getting to and from the city is hassle free for residents in Tuart Hill. An easy drive down the Mitchell Freeway can get you there in just over 10 minutes. If you need public transport, one of the many local buses in the area will get you there in just half an hour. The Stirling Train Station will be your local, and many bus services travel to and from Stirling and the surrounding suburbs, making it very convenient for work or study.
If you love the outdoors, then you'll be glad to know it's only a short 15-minute drive to the amazing beaches like Scarborough and Floreat Beach, where you'll find plenty of white sand and clear blue waters. Other great outdoor activities can be had at the two local recreation reserves: Grenville Reserve and Robinson Reserve. Both locations host a plethora of recreational activities. Grenville Reserve is primarily used for cricket and football, but also includes tennis courts, playgrounds, cricket nets and clubrooms. Robinson reserve similarly hosts cricket.
Tuart Hill is in a prime location for shopping precincts. Osborne Park IGA shares the western border with the suburb, and there two other local shops for your grocery needs – Tuart Hill Mini Mart and Smart Mart. For a bigger retail shop, Westfield Innaloo and Karrinyup are 10 minutes away. Other commercial centres are close by in Osborne Park, including large retailers such as Harvey Norman, Officeworks, JB Hi-Fi and The Good Guys, plus many car dealerships and showrooms. Ikea is also less than a 10-minute drive.
Tuart Hill has a range of local schools including Tuart Hill Primary School, St Kieran Catholic Primary School, Tuart College and Servite College. Some of the excellent schools that are in neighbouring suburbs include St. Denis Catholic Primary School, Our Lady of Lourdes School and Osbourne Park Primary School. The perfect mix of public and private, primary and secondary.
The population of Tuart Hill is 6,706 with a density of 3,178 persons per square km. The suburb demographics is mainly independent youth, and maturing and established independence who make up 49.6% of total residents, followed by older independence who make up 12%.
Annual growth of the suburb is sitting at 21%. Based on settled sales as of 28 March 2022, the median land price in the suburb is $514,223 (reiwa.com.au).
If Tuart Hill sounds like your cup of tea, why not make the next step? Contact our Sales & Design Team so we can get you started with a house and land package or custom build.