Subiaco is an inner western suburb approximately 3 kilometres from the Perth CBD, in the City of Subiaco local government area. This suburb is historically a working-class suburb containing a mix of industrial and commercial uses. It remains a predominantly low-rise, urban village neighbourhood.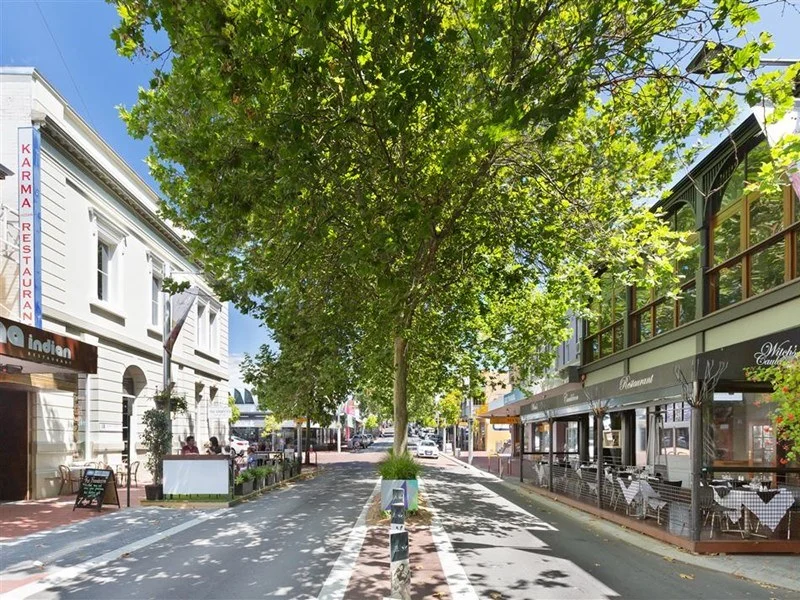 Being just a stone's throw away from Perth City, many young people and families are flocking to Subiaco due to its central location and affordable price point, when compared to surrounding suburbs like Nedlands and Claremont. With the Subi Centro redevelopment now 86% complete and breathing new life into Subiaco, there's no reason to second guess a move into this wonderful suburb. Subi Centro features a mix of parklands, tree-lined streets, townhouses and commercial precincts, surrounded by heritage-listed homes and historic architecture.
Subiaco's location has the convenience of a quick, traffic-free commute to the city and many other places in Perth, with the train station right on its doorstep. The CBD is only a short 10-minute drive away, and in the opposite direction you have Swanbourne Beach and Floreat Beach, both within a 15-minute drive. Public transport options are aplenty, with three stations along the Fremantle railway line. They are West Leederville, Subiaco and Daglish railway stations. Most bus services in Subiaco go roughly east-west, linking between the Perth CBD and suburbs further west or south-west of Subiaco.
Subiaco is a safe community, where you can enjoy picturesque nature and adventure-filled weekends combined with urban inner city living. There's plenty of local parks, but none more spectacular than the iconic Kings Park, which is only a 15-minute drive from Subiaco. There's plenty to explore here – picnics overlooking the city, moonlight cinemas in summer, and if you're up for it, a climb of the famously painful 242 steps at Jacob's Ladder.
The suburb is well-known for its small boutiques and designer stores, cafes, restaurants and beauty salons, which run along the Rokeby Road strip. Whilst the weekend brings regular farmers markets and special events that are pet-friendly and showcase delicious local produce and baked goods.
Schools in the area include Subiaco Primary School, Bob Hawke College, and Perth Modern School –the only academically selective public school in Western Australia. For tertiary education, the University of Western Australia is only an 8-minute drive.
Main amenities and landmarks of the suburb include Mueller Park, the Regal Theatre, Subiaco Square, the Subiaco Hotel, and the Subiaco Arts Centre. There are two major hospitals in the suburb, St John of God Hospital and King Edward Memorial Hospital for Women.
The population of Subiaco is 10,407 with a density of 3,401 persons per square km. The suburb is made up of independent youth at 19.5%, followed next by maturing and established independence at 17.9%, followed by older independence at 13.2%.
Annual growth of the suburb is sitting at 19.4%. Based on settled sales as of 14 March 2022, the median land price in the suburb is $813,000 (reiwa.com.au).
If Subiaco sounds like your cup of tea, why not make the next step? Contact our Sales & Design Team so we can get you started with a house and land package or custom build.