Quinns Rocks is approximately 38 kilometres from the Perth CBD and within the City of Wanneroo. The suburb was formerly established in 1962 as a rural townsite, focused around Quinns Beach, the area's main amenity.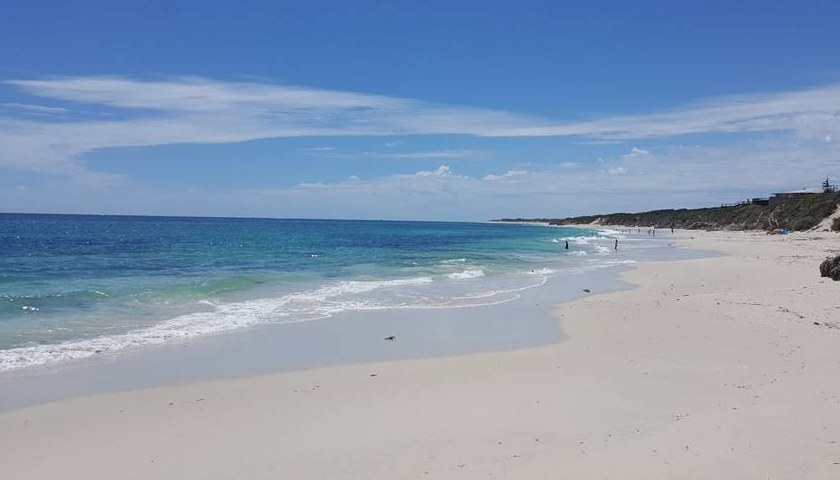 Quinns Rocks is bordered by the suburbs of Jindalee, Merriwa, Clarkson and the great Indian Ocean. If you're looking to escape the hustle and bustle, a home in Quinns Rocks would be perfect for you. With a gorgeous sprawling coastline on your doorstep, you'll wonder why you considered living anywhere else.
Travelling into the city is easy. It'll take you 30 minutes via the Mitchell Freeway to get into Perth City, or just under an hour with public transport. Hop on the Joondalup Railway line from Butler Station and you're on your way.
The suburb is ideal for those who love the great outdoors. The major attraction of the suburb is Quinns Beach which spans the entire western boundary of the suburb along Ocean Drive. The beach contains BBQ facilities and children's play areas, as well as a dedicated dog beach further north. In addition to the beach, there are over 10 large parks and reserves scattered throughout Quinns Rocks, plus plenty of cafes to keep you occupied. For something different, why not take the kids to Chillisaurus Mini Golf in neighbouring suburb Merriwa.
Local facilities include the Quinns Village Shopping Centre, which has an IGA supermarket, post office, newsagency, pharmacy, liquor store and petrol station. The Quinns Rocks Sports Club caters for the social, sporting and cultural interests of the local community with various sports represented including lawn bowls, cycling and darts. They also have a function centre which the public can hire for private events. If you're looking for swimming lessons for the kids, there is the local swim school – Kids Aquatic Survival School.
There are two primary schools in the suburb – Quinns Rocks Primary School and Quinns Beach Primary School. There are lots of primary and high schools nearby. These include Peter Moyes Anglican Community School, Quinns Baptist College, Mindarie Senior College, Alkimos Baptist College, Clarkson Community High School, Butler College, Merriwa Primary School and Clarkson Primary School. For local pre-school options there is Busy Bees Childcare Centre and Sparrow Early Learning.
The population of Quinns Rocks is 9,261 with a density of 2,143 persons per square km. The suburb is heavily populated with couples and families – older, established and maturing, who make up 63.8% of the total residents.
Annual growth of the suburb is sitting at 13.2%. Based on settled sales as of 14 March 2022, the median land price in the suburb is $434,500 (reiwa.com.au).
If Quinns Rocks sounds like your cup of tea, why not make the next step? Contact our Sales & Design Team so we can get you started with a house and land package or custom build.