Kinross is a northern suburb in the City of Joondalup, located approximately 32 kilometres from the Perth CBD. Kinross was constructed around 1992-3 in various stages. It is bordered by Neerabup National Park to the northeast, Tamala Park to the north, Burns Beach to the west and Currambine to the south.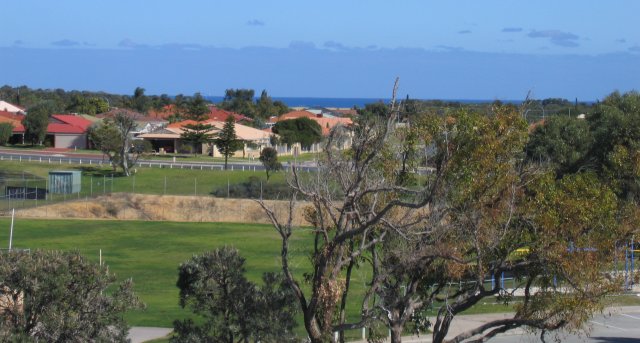 Living in Kinross provides the best of both worlds. A 30-minute drive will get you into the city, whilst a short 5-minute drive is all it takes to enjoy the wonderful WA coastline. If you need public transport there is Currambine Station nearby, and buses connect Kinross from Connolly Drive to Joondalup train station, where you're only eight stops from the Perth underground. A trip to the city with public transport will take approximately 45 minutes.
For lovers of surf, sun and sand, Burns Beach will be your new slice of paradise. This family favourite is a sheltered swimming spot that sits within the wildlife-rich waters of Marmion Marine Park – a nature strip well worth exploring. You can walk the coastal path, spot seabirds, dolphins and sea lions from the lookout points, barbecue in the grassed parks, or just sit atop the limestone cliffs and drink in a spectacular Indian Ocean sunset. And don't forget the local staple, Burns Beach Café and Restaurant down the road.
If you're a lover of parks and beautiful open spaces, there are plenty of options to get your daily dose of Vitamin D. MacNaughton Park is a great park with some natural bushland that is conveniently located next to some local shops. There is also the Kinross skate park and a small hall for public hire within the park. Throughout the year this park accommodates cricket and soccer teams.
Kinross has two local shopping centres for all your grocery supplies. Kinross Central has a handful of variety and specialty stores with a Supa IGA supermarket, and plenty of take away outlets and restaurants. Kinross Centre has a pharmacy, medical centre, convenience store, fast food takeaways, real estate agency, dog groomers and hairdressers. If you require more variety, Ocean Keys is close by, or you can reach Lakeside Joondalup in just under 10 minutes.
The local schools have an excellent reputation and are in the heart of the suburb. Kinross Primary School was opened in 1995, and Kinross College, a middle school serving years 7-10, was opened in 2002. There are also two day care centres and other childcare services in the suburb. Other schools in the surrounding areas include Burns Beach Primary, Francis Jordan Catholic School, Currambine Primary and Joondalup Primary.
The population of Kinross is 6,983 with a density of 2,483 persons per square km. The suburb is heavily populated with established couples and families, representing 35% of total residents, followed next by older couples and families making up 17.4%.
Annual growth of the suburb is sitting at 12.8%. Based on settled sales as of 28 February 2022, the median land price in the suburb is $300,000 (reiwa.com.au).
If Kinross sounds like your cup of tea, why not make the next step? Contact our Sales & Design Team so we can get you started with a house and land package or custom build.