Kingsley is located about 20 kilometres north from the Perth CBD and falls within the City of Joondalup. It lies between the Mitchell Freeway and Wanneroo Road and is bordered by Hepburn Ave and Whitfords Avenue. The neighbouring suburbs are Woodvale, Padbury and Craigie.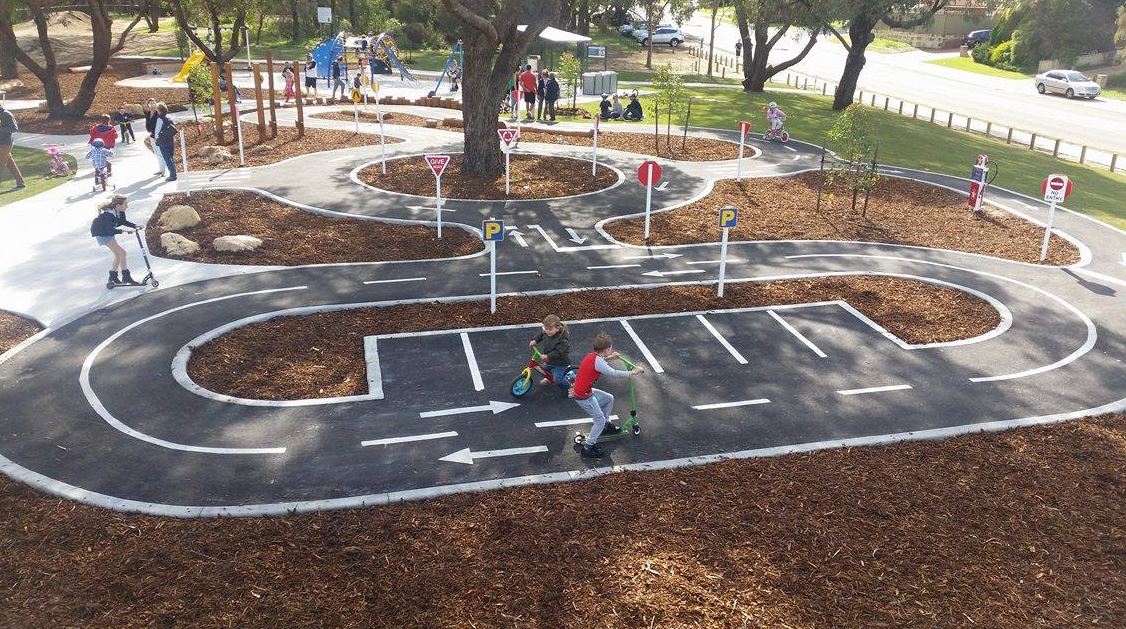 Kingsley is a wonderful location if you're looking for somewhere with easy access into the CBD, and somewhere close to the beautiful WA coastline. A short 10-minute drive will get you to Whitfords Beach, Hillarys Dog Beach and Sorrento Beach – one of the safest, most relaxing, family friendly beaches north of the river. If you need to commute to the city for work, a 33-minute drive down the Mitchell Freeway will get you there. If you opt for public transport, there are local bus services to Whitfords and Greenwood Train Stations nearby. Simply hop on the Joondalup train line for a direct route to the Perth CBD.
Nature calls for residents living in Kingsley with the stunning Yellagonga Regional Park and Lake Goollelal on your doorstep. Nature lovers can walk through the native bushland that surrounds the 16-km circuit around Lake Joondalup, home to wildlife such as long-necked turtles, frogs, kangaroos and a wide variety of birdlife. Or for a shorter option, Lake Goollelal Loop is the perfect place to take your furry friend for a walk or go for a quick afternoon jog or cycle around. This well-developed family friendly circuit is only 4.5km.
The largest shopping centre is Kingsley Village which has over 30 shops including IGA for all your grocery needs, plus several takeaway shops. It is also next door to the Kingsley Tavern and Restaurant – where you can enjoy live music, family events, and great food, in their outdoor beer garden, sports bar or restaurant. It even has an outdoor children's play area! If you want a bigger shopping experience, then Lakeside Joondalup Shopping Centre is only a 13-minute drive.
If you're after some recreational activities, there is plenty on offer. Shepherds Bush Park Playground is great for the kids with a great bike track. It also has bbq facilities and shaded grassed areas to sit and watch all the action. There is the Kevin Hawthorne Ninja School, a martial arts school offering self defence classes for people of all ages and abilities. If you're a movie buff, you'll be glad to know Kingsley is home to the one and only drive-in theatre still operating in Perth – The Galaxy Drive In Theatre.
Kingsley has four primary schools (Creaney, Dalmain, Halidon and Goollelal). There is also the Montessori School Kingsley – an independent school for children aged 3 to 18 years, covering the areas from pre-primary through to International Baccalaureate (Year 12). For public secondary schools nearby, there is Woodvale Secondary College and Greenwood College. Private high school options are Kingsway Christian College offering Kindergarten to Year 12, and Sacred Heart College for Years 7 to 12.
The population of Kingsley is 13,133 with a density of 1,714 persons per square km. The suburb is heavily populated with older couples and families, representing 32.9% of total residents, and establish coupled and families who make up 16.6% of total residents.
Annual growth of the suburb is sitting at 16.3%. Based on settled sales as of 21 February 2022, the median land price in the suburb is $569,790 (reiwa.com.au).
If Kingsley sounds like your cup of tea, why not make the next step? Contact our Sales & Design Team so we can get you started with a house and land package or custom build.