Kardinya is approximately 13 kilometres south-southwest of the Perth CBD and is located within the City of Melville local government area. It is predominantly a low-density residential suburb consisting of single-family detached homes, however in the northwest there is a small light industrial area.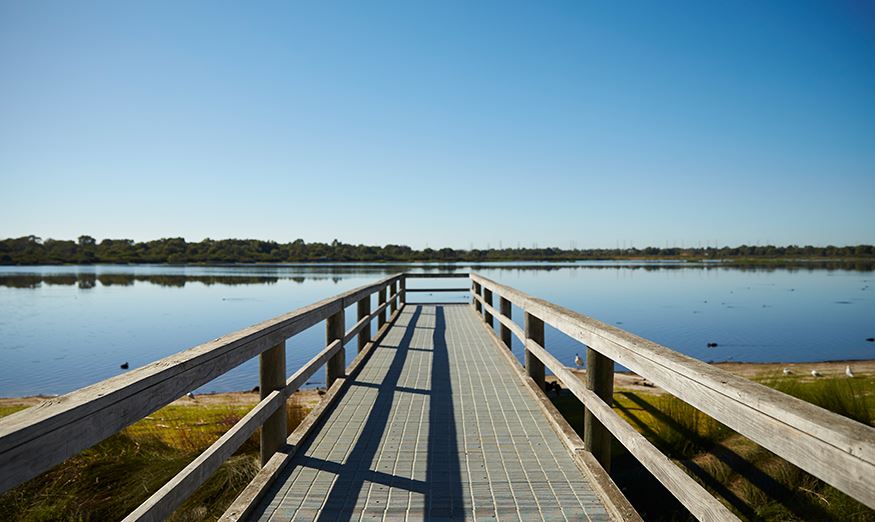 Kardinya is nestled between Fremantle and South Perth and shares its border with Murdoch and Bibra Lake. With its close proximity to Murdoch University and the Perth CBD, it's a desirable suburb for young adults who are seeking to build their first home. Travelling to the city is convenient with Murdoch Station just minutes away, helping you to get you into the city in under 20 minutes, or similarly drive straight down the Kwinana Freeway and reach there in about the same amount of time.
Life in Kardinya gives you the best of both worlds. Urban living mixed with a warm cultural community lifestyle, and the beach is only a short 15-minute drive away! Enjoy going to the many fresh food markets surrounding the area such as Harper's Food Market, Your Market WA, or take a 10-minute drive and visit the famous Fremantle Markets. Fremantle is also home to many well-known tourist attractions such as the Fremantle Prison, WA Maritime Museum, Fremantle Arts Centre and the Fishing Boat Harbour – a great place to grab the freshest fish n chips in Perth!
In the centre of the suburb there is a small shopping complex – Kardinya Park Shopping Centre with a Kmart, Coles and Aldi, enough for all your daily essentials. If you're after a bigger shopping experience, then a short 10-minute drive to Westfield Booragoon will have you browsing the aisles of Country Road, Cue, David Jones, Myer, Oroton and plenty more designer brands.
Kardinya has two schools; Kardinya Primary School and North Lake Senior Campus. Other schools nearby include Samson Primary School, Melville Senior High School, Winthrop Primary School, Bibra Lake Primary School and Corpus Christi College, now offering Kindergarten to Year 12.
For nature lovers, take a stroll through Beeliar Regional Park – it's only a quick 15-minute walk. Here you can sit back, relax and enjoy the serenity, the sound of ducks playing in the water and the lively community atmosphere. Kardinya has two other large parks, both with playgrounds and a community centre attached, these are Morris Buzacott Reserve and Frederick Baldwin Park.
If you're looking a fun family day out, there are plenty of recreational attractions nearby including Adventure World for wet and dry activities, and Cockburn Ice Arena for a day of ice skating. It truly is a wonderful suburb where you'll never be short of options for activities to keep you busy, places to visit or sights to see.
The population of Kardinya is 9,341 with a density of 2,141 persons per square km. The population spread is largely older couples and families at 24.6%, followed by established couples and families at 19.6%, then independent youth at 11.4%.
Annual growth of the suburb is sitting at 13.3%. Based on settled sales as of 14 February 2022, the median land price in the suburb is $383,888 (reiwa.com.au).
If Kardinya sounds like your cup of tea, why not make the next step? Contact our Sales & Design Team so we can get you started with a house and land package or custom build.