Kallaroo is the new Mullaloo! If you haven't considered buying a house for sale in Kallaroo, then you're missing out! Kallaroo is approximately 25 kilometres from the Perth CBD and is located within the City of Joondalup. Kallaroo was chosen as a suburb name in 1970 and is an Aboriginal word meaning 'road to the water', quite fitting given its location.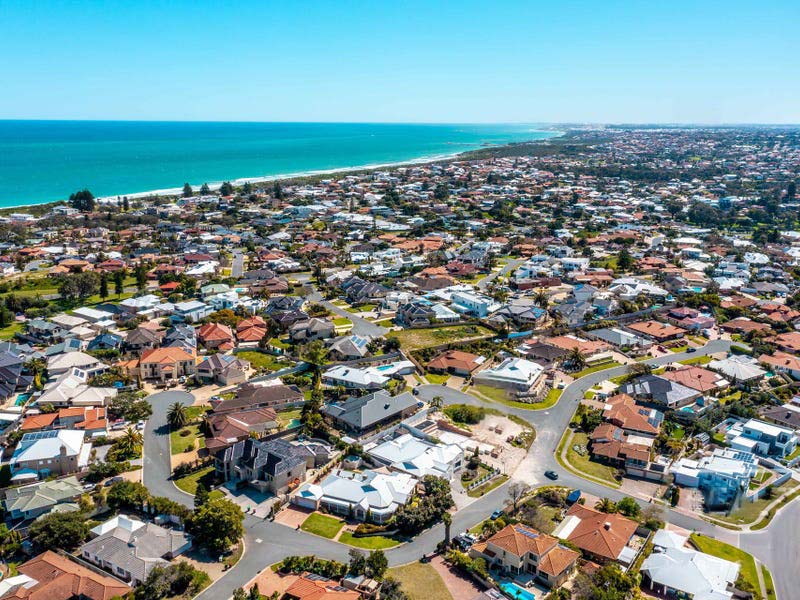 Kallaroo is bounded by the suburb of Mullaloo, Northshore Drive, Mullaloo Drive and Kallaroo Place in the north, Marmion Avenue in the east, Whitfords Avenue in the south and the Indian Ocean in the west. Being a neighbour to Mullaloo and the coast means you get all the perks of living in a coastal suburb at half the price. It also has 15 parks covering nearly 17.4% of total area, so you will never be short of options if you prefer spending time in nature.
Unlike in the more inner northern suburbs, Kallaroo offers the best of beachside living and city living with transport always readily available. A combination of bus and train, from the Whitford Station will get you to the Perth CBD in around 40 minutes, whilst a drive there will take approximately 25 minutes via the Mitchell Freeway. If you're keen for a trip to the beach, you can easily enjoy the nice clear waters and sandy shores of Whitfords Beach, Mullaloo Beach, Hillarys Dog Beach and Pinnaroo Point, all within a 5-minute drive.
Kallaroo is only 10 minutes from Joondalup City and around the corner from Westfield Whitford City Shopping centre, so all your shopping and recreational needs can be easily satisfied. With plenty of restaurants, bars, cafes and retail shops, there is something for everyone at Whitford City. This is the third largest shopping centre in the northern side of Perth, behind Lakeside Joondalup Shopping City and Karrinyup Shopping Centre.
The suburb is home to one primary school, Springfield Primary School, which was established in 1972 and named after the original housing estate; one Kindergarten, the Kallaroo Community Kindergarten; and one Daycare Centre. Other primary schooling options close by include, Mullaloo Heights Primary School, Whitford Catholic Primary School and Craigie Heights Primary School. For secondary schools nearby, there is St Mark's Anglican Community School which is a co-educational school for Kindergarten to Year 12, and Belridge Secondary College in Beldon.
The population of Kallaroo is 5,416 with a density of 1,872 persons per square km. The population spread is largely older couples and families at 28.3%, followed by established couples and families at 20.5%.
Annual growth of the suburb is sitting at 14.5%. Based on settled sales as of 14 February 2022, the median land price in the suburb is $375,000 (reiwa.com.au).
If Kallaroo sounds like your cup of tea, why not make the next step? Contact our Sales & Design Team so we can get you started with a house and land package or custom build.