Joondanna is approximately 5 kilometres from the Perth CBD and the local government area is the City of Stirling. Prior to 1954, the suburb was known as Joondanna Heights. Joondanna saw rapid development in the late 40s and early 50s, and by 1958 little vacant land was available. Until recent years, single detached houses dominated Joondanna. However, many of the old timber-framed workers' houses from the 40s and 50s have been removed to make way for new developments. This has resulted in the construction of numerous units in Joondanna, although single detached dwellings still remain the dominant form of housing in the suburb.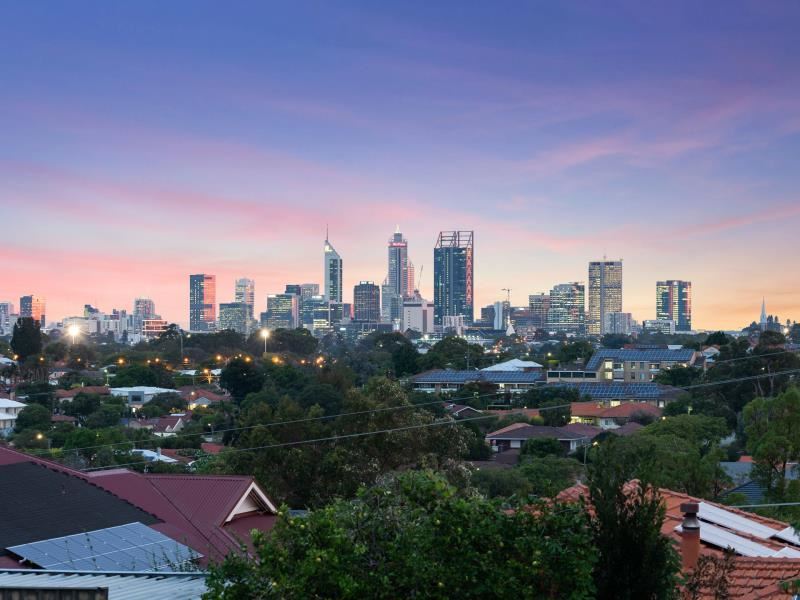 Transport to and from Joondanna is convenient with Glendalough Station just a 4-minute drive (along the Joondalup line) to get you where you need to go. Many bus services in the suburb will take you to the city, and some to the station. If you would rather drive to the CBD, then it's just a quick 15 minutes down the Mitchell Freeway.
Joondanna is surrounded by fantastic greenery. The Joondanna Community Food Garden has incredible composting facilities, where you can also walk around and learn about the plants and their lifecycles. Take the opportunity to pick some mulberries while you are there! The beautiful Lake Monger and Herdsman Lake are just a 10-minute drive away, gorgeous locations where you can have a picnic or go for a daily stroll. For a change in scenery, Joondanna is only 20 minutes from the coast where you can explore the vast stretch of beaches Perth has to offer.
There are many schools in and around the suburb, including Tuart Hill Primary School and Catholic Primary School St Denis, within the boundary. Schools in the surrounding suburbs include Tuart College, Servite College, Aranmore Catholic Primary School, and a little further is Mount Hawthorn Primary School and Coolbinia Primary School. For tertiary education, Edith Cowan University and the WA Academy of Performing Arts (WAAPA) are only a short distance away.
Joondanna has two main local shopping complexes nearby – Dog Swamp Shopping Centre and Flinders Square. If you are after a major retail and commercial shopping centre, Westfield Innaloo is a 10-minute drive from the area, where you can also drop in to see the latest blockbuster, at Event Cinemas Innaloo.
The population of Joondanna is 4,836 with a density of 3,154 persons per square km. The population spread is largely maturing and established independence at 25.2%, followed by independent youth at 22.9%.
Annual growth of the suburb is sitting at 11.5%. Based on settled sales as of 14 February 2022, the median land price in the suburb is $789,500 (reiwa.com.au).
If Joondanna sounds like your cup of tea, why not make the next step? Contact our Sales & Design Team so we can get you started with a house and land package or custom build.