Jindalee is an outer coastal suburb approximately 40 kilometres north of the Perth CBD within the local government area of the City of Wanneroo. Jindalee is bounded by an east-west line near Eglinton Rocks to its north, Butler to the east, Quinns Rocks to the south, and the Indian Ocean to the West. Approximately 75% of the suburb is still undeveloped with a wide array of native scrubland, woodland and heath.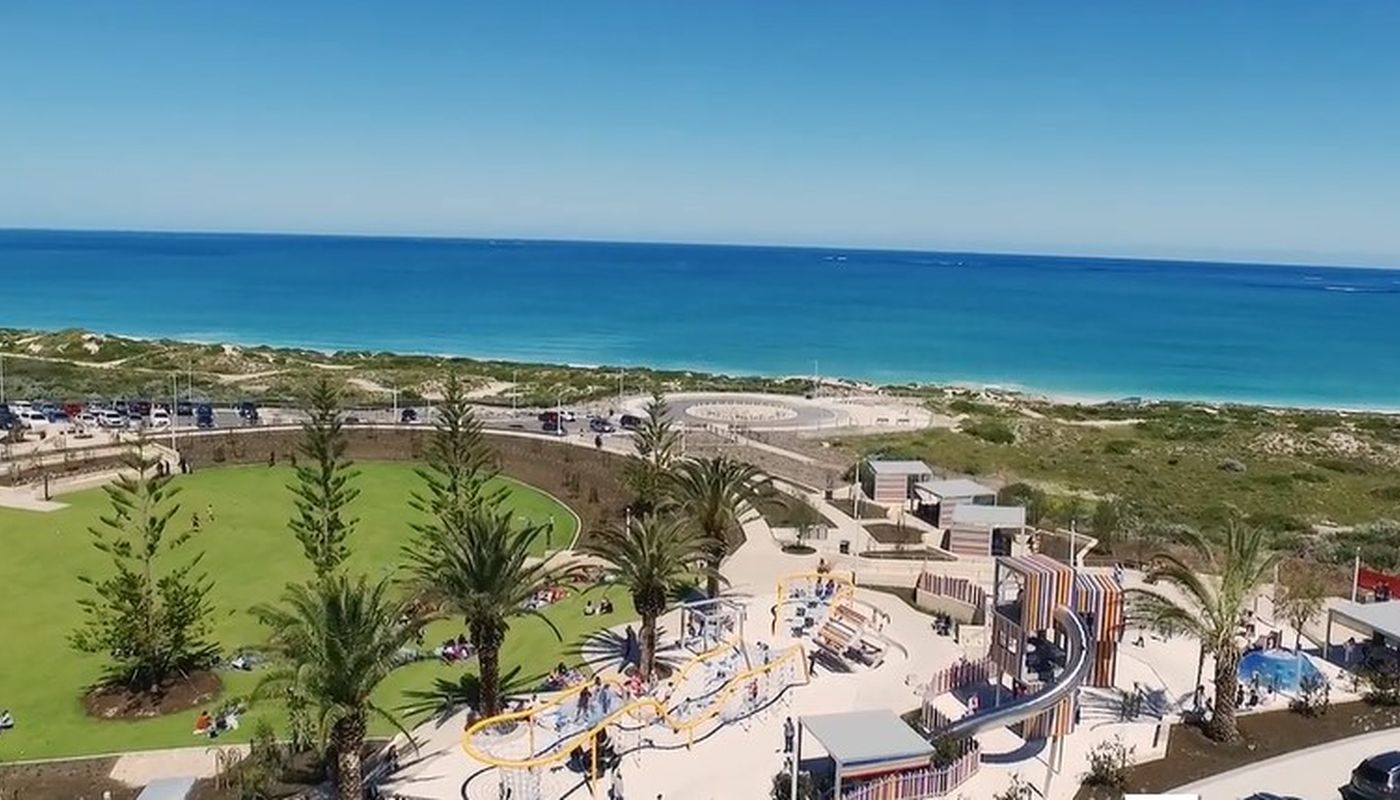 As a beachside suburb, Jindalee has become a popular residential hub, offering an attractive relaxed lifestyle. Early residents of the evolving neighbourhood are enjoying the benefits of nearby amenities including schools, shopping areas, a neighbourhood centre, lifesaving clubs and parks. With the Metronet Yanchep Rail Extension, Alkimos Central city centre, additional community centres, retail and play centres already underway, Jindalee residents will find commuting and shopping even easier.
A drive to Perth City will take roughly 37 minutes straight down Mitchell Freeway. Butler Station connects you to the Joondalup Railway Line to get you everywhere you need to go via public transport.
Amenities within the suburb include Jindalee Central for your basic shopping needs, and Jindalee Commercial Centre. Brighton Village Shopping Centre is on the suburb's eastern border in Butler, and there is The Gateway Alkimos Beach Shopping Centre and Trinity Village Shopping Centre also close by.
Without a doubt, we think the biggest drawcard to this fantastic suburb is the stretch of coastline attached to it. Quinns Beach and Dog Beach are only a short drive away, and there's also Alkimos Beach and the Eden Beach Foreshore Lookout and Playspace – ideal for a family day out with one of the best modern playgrounds in Perth. You can keep the kids entertained for hours while you kick back for a cocktail at The Beach House.
You are spoilt for choice when it comes to schools. Primary schools in the catchment area include Butler, Quinns Beach, Quinns Rock, St Francis Of Assisi Catholic, East Butler, Alkimos Baptist College and John Butler, to name a few. Secondary schools include Butler College, Irene Mccormack Catholic College, Mindarie Senior College, Quinns Baptist College, St James' Anglican School and Clarkson Community High School.
Satterley is currently offering premium beachside living with direct access to the pristine Jindalee Beach. Eden Beach Estate has land ranging in price from $215,000 to $410,000.
The population of Jindalee is 3,423 with a density of 879 persons per square km. The suburb is heavily populated with established couples and families representing 48.3% of total residents.
Annual growth of the suburb is sitting at 13.6%. Based on settled sales as of 14 February 2022, the median land price in the suburb is $333,000 (reiwa.com.au).
If Jindalee sounds like your cup of tea, why not make the next step? Contact our Sales & Design Team so we can get you started with a house and land package or custom build.