Hamersley is approximately 14 kilometres north-northwest of the Perth CBD, and just six kilometres from the Indian Ocean. It is within the City of Stirling local government area and was built during the late 60s and 70s as part of the Government's response to rapidly increasing land prices across the metropolitan area. Prior to that, it was used for market gardening in low-lying areas and remaining land was mostly underdeveloped.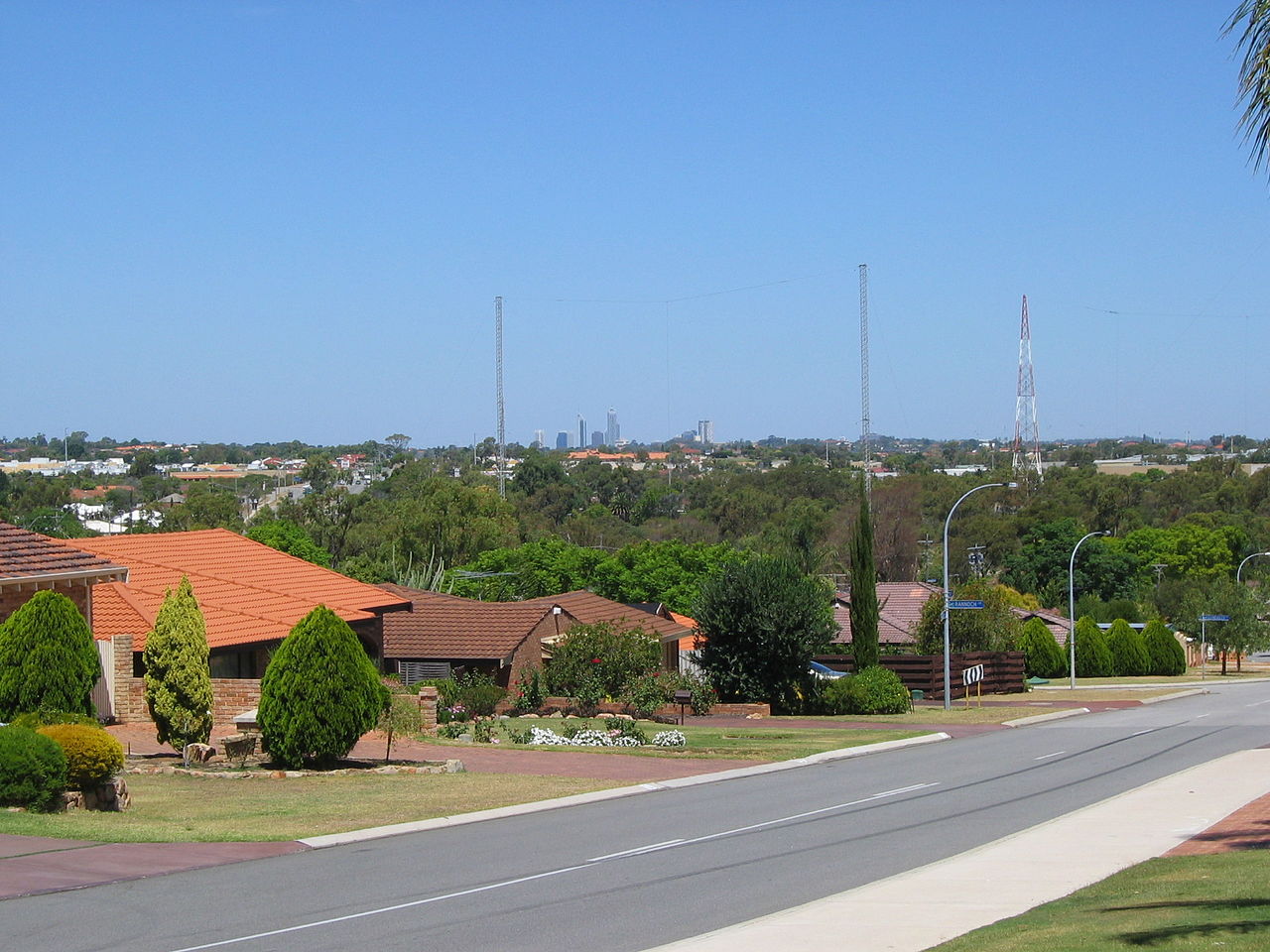 The suburb adjoins two major arterial roads—Mitchell Freeway to the west and Reid Highway to the south. Warwick Station is on the cusp of the suburb, making access to the CBD easy. The train will have you in the city in under 20 minutes, or catch one of the local buses and get there in less than 40 minutes. If you prefer to drive, a short 15-minute journey straight down the Mitchell Freeway will get you to the city centre.
Hamersley was one of the first Perth suburbs to be led by the cul-de-sac design principle, with many of its streets still joined by parks and pathways. The two largest parks are Aintree-Eglinton Reserve and Rannoch Tay Reserve. Aintree-Eglinton covers 3.38 hectares and contains a cricket pitch, several practice runs and night lights for Australian Rules football. Within the reserve is the Stirling Leisure Centre. A venue for sport, leisure and functions, with five spaces available for hire, and sport for both children and adults. This facility has one hall with an enclosed court, marked for netball, futsal, basketball, badminton and volleyball. Rannoch Tay Reserve is a wonderful nature-based playground offering BBQ areas, traditional playground equipment, water-play, large grassed areas and riding pathways.
Hamersley offers the best of quiet residential, yet coastal living. If you're looking for some sun and surf, Hamersley is only 10 minutes to Trigg Beach, Scarborough Beach and Mettams Pool. In under 15 minutes you can reach Hillarys Boat Harbour where you can explore the many boutique stores, delicious dining destinations and awesome adventure experiences. For shopping destinations, Warwick Grove is five minutes away, and the newly redeveloped Karrinyup Shopping Centre just a 15-minute drive.
Local primary schools in the area include East Hamersley Primary School and Glendale Primary School, with many public and private schools being additional options not far away. Warwick Senior High School, Greenwood Primary School, John Septimius Roe Anglican Community School, Gladys Newton School, and Emmanuel Christian Community School are close by, or if it's tertiary education you're looking for, the North Metropolitan TAFE is five minutes away from the suburb centre.
The population of Hamersley is 4,982 with a density of 1,524 persons per square km. The suburb is heavily populated with older, established and maturing couples and families that comprise 50.9% of total residents.
Annual growth of the suburb is sitting at 9.9%. Based on settled sales as of 7 February 2022, the median land price in the suburb is $445,000 (reiwa.com.au).
As of 14 February 2022, there are currently 2 land lots available in Hamersley, and 133 available in nearby suburbs (domain.com.au).
If Hamersley sounds like your cup of tea, why not make the next step? Contact our Sales & Design Team so we can get you started with a house and land package or custom build.