Eglinton is approximately 44 kilometres from the Perth CBD within the City of Wanneroo local government area. It is bounded to the north by Yanchep and the south by Alkimos.
Eglinton is set to be one of Perth's highest populated suburbs by 2041 with an expected 30,000 residents – one of the biggest increases in residential development in the next 20 years. It is also expected to add more than 9,000 new dwellings to increase by a phenomenal 1300%.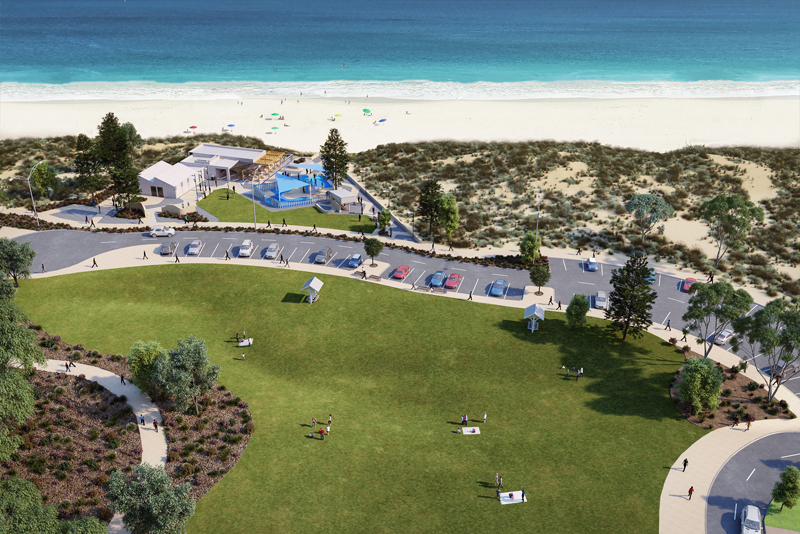 Residents here enjoy beach access, parks and a community atmosphere that outweigh the distance to the CBD. Despite being further away, Eglinton is by no means inaccessible. Public transport will get you to the CBD in just over an hour. Take one of the local buses to Butler Train Station and get the Joondalup line to the Perth Underground. It's also only a 40-minute drive down the Mitchell Freeway. Works have already started on an Eglinton train station on the Joondalup line, with this set to be completed by 2023, making commuting to the city even faster!
Most of this suburb is covered in native banksia woodland, scrubland and heath typical of the Swan Coastal Plain, and also has some low-level agriculture based along Wanneroo and Pipidinny Roads. In recent years we have watched the growth in residential estates in the area, with a town centre to be built shortly. Amberton Beach from Stockland and Allara Estate by Satterley – one of only two Estates in Western Australia to achieve a six-star energy rating. Allara has land lots starting from $192,000 ranging in size from 357m2 to 706m2. Amberton Beach has land lots starting from $119,000 ranging in size from 150m2 to 464m2.
If you love a bit of surf, you won't be disappointed with the white sandy beaches and pristine blue coastline just minutes away. There is plenty to enjoy along this strip, with a variety of restaurants and bars. If you venture a few minutes further north, you'll arrive at Yanchep Lagoon – a popular swimming and snorkelling beach, with a safe sheltered outer reef that's great for kids.
If you're after more greenery, Eglinton has many landscaped parks and reserves with some featuring unique fitness stations and flying foxes for the kids. There is also an enclosed dog park to run around safely and securely with your pup. Neighbouring the Eglinton Dog Park, is the Amberton Beach Pirate Park, Heath Park, plus playing fields and a skate park all side by side.
When it comes to schools in Eglinton, Northshore Christian Grammar School is the local. Then there are almost ten different schools in Yanchep and Alkimos to choose from, both primary, secondary, public and private.
The closest locations to get some shopping done are Yanchep Centre & Alkimos Gateway Shopping Centre.
The population of Eglinton is 3,654 with a density of 242 persons per square km. The suburb is very much skewed to older couples and families who represent 58.3% of total residents.
Annual growth of the suburb is sitting at 9%. Based on settled sales as of 7 February 2022, the median land price in the suburb is $211,000 (reiwa.com.au).
As of 11 February 2022, there are currently 6 land lots available in Eglinton, and 121 available in nearby suburbs (domain.com.au).
If Eglinton sounds like your cup of tea, why not make the next step? Contact our Sales & Design Team so we can get you started with a house and land package or custom build.