Want a fresh start and to get out of the city? Why not move to a suburb designed to be one of WA's newest hotspots? Eglinton an up and coming suburb on the road to being around one of Perth's new city centre developments. So why not be a part of the change?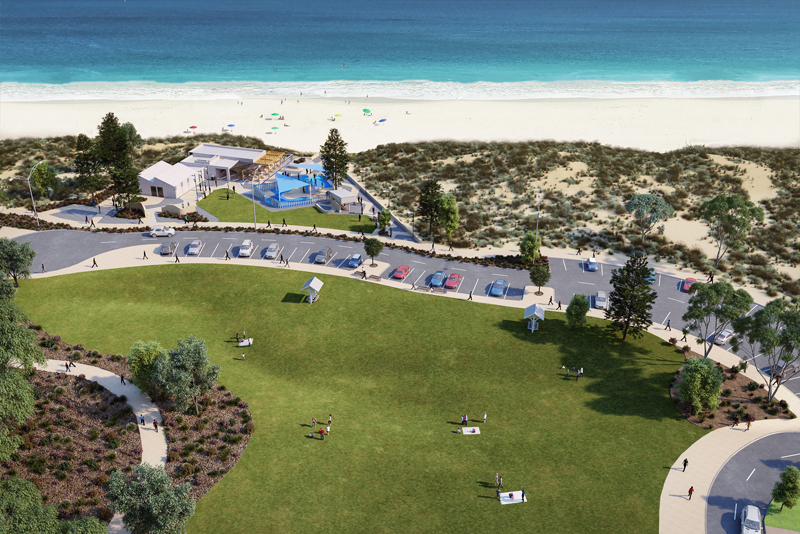 Eglinton WA is 44 kilometres from the Perth CBD, but that doesn't mean it's inaccessible. In just over an hour, be in the Perth CBD via public transport. Take one of the local buses to Butler Train Station and get the Joondalup line to the Perth Underground. It's also only a 45-minute drive down the Mitchel Freeway. Easy! This suburb is set to be around a new northern town centre, so there won't be a need to get back down to the CBD anyway.
Land for sale in this newly populated suburb is covered in native banksia woodland, scrubland and heath typical of the Swan Coastal Plain. It is bounded to the north by Yanchep and the south by Alkimos. In recent years we have watched the growth in residential estates in the area, with a town centre to be built in shortly. There are even talks of plans for the Joondalup Line to extend through the suburb.
Houses for sale in Eglinton are surrounded by history. The Noongar people of the Mooro tribe lived in the area for more than 40,000 years. The wetlands of the Swan Coastal Plain created an abundance of food and water. According to local legend, Pipidinny Swamp, which is located in eastern Eglinton, was made from the blood and meat of the crocodile's tail as he walked back towards the Swan River after his fight with the shark.
Residents of Eglinton describe the suburb as a family-friendly community with great neighbours and a quiet energy. Eglinton is rapidly developing and has a lot on offer, and this will continue to increase. Currently, the median house price is $399,000 based on sales from 1 January 2020 – 31 December 2020 (REIWA). In the suburb, 73.8 per cent of properties are being purchased, and 73.2 per cent of properties are houses. This means many options could fit your style and budget.
After years in the business, we have learned that many first home buyers in Western Australia love the great outdoors. Buying a home in Perth, it is essential to make sure you have parks, reserves, and beaches nearby. We are lucky that Perth suburbs almost always tick these boxes, but especially Eglinton. You won't believe the parks and reserves in the area. Many of the parks and reserves in Eglinton have unique fitness stations and even flying foxes for the kids. Eglinton has an enclosed dog park to safely and securely run around with your pup. Neighbouring this park is the Amberton Beach Pirate Park, Heath Park, playing fields and a skate park all side by side. What more could you want? Eglinton also has a vast stretch of beach that borders the west of the suburb. Enjoy the restaurants and bars along this strip, or enjoy a morning walk along the ocean.
Buying a home in Perth can be tricky because all of the suburbs have so much to offer. We are lucky to live in such a great city. Even though Eglinton is a new suburb, it doesn't mean they don't match what others offer. When it comes to schools in Eglinton, Northshore Christian Grammar School is the local. Then there are almost ten different schools in Yanchep and Alkimos to choose from, both primary, secondary, public and private. So if you are itching to get away and start a new life north of Perth, this is the winner. Homes for sale in Eglinton will fit into your lifestyle perfectly. Contact one of our Property Advisors today for all of our property buying tips and advice.