Doubleview is approximately 12 kilometres north-west of the Perth CBD and located within the City of Stirling. There is easy access to several beaches and the Swan River from within the suburb and neighbouring areas. It is sought after for its excellent views, great lifestyle, access to amenities, and reasonable house prices. There are also several major parks, recreational centres and access to sporting and other activities nearby. It really is the perfect mix of city, sea and serenity.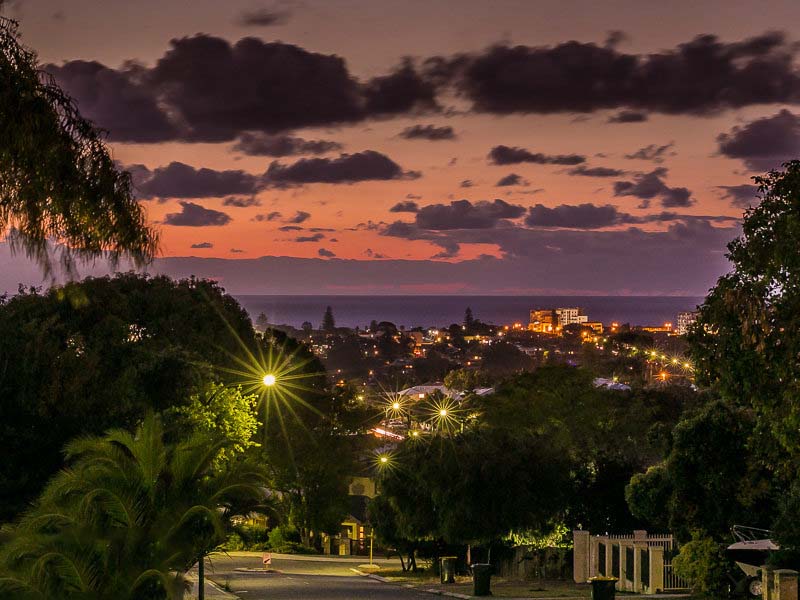 The locals say the south end of Doubleview is more suited to families, with the housing landscape reflective of this and where more of the schools and recreation facilities are located. Moving to the northern side of Doubleview, the offerings are more attractive to young professionals. Whichever side of the fence you are on, there's no doubt the location will win you over.
Public transport is easily accessible as residents have two train station options with both Glendalough and Stirling nearby, with both offering many bus services to and from the stations. Jump on the bus and then take the train into the city centre in under 30 minutes or drive down the freeway to get to the hustle and bustle in only 20 minutes. For those looking to study at tertiary level, UWA and ECU are easily accessed by Glendalough or Stirling train stations
Local schools within the suburb borders are Doubleview Primary School and The International School of Western Australia. There is also a great mix of public and private schools nearby, including Newborough Primary School, Woodlands Primary School, Yuluma Primary School, Churchlands Senior High School, St. Dominic's Primary School, and the prestigious Hale School for boys.
Doubleview is right between two of Perth's most popular shopping complexes. In less than 10 minutes' drive you will arrive at the newly renovated Karrinyup Shopping Centre, or in a speedy five minutes, you will find yourself browsing many well-known and boutique retailers at Westfield Innaloo.
Doubleview is also known as a green location, with a wide array of parks and reserves mere minutes from the suburb centre. Some of the flora worth travelling for is Lake Gwelup, Jackadder Lake Reserve, and the ever-popular Herdsman Lake, in less than 10 minutes. If you prefer clear blue waters over greenery, then you're in luck. In just over five minutes, you could be splashing around in the surf of Scarborough beach, or in 10 minutes snorkelling amongst the fish at Mettams Pool. It is incredible to be this close to the vast coastline, and we know you will make the most of it.
The population of Doubleview is 8,404 with a density of 3,360 persons per square km. The suburb's population is represented mostly by established couples and families at 18.4%, maturing and established independence at 14.6%, and independent youth at 14.2%.
Annual growth of the suburb is sitting at 14.4%. Based on settled sales as of 7 February 2022, the median land price in the suburb is $485,000 (reiwa.com.au).
As of 10 February 2022, there are currently 5 land lots available in Doubleview, and 19 available in nearby suburbs (domain.com.au).
If Doubleview sounds like your cup of tea, why not make the next step? Contact our Sales & Design Team so we can get you started with a house and land package or custom build.