Have you been dreaming about your future home, located in a friendly suburb, tree-lined streets, and living on the city fringe? Are you starting to get that sense that it is finally time for you to commence the hunt for the perfect suburb and house and land package for your new home? Our team at Plunkett Homes know you well, and we think we have found a winner here. Introducing Dianella – a large, well established family-friendly suburb, offering many open reserves and pa
Dianella is located about 9 kilometres from the Perth CBD in the City of Stirling. It is a large, well-established family-friendly suburb, offering many open reserves and parklands, all very centrally located to the city.
Being so central has its perks – and within a 10-minute cruise you'll be pounding the pavement along Beaufort Street. Jam-packed full of eateries, entertainment and nightlife, this strip is one of the most buzzing locations in Perth right now and is conveniently close to Dianella. By car, you will reach the Perth CBD in under 20 minutes or via public transport, catch one of the many local Transperth buses into the city within 30 to 40 minutes.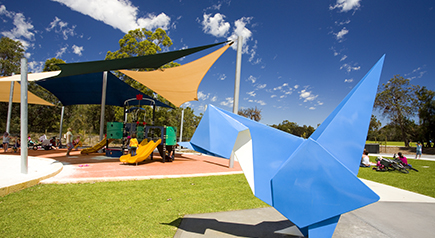 Residents have access to two local shopping precincts, Mirrabooka Square and Dianella Plaza. Locally there are many fast-food eateries and amenities but if you're needing more variety, major shopping centre Morley Galleria is just a 10-minute drive away, and the newly renovation Karrinyup Shopping Centre is about a 16-minute drive.
For recreational activities, Terry Tyzack Aquatics is a short 5-minute drive, where you can use the aquatic area or the gym facilities. A bit further out is Beatty Park Leisure Centre which recently underwent a renovation. Fancy a round of golf? Not far from Terry Tyzack is the Mount Lawley Golf Club, just one of the many beautiful parks and reserves in the suburb.
Another option for recreation is the Dianella Regional Open Space at the junction of Alexander Drive and Morley Drive which provides a landscape feature for the suburb as well as sporting facilities. The area is home to several sporting codes, including lacrosse, football, little athletics, soccer and cricket as well as many more indoor sports.
If you are weighing up suburbs with good schooling options, Dianella has excellent local schools and the list is long! There is St Andrews Grammar School, North Morley School, West Morley Primary School, Sutherland Dianella Primary, Banksia Montessori School, Dianella Heights Primary School, Dianella Secondary College, Dianella Primary College and Intensive English Centre, and the Australian Islamic College. In neighbouring suburbs, it is worth mentioning Chisholm Catholic College, St Peter's Primary School, Infant Jesus School, Our Lady of Lourdes School, and Carmel School which aren't far away.
The population of Dianella is 23,486 with a density of 2,195 persons per square km. The suburb is heavily populated by established and older couples and families, and elderly singles, who in total comprise 45% of total residents.
Annual growth of the suburb is sitting at 13.6%. Based on settled sales as of 7 February 2022, the median land price in the suburb is $459,000 (reiwa.com.au).
As of 9 February 2022, there are currently 14 land lots available in Dianella, and 114 available in nearby suburbs (domain.com.au).
If Dianella sounds like your cup of tea, why not make the next step? Contact our Sales & Design Team so we can get you started with a house and land package or custom build.