A
This outer northern suburb is 33 kilometres from the Perth CBD within the City of Wanneroo. It is less than 30 minutes from the city via car or 50 minutes by public transport.
Clarkson saw a boom in population after the early 90s, with a spike in new homes built, as well as schools, parks and amenities to match the growing population. It is now a commercial town centre for many surrounding northern suburbs, with a large Bunnings Warehouse, a post office, two service stations and numerous car dealerships.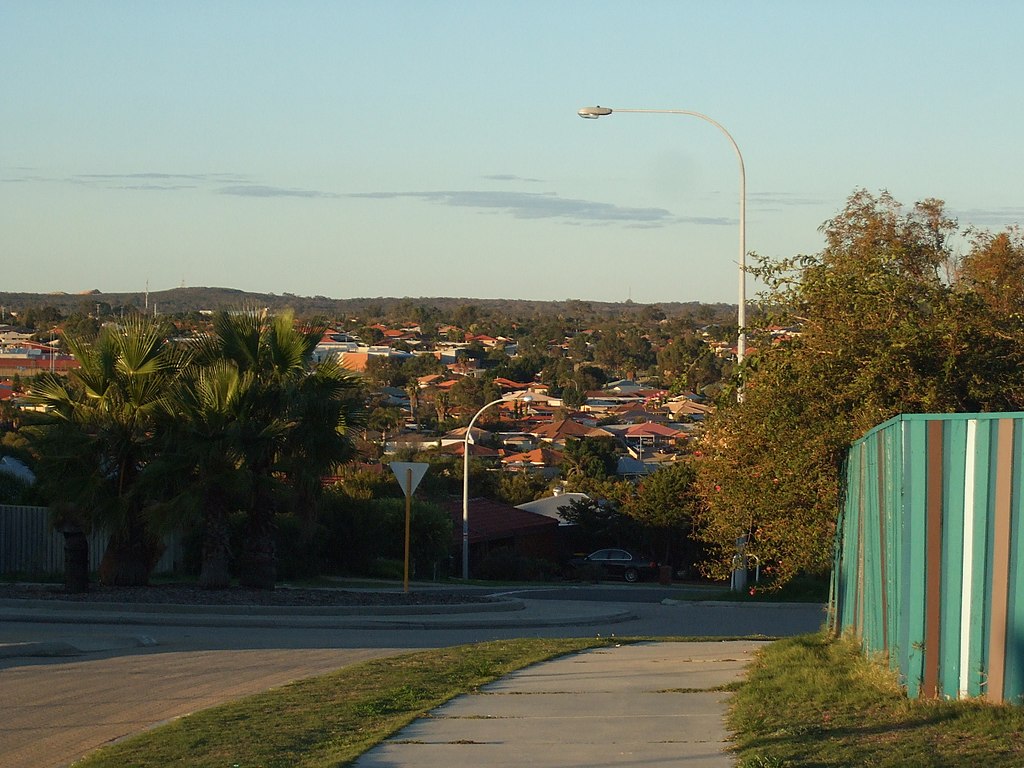 Clarkson sits between Marmion Avenue, Mitchell Freeway and the Joondalup train line. Being close to public transport is one of the major attractions for setting up home in this suburb. Its location and designated train station allow for easy access to beaches, Mindarie Marina, Joondalup Shopping District and Perth city.
The Clarkson Train Station is the direct rail link into the Perth CBD. While a range of local buses go to Joondalup and Butler train stations and surrounding neighbourhoods.
Lovers of the sun and sand will be glad to know Clarkson is only 2 kilometres away from the Indian Ocean and the coastlines of Claytons Beach and Quinns Beach.
Clarkson has many entertainment and leisure facilities with over ten parks located throughout the suburb alone. The two main ones being Anthony Waring Park and Richard Aldersea Park. Spots like these are perfect for sports, playgrounds and BBQs with your new neighbours. Many smaller parks around Somerly include playgrounds and free barbeque areas for families.
The Clarkson Youth Centre functions as a community centre with a skate park and BMX tracks. Nearby is also the Clarkson Library, one of four public libraries in the Wanneroo area.
Clarkson is home to a major shopping centre – Ocean Keys Shopping Centre which has over 120 retail outlets including Coles, Kmart, Woolworths, JB Hi-Fi and plenty more major retailers.
There's lots on offer in terms of schools. Clarkson Primary School and Somery Primary School are Clarkson's local primary schools, with St Andrews Catholic Primary School another nearby option. For secondary schools, Clarkson Community High School is the only state high school in the vicinity. Still, it has a large catchment area for nearby neighbourhood families. There is also the North Metropolitan TAFE campus for tertiary education and trade courses.
The population of Clarkson is just under 14,000 with a density of 2,149 persons per square km. The representation is mainly maturing and established couples and families, both at around 21% of the population.
Annual growth of the suburb is sitting at 13.7%. Based on settled sales as of 31 January 2022, the median land price in the suburb is $273,500 (reiwa.com.au).
As of 8 February 2022, there are 5 land lots available in Clarkson, and approximately 18 lots available in nearby suburbs (domain.com.au).
If Clarkson sounds like your cup of tea, why not make the next step? Contact our Sales & Design Team so we can get you started with a house and land package or custom build.