Building with Plunkett Homes
Since 1903, as WA's most established residential builder, we've been proudly building affordable, quality homes for over 119 years, proving our homes really do stand the test of time. We have a dedicated in-house design team who are happy to work alongside you to create your own personalised floorplan to suit your lifestyle and budget. And with far-reaching offices in the Perth metro area, the South West, Mid West and the Great Southern we're able to deliver a personalised service for each and every client. Plus, our long-standing relationships with many local businesses, trades and suppliers – all tried and tested for the WA lifestyle and climate, ensures your home is built with quality in mind.
Bridgetown House and Land Packages

Browse through our vast range of products including country homes, Hampton's homes, and single and double storey homes, or have one of our experienced team custom design a home perfectly suited to your needs. We have a great range of country style homes that are the ideal choice for rural or semi-rural locations. Whatever your inspiration, building a country home on a bigger-than-average block gives you the freedom to build what you want – both in terms of size and style. Speak to us today about a house and land package so you can have your own piece of countryside.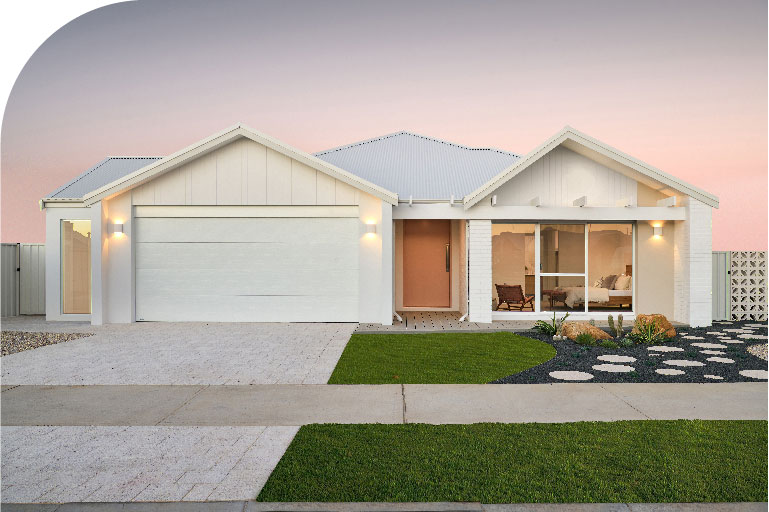 Take a Tour of our homes designed to suit Bridgetown

Perhaps one of the easiest ways to get a sense of our display homes showcase all the popular design styles and are packed with inspirational ideas. If you're in two minds about what interior colour scheme to choose, whether to go for tiles or Colorbond roofing, solid timber floors or laminate – then check out our virtual tours. These make it easy to compare which style would suit you and your family.