Building with Plunkett Homes
Over the 100 or so years that we've been around, we've learnt a thing or two about home design and build. Plunkett Homes knows its local Great Southern stuff. We start by talking through what you need and what you want, what functions you require and what you want your home to look like aesthetically. As we know the local community, we can build your dream home using all local trades and businesses. We offer personalised service, with 25-year warranty s. In fact, most of what people call 'extras' are simply included in our Luxe Specification, including premium fixtures, fittings and appliances. So when you're ready to start building your dream home, we're ready to listen and work with you to make it happen.
Albany House and Land Packages
From mid-century to farmhouse and everything in between, there's a Plunkett Home collection for every style and budget. There's also a floorplan to meet every requirement. And because we know that your home requirements change with your circumstances, a lot of our homes include multi-purpose rooms that can be adapted as your family does – it can be a spare room one year and a teenage retreat the next. There are also options for one car, two car or even three car garages, two-storey or single level homes and options for wide blocks or narrow blocks.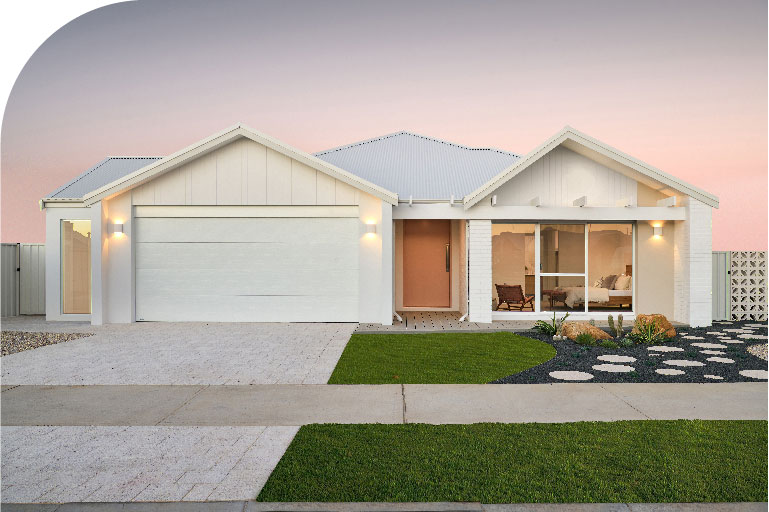 See Our Homes on a Virtual Tour
It can be hard to get a full idea of what your home will look like as a finished product. How do you envisage walking through that floorplan? By taking a virtual tour. Our virtual tours make it easy to get a proper look and feel of your brand new dream home.