If it weren't for Plunkett Homes, Winifred and Peter wouldn't be living in Australia. It wasn't a series of chance occurrences or serendipitous steps, it was quite literally a Plunkett ad in the local paper that had them moving from Worcestershire, England to Perth almost six decades ago.
At the time, Plunkett was not only building homes, they were growing the city with no-strings-attached sponsorship opportunities. The ad was one of many posted in newspapers across the UK, including Peter's morning read, the Daily Express, and by 1967 the newlyweds were starting a new life in Perth.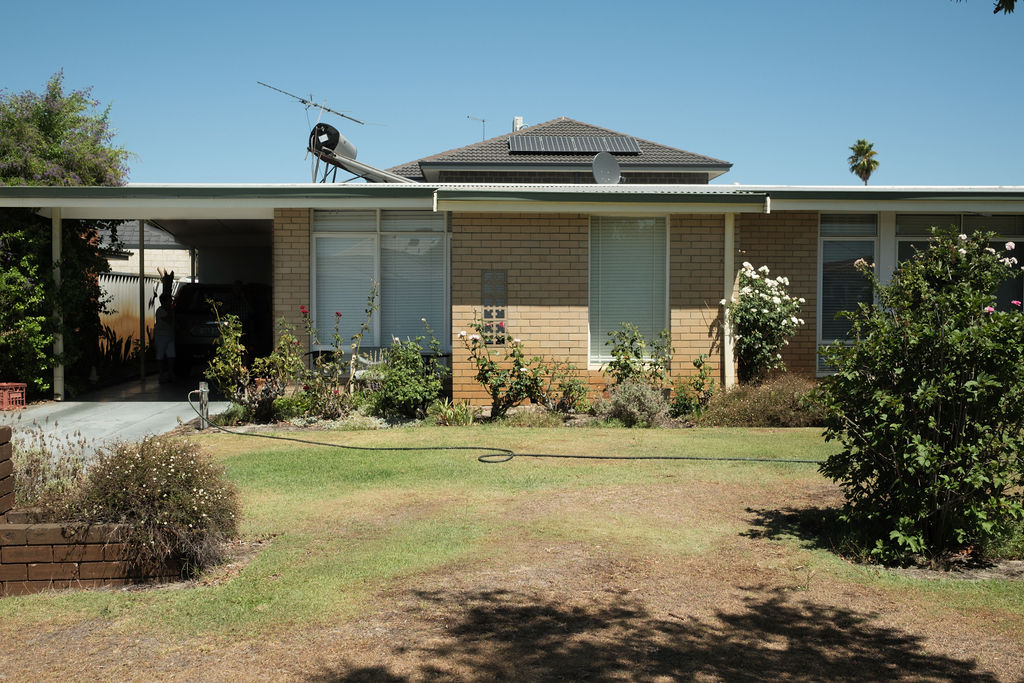 Early days of hardship and hard work
It was a struggle in the UK at the time,' remembers Peter. 'The weather, the wages, the opportunities… We were looking for change.' For Winfred, her early life was spent squatting with her family in an abandoned RADAR building (originally built to detect war signals) with blankets used as walls.
Their young lives in England, especially as newlyweds, required an overflow of hard work and resilience to achieve the future they envisioned.
'Our marriage began with draft papers,' says Winifred, jumping to the story of their union; one that wouldn't feel out of place in a classic war-time romance novel. It was the night before their wedding that Peter was drafted to the national service, posted to Germany for two and a half years.
While Peter was away, his dad signed him up for a group building project to help the couple get ahead—one that would ultimately make their future in Australia possible.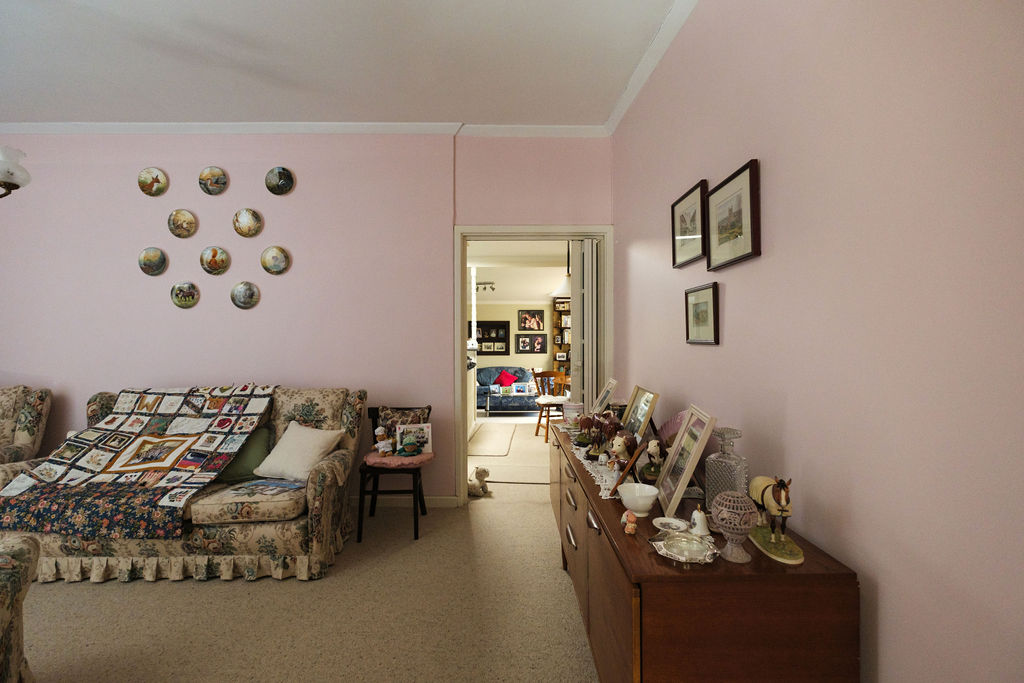 The group building project that secured their Australian future
'There were eight of us committed to building eight houses on a large plot of land in Worcestershire,' says Peter. 'We created a company and took out a £25,000 loan, then as each house was built, that person would pay the interest on the loan. Once all eight were built, we dissolved the company and everyone had their home.' He describes the life changing arrangement as if reciting a long-perfected recipe.
After he returned from national service, Peter worked on the building project in the mornings and evenings, maintaining a day job as a bricklayer, while Winifred cared for their growing family in a council house nearby. 'The walls of that place were constantly damp, and the health inspector said that no one should be living there… The new home Peter built with the group was the turning point,' says Winifred.
While many of the details are lost with time, the couple describe the stone fireplace of their new home with significant detail. It was a feature that symbolised their move into a new standard of living, one that they replicated in their Perth home.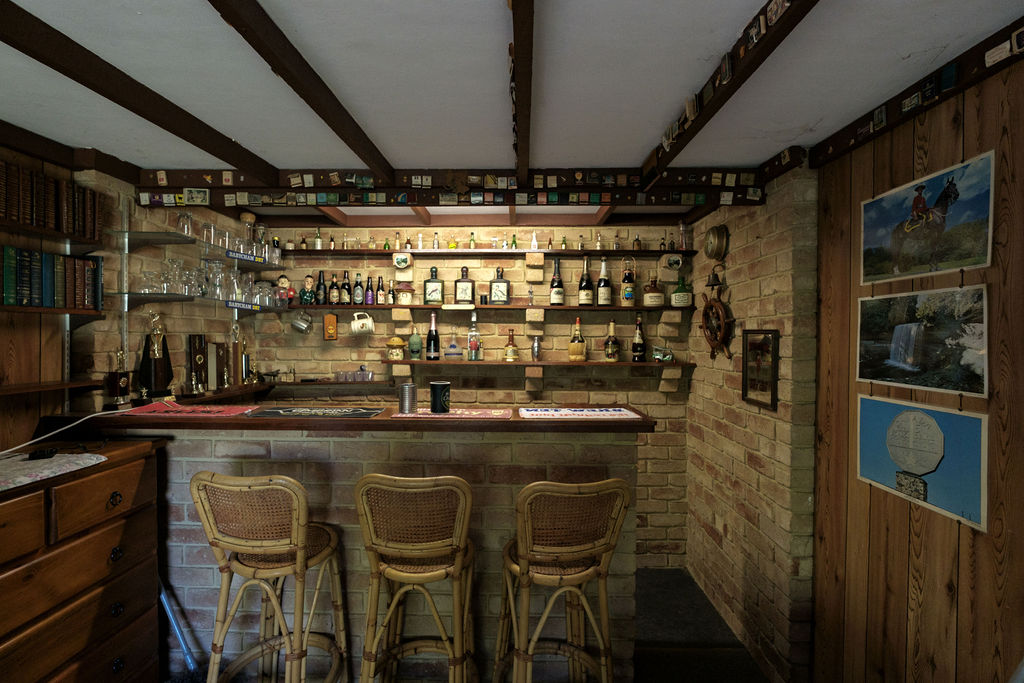 Finding a community abroad
Once they sold the home from the group-build project, the profits funded their migration to Perth; their arrival fully supported by a Plunkett Homes representative, Peter Mcevoy. 'He helped us find our first rental property by the beach, frequently took us to the migration offices, and there was never any pressure to build a Plunkett home,' says Peter. This altruistic arrangement eventually led the couple to Morley, where they found a community of other English expats building their futures in Perth.
'We did end up building with Plunkett and it was Morley that felt a little like home,' remembers Winifred. Both her and Peter were from large families—and even a phone call back to the UK was out of budget for the young couple—so a sense of comradery was vital. 'It was called the POM area back then,' laughs Winifred; a respite from the disconnection they originally felt living so far from the only life they knew.
The home they built also embodied character from their lives prior to Perth. There was a stone fireplace—now a floor-to-ceiling bookshelf—and an exposed brick bar, named Pedro's, that still stands today. With a wood-panelled sitting area and branded cigarette packets decorating the low ceiling beams, this bar became a meeting place for neighbours seeking a taste of home.
Then there's the short entrance hall leading to the 'posh room' with decorative plates pinned to the blush-coloured walls, a cabinet of ceramic bunnies, another with quintessential teacups and collectable spoons, and a table of miniature Herefordshire bulls.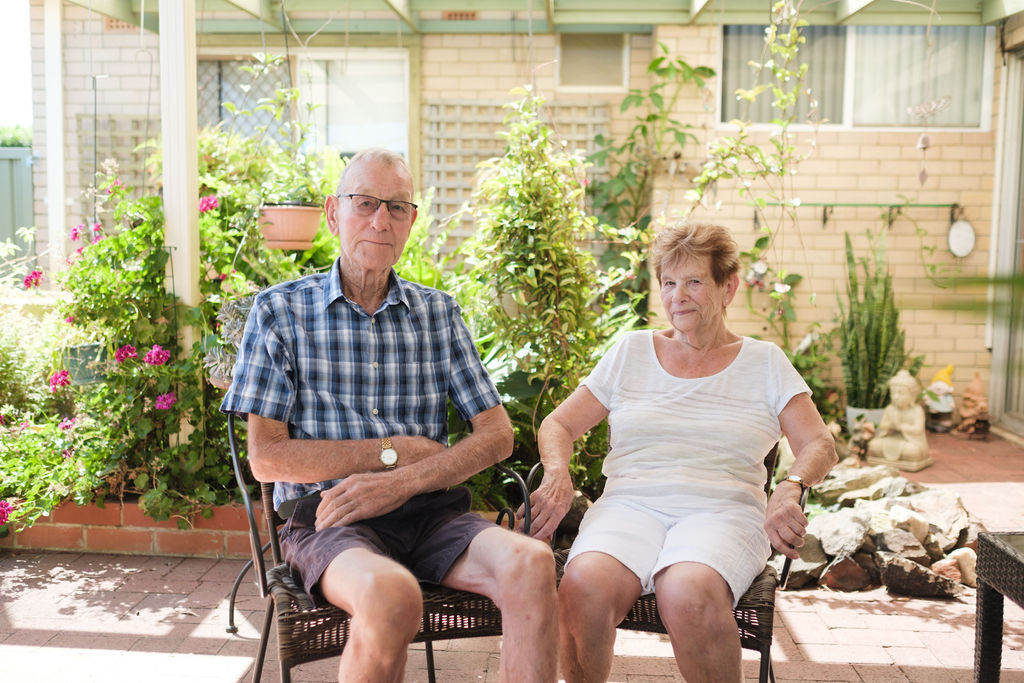 A lifetime in their Plunkett home
While Peter has extended their home over the decades—even adding a pool himself, then later transforming it into a lush vegetable garden—the original structure stands strong, 56 years later.
This home was the beginning of a new life for Peter and Winifred, one that has become an anchorage for three generations. Their children, grandchildren, and now two great grandchildren all pass through this home—to grow, to learn, to play, and to find the comfort of a nurturing space that has been in the family longer than most of them.