There's an old-fashioned family dream—the one shown in European cooking shows and wholesome rom-coms—where a vibrant, boisterous family comes together at a long wooden table (preferably in a sunny Italian courtyard) and shares stories over mountains of hearty food and wine. For many Australian families, this idyllic scene is far from reality, but Marisa and Chris have found it. Or rather, they've built it.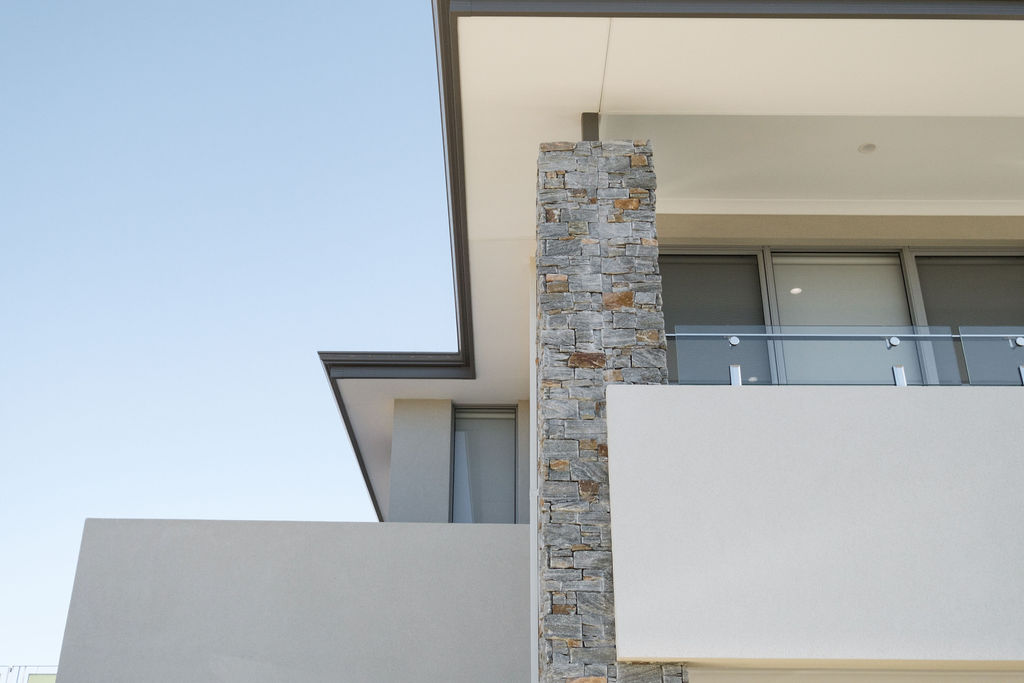 Levelling up for their second home
Marisa and Chris knew their second home, their 'forever home', had to be special. A culmination of all their dreams, a perfectly designed family home for their two children, Josh and Bella, and the extended family. As Chris said, 'There was no point in moving from our previous house if we weren't going to make it bigger and better'.
After going back and forth on concepts with the team at Plunkett Homes, Marisa and Chris settled on the design for the elegant, grey two-storey home that now sits overlooking Hamilton Hill. Even though they considered other suburbs, in the end they decided to build on their investment property's block, bulldozing the 1970s brick-and-tile house and reimagining the space.
'Chris put the trust in me. He said "Marisa, just whatever you want, run it past me, explain it to me, and if I like it, I'm happy to run with it."' says Marisa.
And what she created is something beautiful. A chic, perfectly organised home, filled with luxurious spaces. There are deep bathtubs and enormous showers, a glistening kitchen, an outdoor cabana with views of the valley, and the bluest swimming pool.
Now, after a year and a half in the finished home, Marisa says, 'It's been wonderful, I love coming home after work. All of our visions have been realised. It's everything we could have dreamed of.'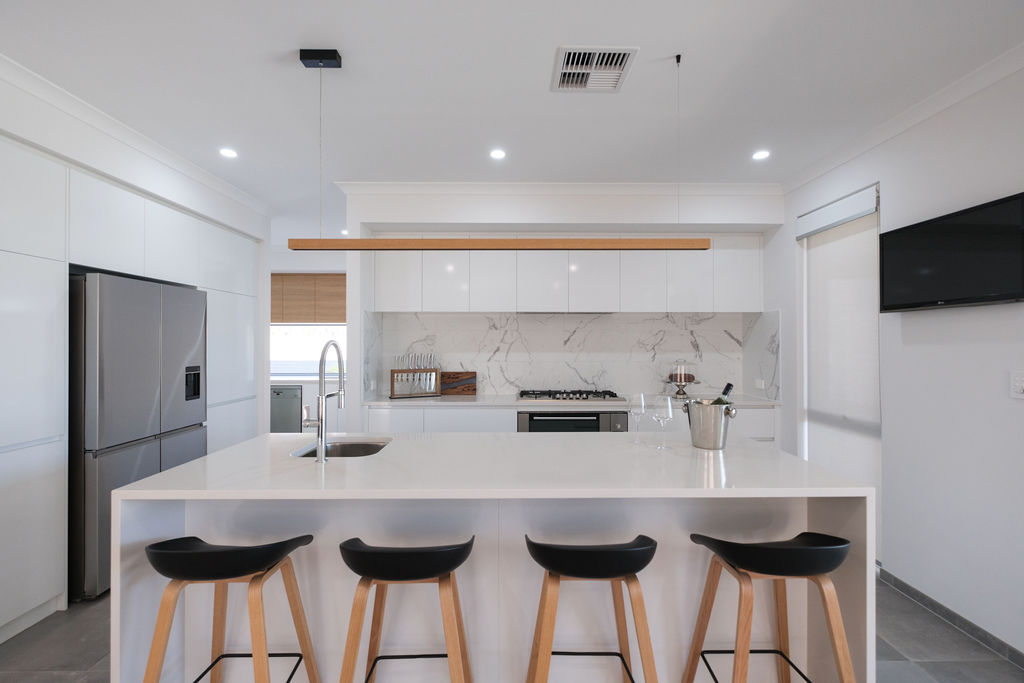 A haven where family gathers
The dream for Marisa and Chris was for a home that's never empty, a place where family is always visiting and gathering. In fact, they are so focused on family, that Marisa's parents live next door—in the house she grew up in.
Marisa and Chris have lived in the same area of Perth their whole lives, with siblings and parents never more than a few suburbs away. As Chris said, 'We wouldn't want to move away from family'. And the house was designed with this family-focused lifestyle in mind, featuring a large open-plan living area for their usual gatherings of thirty-plus family members.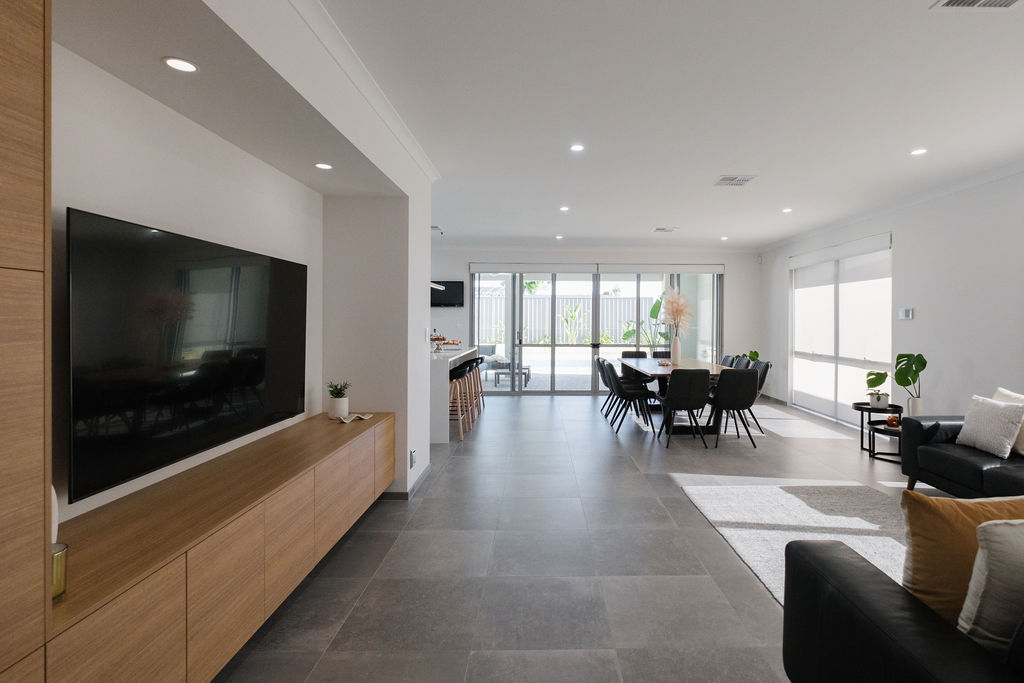 A multi-generational home
Marisa's Italian heritage factors into this family-centric way of life. 'Both my husband and I lived at home until we got married. We were very lucky; it allowed us to save money to build our dream home.' However, for Marisa, being one of six people in her childhood home meant that space became the ultimate acquisition.
So, when they started building—Bella was eighteen and Josh was twenty-one—Marisa and Chris ensured that everyone had their own space. The entire second storey is for the kids, each of their bedrooms has an ensuite, and there's a central living area where they can enjoy some privacy.
The house acts as a luxurious, homely base, as Bella is a soccer player who spends half the year training and playing in Perth and the other half in Melbourne, and Josh is an engineer who comes and goes while working FIFO.
'I'm not going to encourage my kids to leave home, they can stay here and financially set themselves up. If they need to move out and experience things we won't stop them, but they know the door's always open for them to come back home,' says Marisa.
Bella is a soccer player who spends half the year training and playing in Perth and the other half in Melbourne. Josh is an engineer who comes and goes while working FIFO.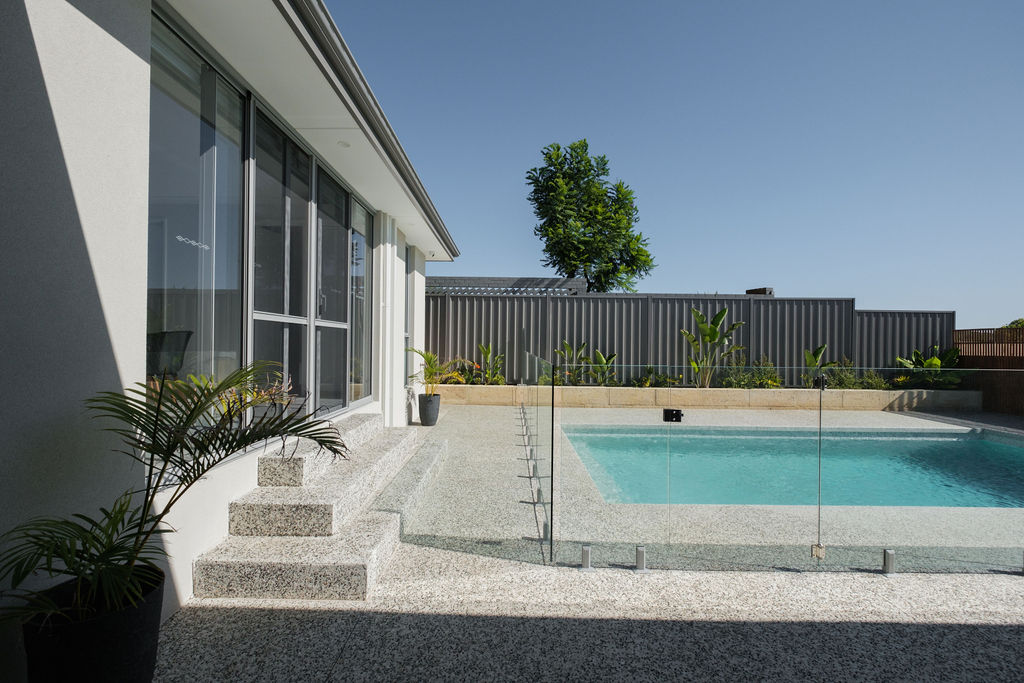 The culture of family and food
It makes sense that for a family this close-knit, one that sees each other nearly every day, there must be something that brings them together. And for them, that's food.
The kitchen in Marisa's house is her 'favourite place in the world', the 'hub of the house'—a space designed to her specifications. There's a huge breakfast bar for mingling and nibbling from grazing boards, seamless white marble benchtops, and a spacious scullery that leads into an impeccably organised walk-in pantry. And when she can find the time, Marisa is in her happy place, making gnocchi, pizza, pasta, and cakes—ensuring there's always something delicious in the fridge.
'I love to cook and so does Mum—she taught me how.' says Marisa. Often, it's her mum who will bring the family together for a meal, everyone meeting at the centrepiece of Marisa's living area—the ten-person dining table. Traditions like this keep their supportive family network strong, nurturing an extended family community that looks after one another.
A home built with family in mind
Marisa and Chris have built the ultimate family home, a luxurious haven for generations to meet and connect. A place where everyone is welcome, where any family member will be greeted with food and a beaming smile, according to Marisa, 'even if I'm in my pyjamas'.
When a home is designed from scratch like this, it gives insight into a different way of life. Every decision is influenced by their heritage and traditions, making their Plunkett home a true expression of family culture.