Time to say goodbye to rentals
After spending the last six years in rental homes, and having to make do with limited storage space, Kim and Tom decided it was time to build a home of their own. They didn't want to leave the family-friendly beachside suburb of Jindalee, so they found a block of land and set their sights on visiting display homes.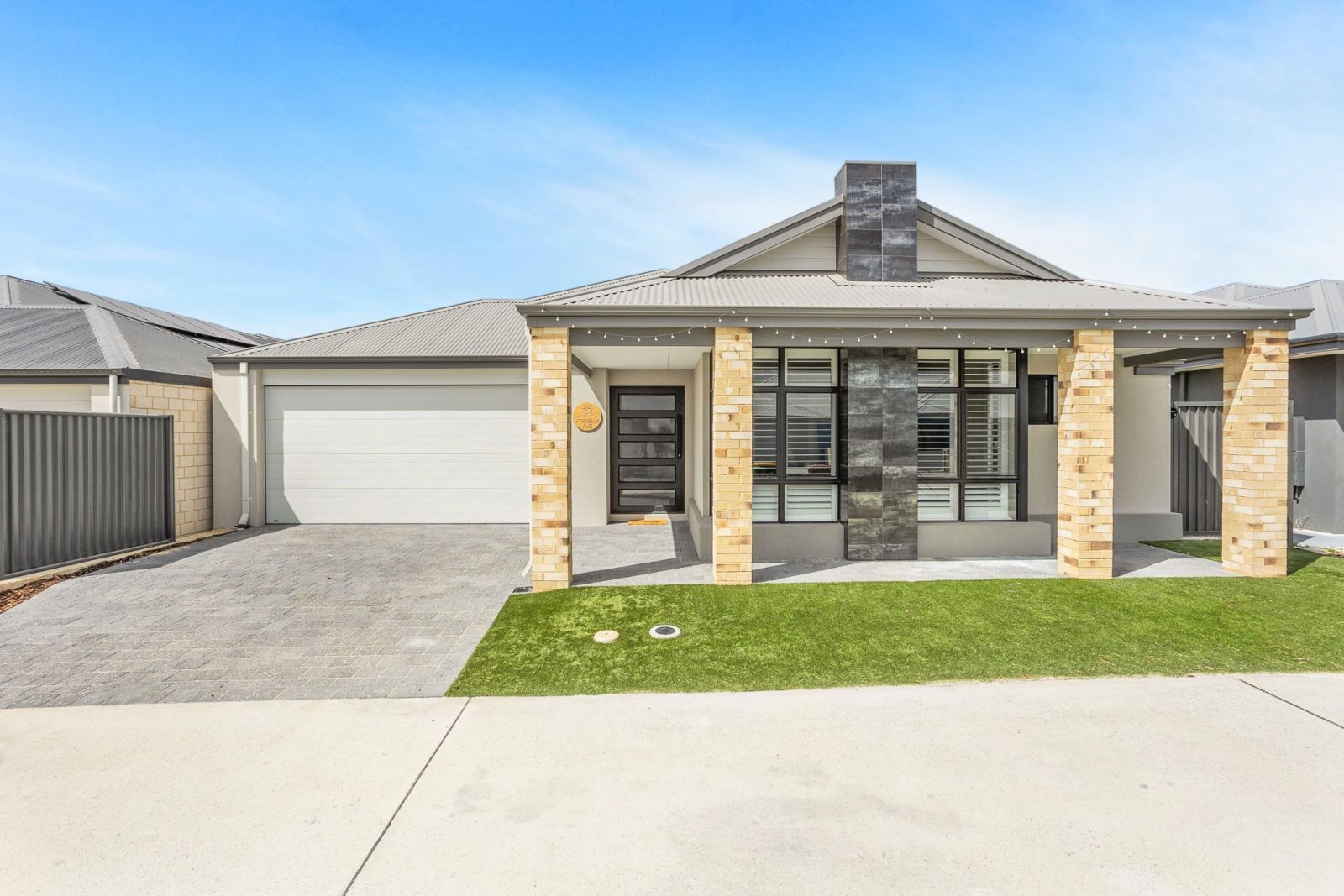 Top priority: Storage space
Having migrated from the UK, the couple were used to having their own home and had storage space at the top of their priority list – along with bigger bedrooms, a bigger garage, dedicated areas for their three kids, all finished with a touch of luxury. That's exactly what they got with the Santana design. They loved the Santana layout, in particular the adult retreat at the front giving them privacy, and the scullery and laundry coming off the kitchen. Tom said, "everything about the Santana we really liked, and Kim said, "it ticks every box".
Finding a good design was only half the equation, but after meeting with their New Home Consultant Neil they knew they had to choose Plunkett Homes. Kim said, "When we met Neil he just seemed real, he was telling you the truth, he wasn't forceful, he was just open and honest. We liked the designs but purely because of how it was sold to us, we chose Plunkett that way". Tom admired Neil's honesty saying, "We had a very good idea of what we wanted. Neil told us exactly what we could and couldn't do with our budget. We got 99% of what we wanted through Plunkett Homes".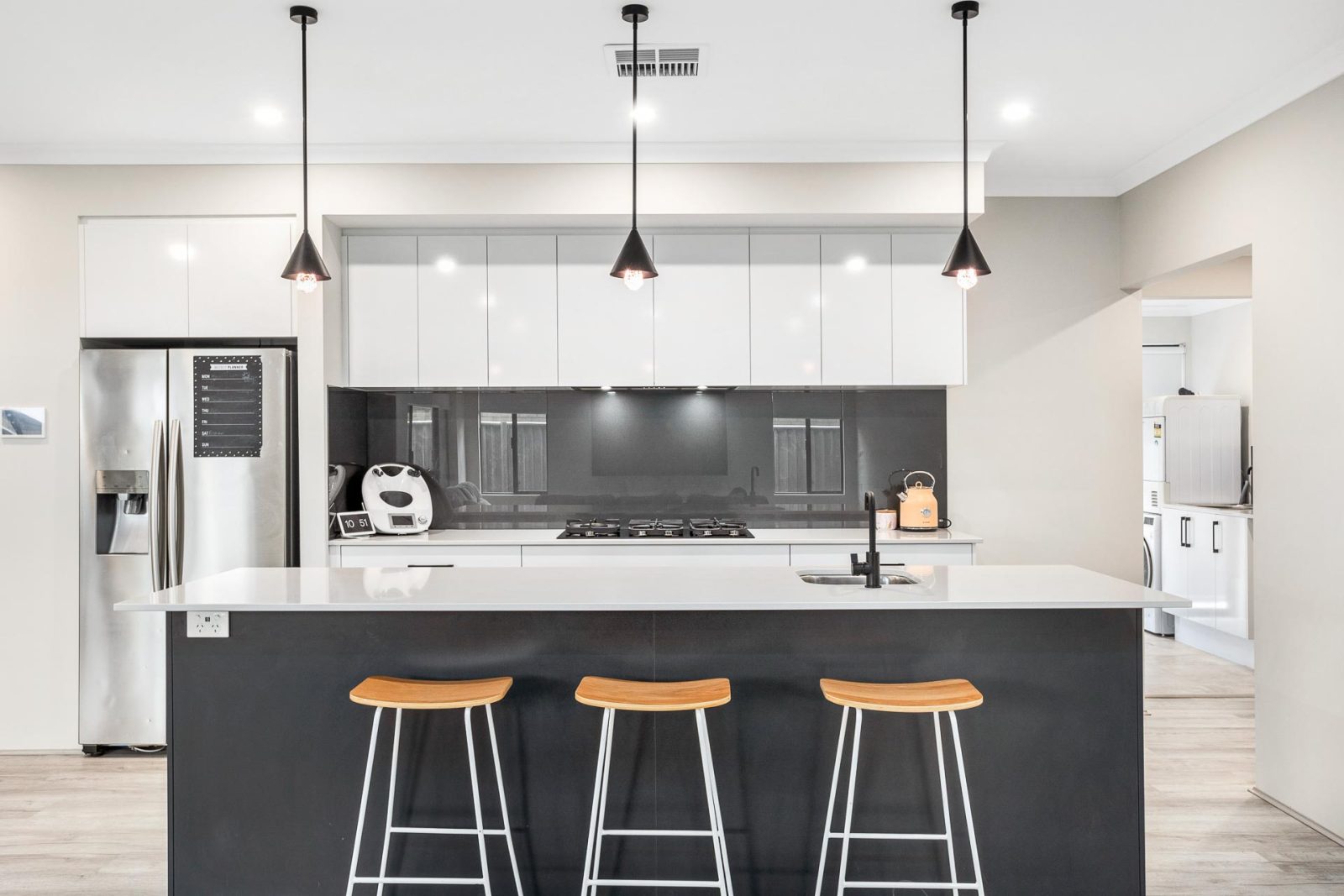 Over the moon in their new home
The couple are very happy they chose to build with Plunkett Homes and really pleased with the final outcome. Despite building during difficult market conditions, with material and labour shortages, they had very few delays or hold ups, which they credited to the people they dealt with at Plunkett Homes. Tom said, "Our Client Liaison and Site Supervisor kept us informed at all stages, so we knew exactly what was happening". The couple was also delighted to have the opportunity to begin the construction of their swimming pool prior to the commencement of their house build. This allowed them to relish a full summer season of poolside enjoyment from the very moment they received the keys to their new home!
Tom says, "We're over the moon with how the house build has gone. We're happy to be in our own home. It feels like home and the kids are very happy". Their parting words for any budding homeowner would be to visit lots of display homes, talk with the staff and most importantly know what you want before you start.