John and Cheryl were looking to downsize and find a home that would suitable for their future needs. They were looking to buy a small one storey home with doors wide enough for wheelchair access if ever needed, but just couldn't find anything suitable. After an unsuccessful hunt for an established home that ticked all the boxes, they turned to building and decided to buy an old house on a block of land in their preferred suburb, then demolish it and build.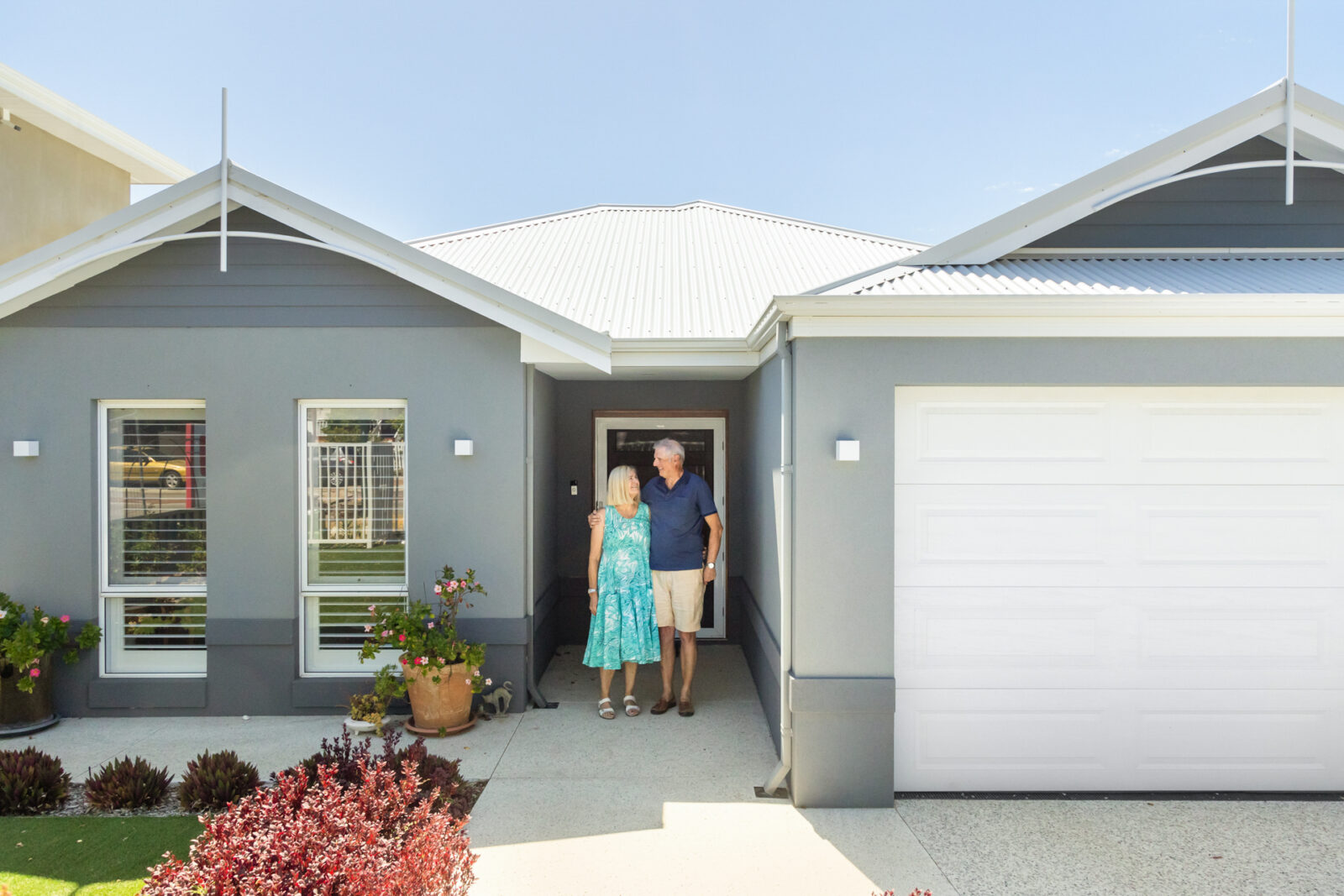 After visiting Plunkett Homes' Quest display home in Treeby, they knew straight away this was the home design they had to build. They both fell in love with it instantly and started building in late 2019. They thoroughly enjoyed the building process and didn't find it difficult at all. Cheryl said, "it's been great building. We really enjoyed it, it wasn't difficult, both of us were winding down work wise, and so we had more time to go around and look at things – because there's quite a lot of decisions to make when building a new home".
The features of the Quest that stood out for them were the high ceilings in the lounge area and the main bedroom at the back giving them garden views, and straight easy access from the bedroom to the outdoor deck via the sliding door.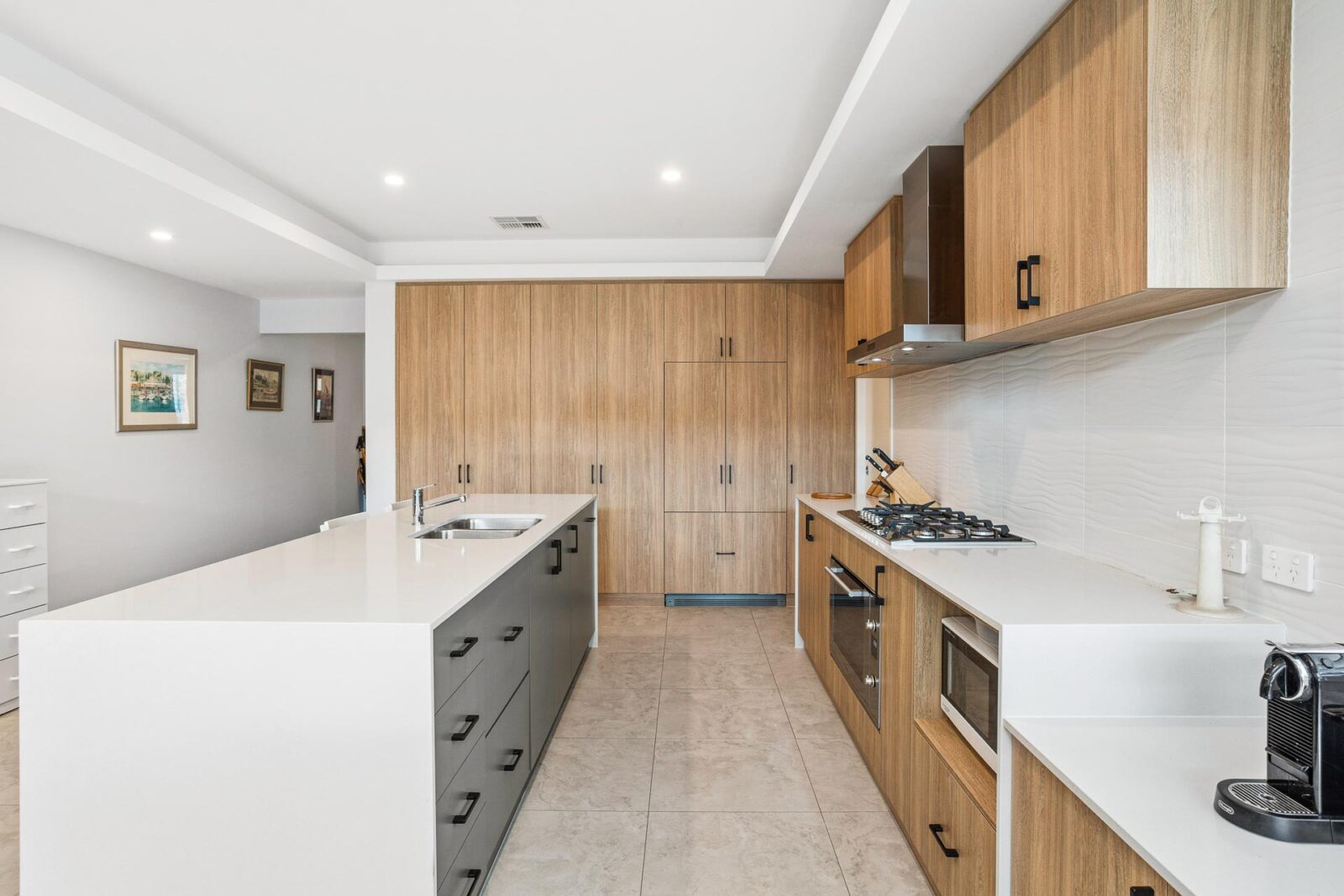 When asked why they chose to build with Plunkett Homes, the couple said, "we knew they had a good record and we've heard from other people. It was a no-brainer". Another reason for choosing Plunkett Homes was the chance to make design tweaks such as adding more storage space which the couple opted for in the pantry and walk-in robe.
Living in Trigg has been a nice sea-change for the couple who are nearing retirement. They've made a lot of friends in the street and love the beachy casual lifestyle of Trigg. Being an avid golfer, Cheryl she was also drawn to the local golf club.
On recommending Plunkett Homes to others looking for a home builder, Cheryl says, "oh yes, we would definitely recommend Plunkett Homes – everybody we worked with was really nice. We're very happy with the home and it has come together very well. We wouldn't change it for anything".