As experienced owner-builders, Eileen and Dominic are all too familiar with the challenges of building, however engaging a project builder for the first time was a new experience for them, and a pleasant one. Eileen and Dominic love designing their own house and have always preferred building a home over buying established. Eileen said "looking at established homes they never met our wishlist which is why we built our first two homes".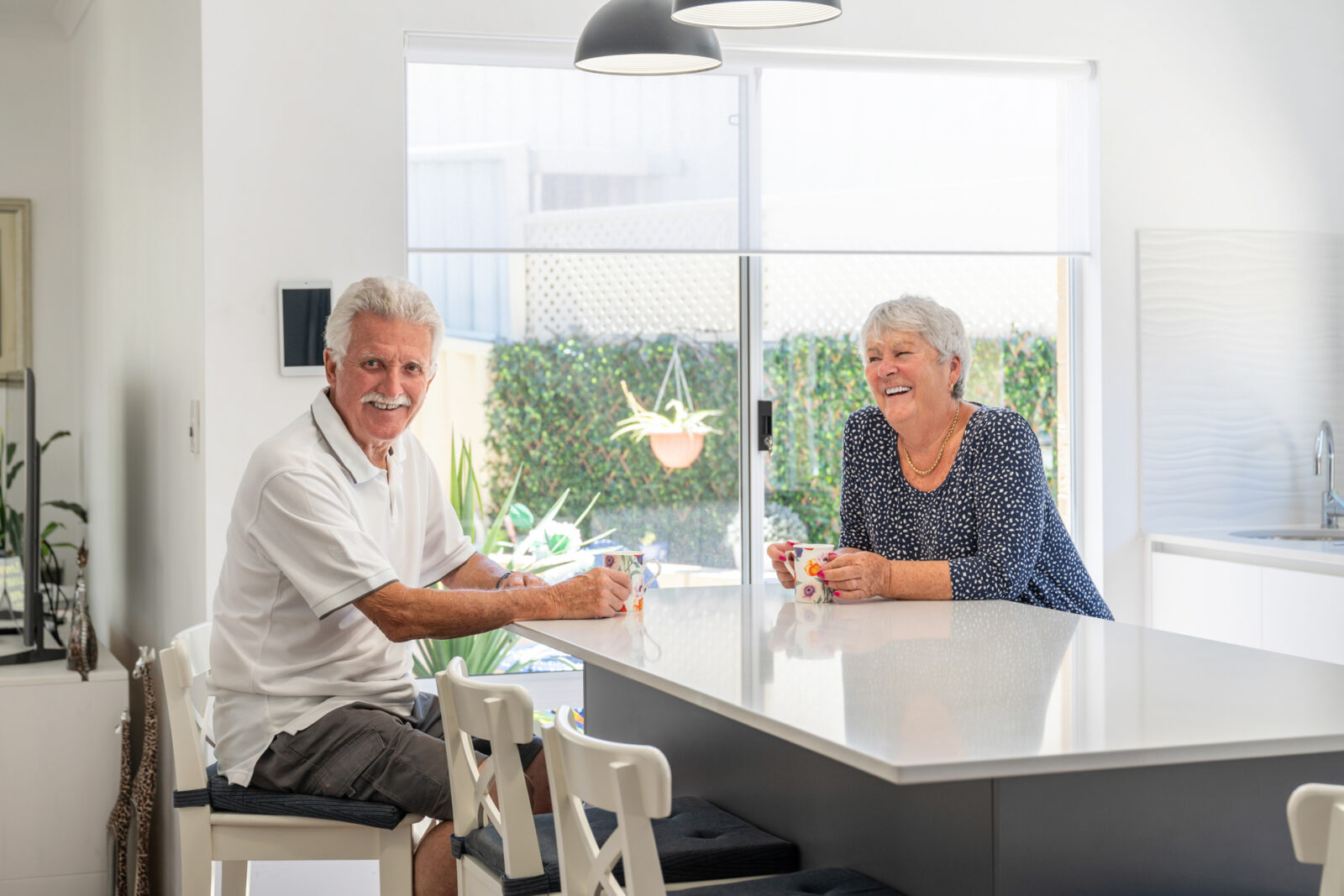 Having moved from England then to the Middle East, they ventured to Perth for a holiday and fell in love with the city, eventually relocating to Shoalwater to build their retirement home. Their love of the sea and being so close to the picturesque beaches is what drew them to this suburb. Eileen says "the atmosphere of Shoalwater is a very family-oriented area, it has some beautiful homes, so many roads that lead to the foreshore, and just a great spot to bring up a family or to retire in".
After finding their dream block of land, they saw quite a few builders, but Dominic says "the best of the lot and the most helpful was Plunkett Homes. They weren't the cheapest but they were the best value for money. They were good all the way through. I wasn't looking for cheap, I was looking for good, and I got it. There's nothing cheap about this home – it's well built, and I'm proud of it".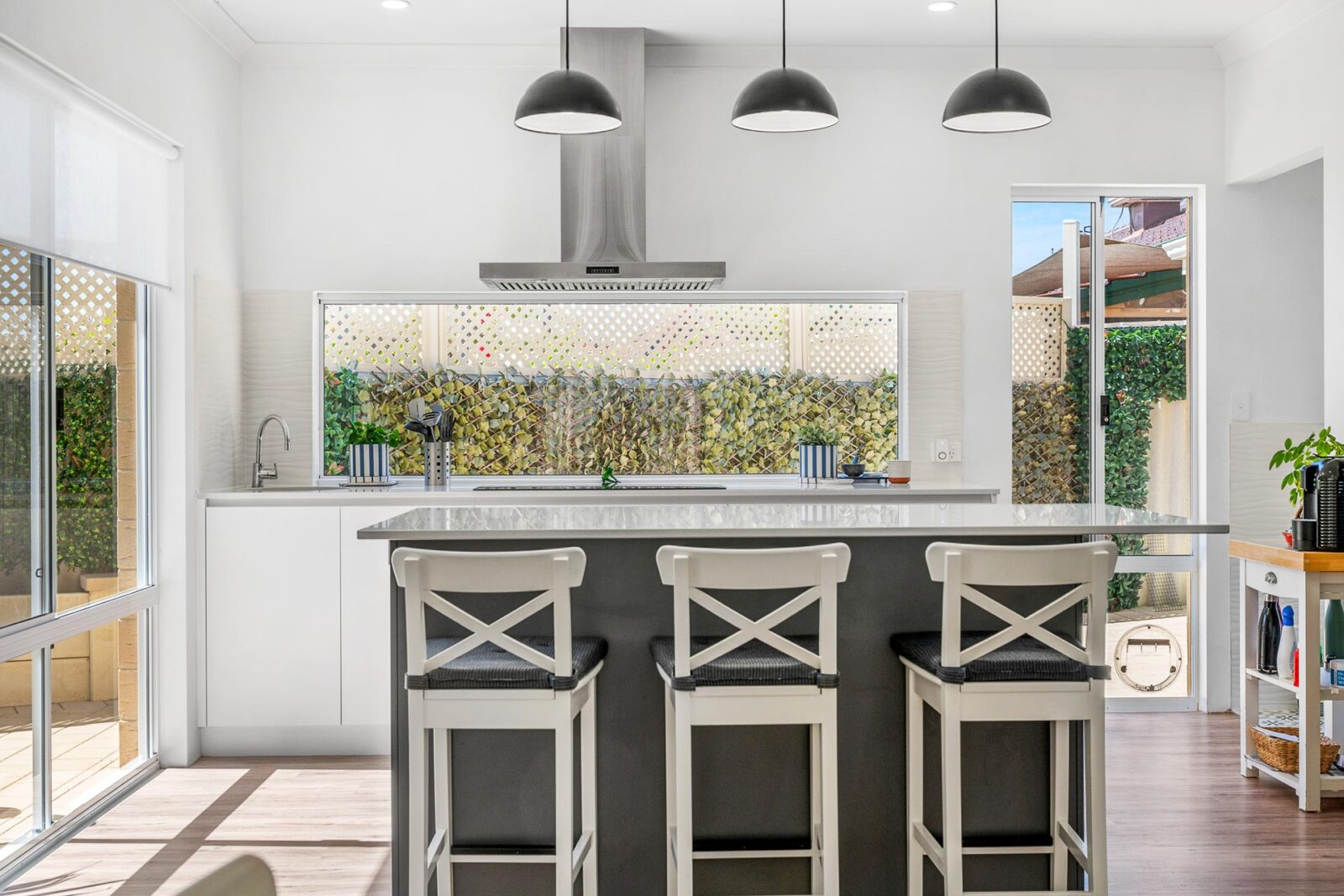 Despite having a narrow, odd shaped block, Eileen and Dominic were able to draw up a plan to suit their lifestyle whilst incorporating a light and bright Hamptons feel, thanks to well-placed windows throughout the home. Some of their favourite features of the home include separate living rooms to watch their own TV shows, a scullery to hide the mess, and a lovely outdoor area. Dominic says "the scullery has increased my love of cooking – it's so handy you can leave the kitchen nice and clean. If there was one room everyone should have, it would be a scullery".
Eileen says "the building process was very smooth and they would recommend Plunkett Homes to anyone as their experience was a good one". For people their age thinking to build, the couple's advice is "downsizing at this age is the norm and has given them a better lifestyle. Do it now, don't wait any longer".