Anjana and Gajan had always dreamt of building a Hamptons style home and couldn't be happier with what Plunkett Homes delivered on their block of land in Piara Waters.
Anjana grew up by the beach and wanted to bring that coastal feeling back into her life. Many WA home builders offer Hamptons style homes; however, they loved the variety of designs and the uniqueness that Plunkett Homes had to offer. Plunkett's ability to create a vintage yet modern interpretation of Hamptons, both with the façade and interior fixtures and fittings appealed to the couple. Anjana said, "Plunkett Homes ticked all the boxes – vintage, but modern, and Hamptons coastal."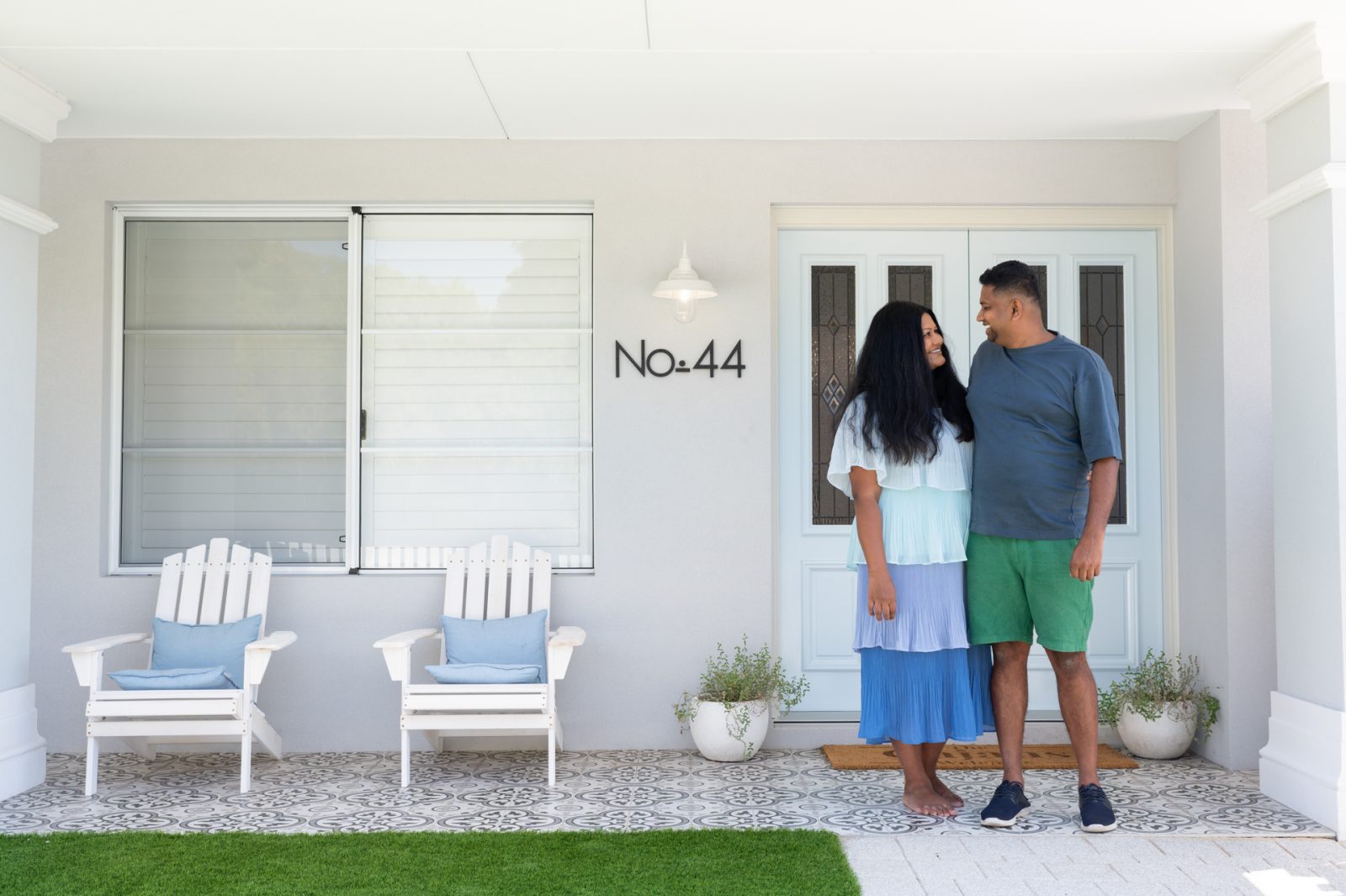 The couple were keen to recreate a resort style feel for their home and achieved that with clever use of space incorporating the master bedroom to have access to the backyard and pool, whilst positioning the alfresco at the side of the home. They also created lots of spaces in the home that everyone could go to for some alone time. The kids love the swimming pool, whilst Gajan enjoys overlooking the lovely national bushes and park in his front verandah. Anjana says "the kitchen is my favourite part of the home, because it's full of light and so calming to be in there because of the colour palette."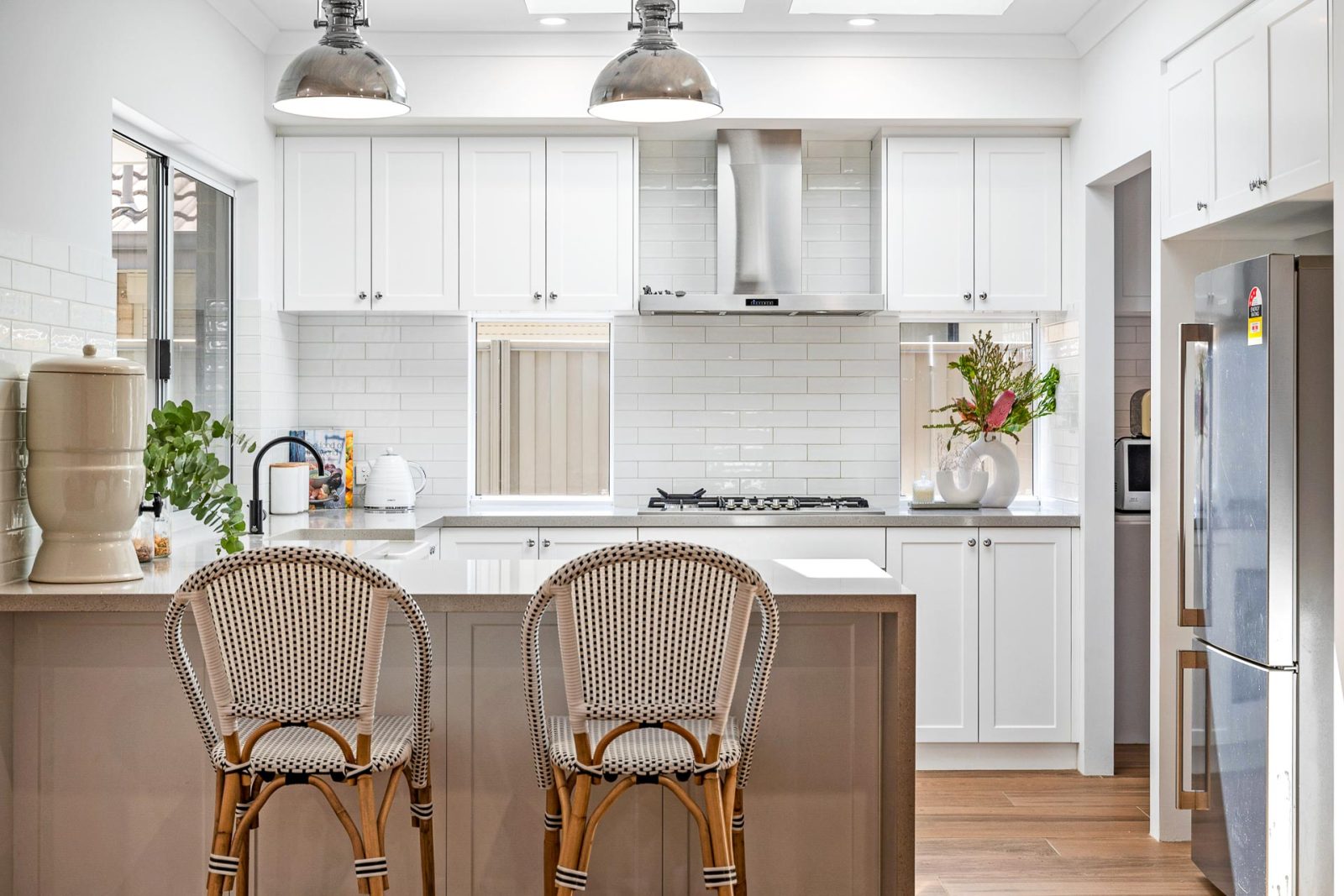 Having a custom designed home has made all the difference for Anjana and Gajan. Anjana says, "it feels like our own home, instead of having something off the plan." Being able to work with Plunkett to make these changes has resulted in a home that is unique to their family and one that delivered on their vision for a Hamptons resort-style home.
In summarising their home building journey, the couple said their experience has been amazing despite building during Covid. Gajan said "communication was very open, getting updates was easy and they met the brief – swapping and moving things around." Anjana said building has been a breeze, "from pre-start to finish, they've been very flexible and we were able to tweak a lot of things. From the sales consultant to the design consultant, all the way through to the invoicing ladies – they know exactly what they're doing, so you're in safe hands if you want to build with Plunkett Homes."