Choosing to build a new home is an exciting journey, but we understand that finding the perfect builder for your dream home can be a bit overwhelming. Which is why our team at Plunkett Homes always work to make you feel comfortable at every stage of the design and construction process.
Over the weekend, our team at Plunkett Homes were celebrated once again, this time at the 2023 HIA TRUECORE® steel Perth Housing Awards and HIA WA Kitchen and Bathroom Awards.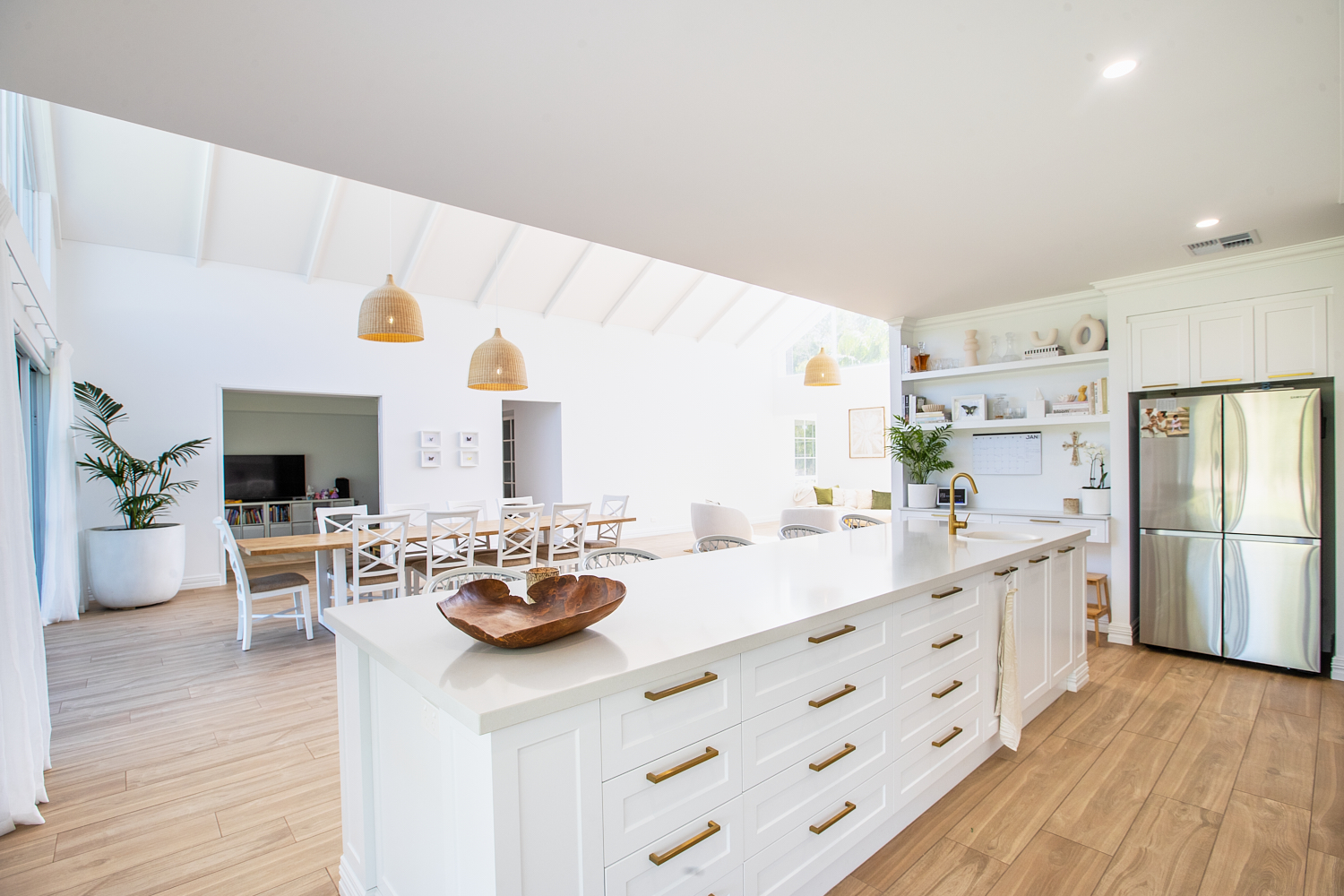 Discover award-winning Perth homes
Having the recognition of our peers and industry bodies isn't just a source of pride for our team, it also reinforces our expertise in building quality homes and our high-level customer service.
The team's amazing designs and hard work paid off, with Plunkett Homes winning the awards for New Kitchen $40,000 – $55,000 and Project Home Up to $370,000.
Plunkett Homes were also finalists in several other categories including display homes and bathroom design.
These awards highlight our commitment to excellence and high standards of quality in both craftsmanship and home design, and give you the peace of mind that you are building with an award-wining builder.
We carefully select highly skilled tradespeople and dedicated suppliers who share our passion for excellence. By fostering strong relationships with only the finest in the industry, together we make sure our valued clients get amazing homes.
Plunkett Homes Metro General Manager David Hochwald-Jones reflects on the fantastic results at the latest awards night,
"These awards are just one of the many reasons you will feel confident when you build with Plunkett Homes. The 2023 HIA Awards provide a wonderful occasion to celebrate and acknowledge the dedication of our team and their hard work. We remain committed to serving customers across the Perth Metro areas with unwavering pride and dedication."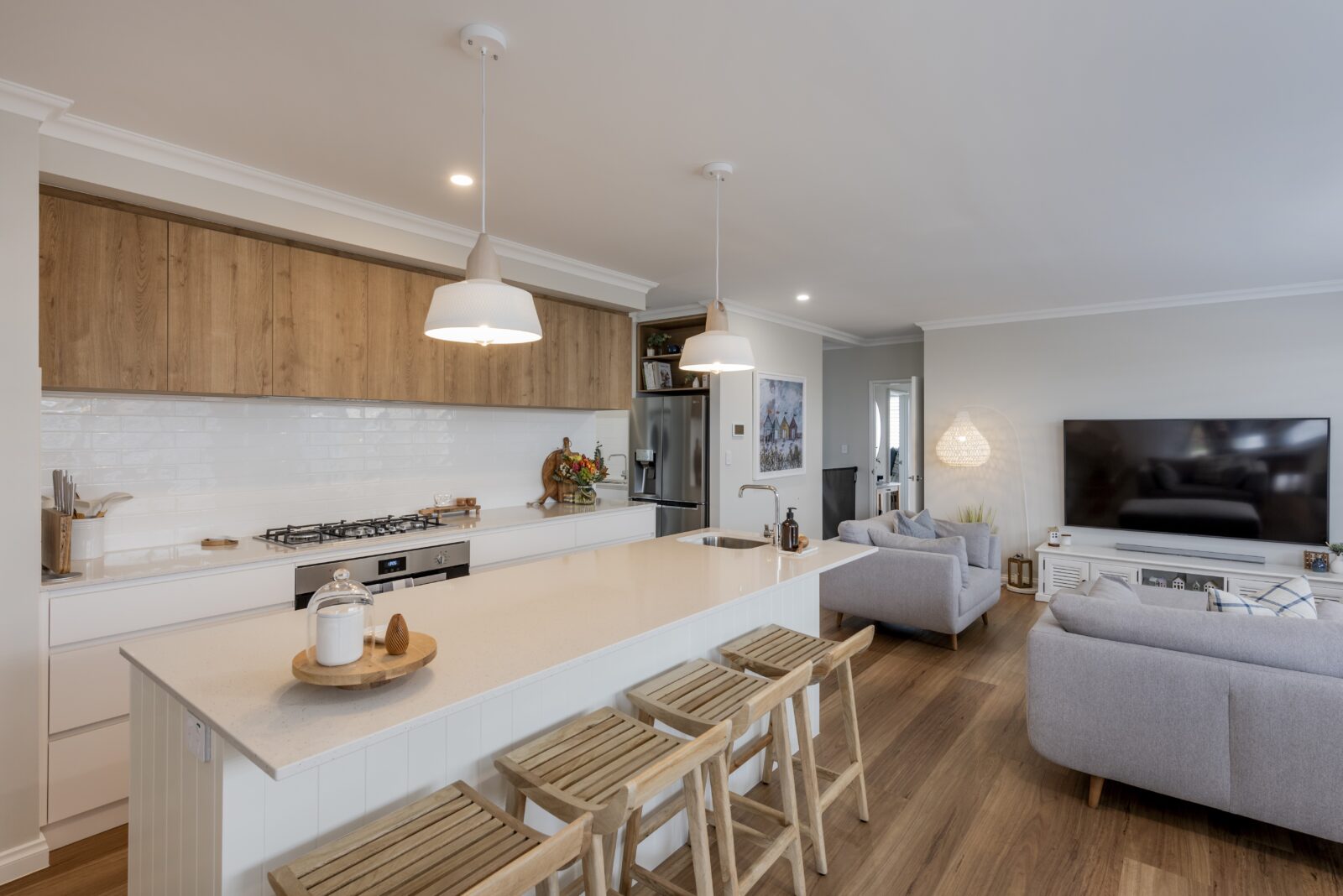 WA's most established residential Builder
Our award-winning home designs have been refined over the last 120 years to cater for the ever-changing Western Australian lifestyle, so now is the perfect time to explore our collection of accolades and draw inspiration from the client homes featured this year.
Whether you have a clear vision or need inspiration, explore our collection to create your dream home. Our designs span classic Federation, Hamptons, Mid-Century, and Contemporary styles.
If you are thinking of building a new home, the Plunkett Homes team would love to chat.
FULL LIST OF AWARDS:
WINNER Project Home Up to $370,000 –Treeby
WINNER New Kitchen $40,000 to $55,000 – Banjup
FINALIST Project Home $430,000 to $600,000 – Dianella
FINALIST Display Home $420,000 to $520,000 – The Atomic
FINALIST Display Home $600,000 to $850,000 – The Shorehouse
FINALIST Bathroom in a Display Home $450,000 to $600,000 – The Atomic
FINALIST Bathroom in a Display Home Over $600,000 – The Shorehouse
FINALIST Kitchen in a Display Home Over $600,000 – The Shorehouse
FINALIST Project Home of the Year – Treeby
FINALIST New Kitchen of the Year – Banjup

---