Just because you've built a brand-new home doesn't mean your furniture and styling has to be all new. There are a few really simple ways that you can add your personal touch to your new space with re-purposed pieces.
Whether you're looking to save money, have collected personal objects over time, or just generally enjoy finding hidden gems in the local markets, incorporating re-purposed décor into your home creates a sense of artful, quirky and cheerful conversation-starter style.
Here are 10 inspirational re-purpose ideas to add a touch of personality to your home.
1. Re-purpose Ladders
Do you have an old ladder sitting in the shed? Repurpose that neglected ladder as a quirky open shelf to store your bits and bobs or as a creative way to drape your blankets.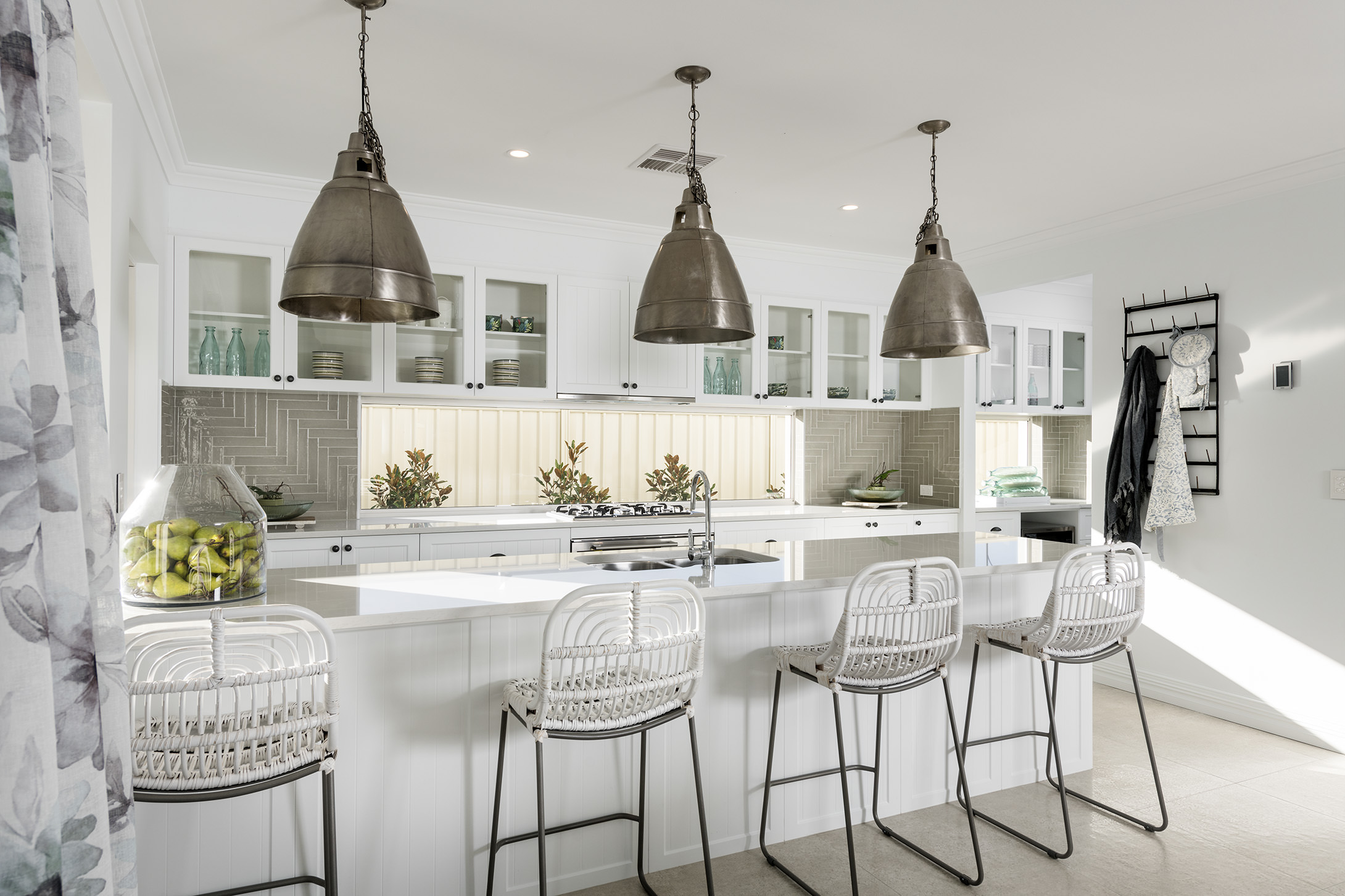 2. Re-purpose Chest Trunks
A little bit of 'funky junk', anyone? For instant masculine-chic vibes, repurpose that old trunk or chest as a coffee table (with bonus storage!)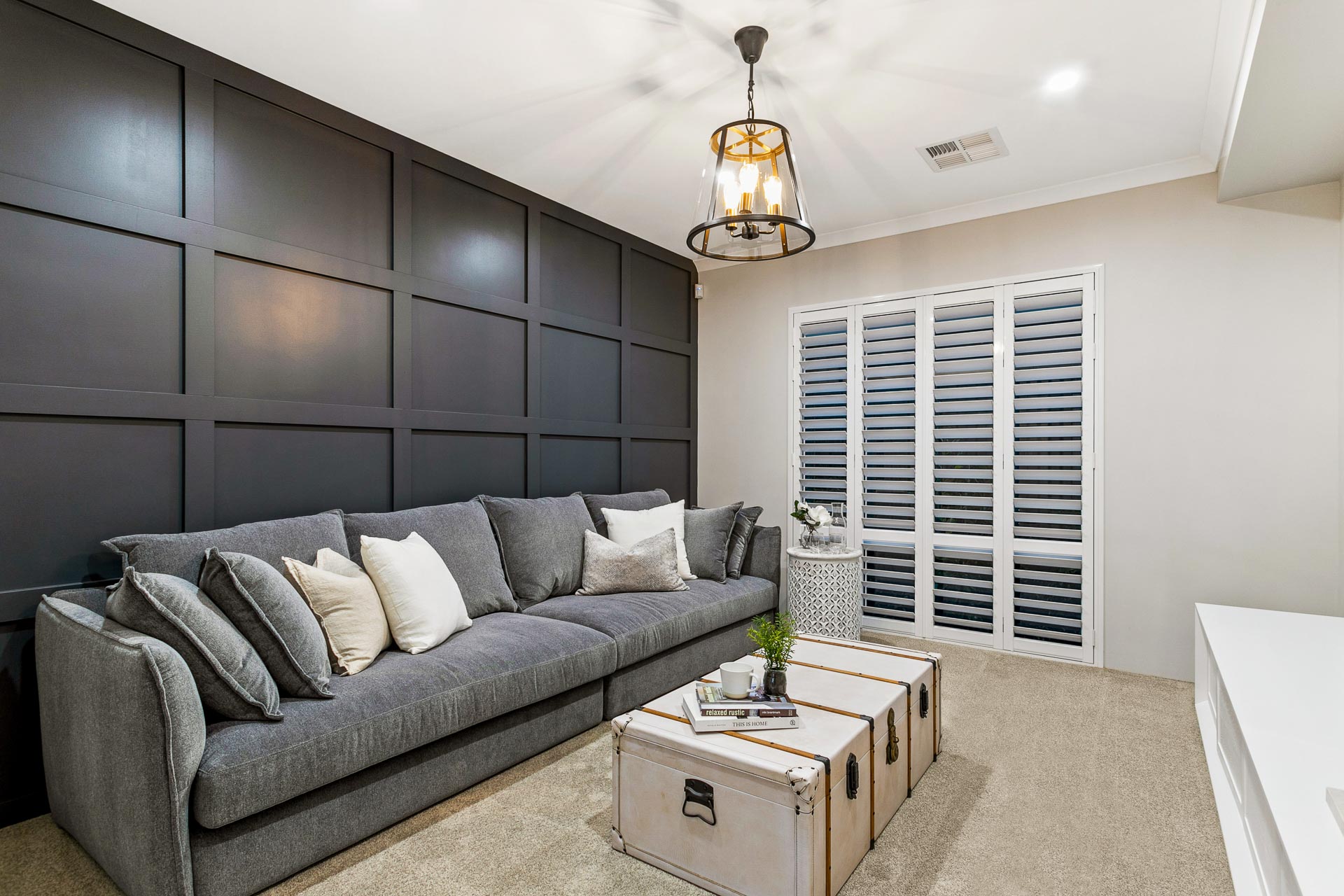 3. Re-purpose Vintage Windows & Door Frames
Vintage windows and doors can transform boring outdoor spaces into personal retreats. You could lean one against a plain wall or fence to add character. Imaginative reuse of old French doors creates a charming spot on this patio.
4. Re-purpose Leftover Wood Pallets
Before you grab that paint for the accent wall, consider opting for something different that makes the wall stand out from the rest. Repurposing leftover timber or wood pallets not only looks good for an outside DIY table, but also as a textured feature wall! Seen inside the master bedroom of the Northwestern Display.
5. Re-purpose Buckets as Pots
Got the green thumb? Gardening doesn't have to be conventional, be creative with what you plant your flowers in: buckets, old bath tubs and even those old Twining's Tea Tins will do the trick. Another fun trend is repurposing an old bicycle as a plant holder in the garden too!
6. Re-purpose Crates
Add some rustic charm into your squeaky clean, minimalist bathroom with the addition of a re-purposed crate – it'll make for a visually appealing contrast, plus acts as innovative storage for those coastal shells you enjoy collecting.
7. Re-purpose Books, Maps as Wall Art
Highlight special family pictures, maps of places you've been to or book covers from your favourite reads of all time as quirky display wall art. A fun DIY project that adds interest and texture to a wall instantly. Quick Tip: If you feel unsure about using the originals, make photocopies!
8. Re-purpose Tables: Add Wheels!
When in doubt, just add wheels. Re-purposing vintage tables by adding wheels, creates a multipurpose piece of furniture. One night it's a great bedside table, and the next it's an outdoor entertainment table for food platters.
9. Re-purpose Old Cabinets
This activity space features a vintage-look cabinet with re-painted draws, creating an effortless and distressed natural look, likely inspired by the popular industrial and New York 'loft apartment' designs of today.
10. Re-purpose (and restore) Pre-loved Leather Furniture
Got a tired and weathered leather couch that's seen better days? Or perhaps you've picked one up from the local market that's covered in cracks and scratches. Fear not – leather can be restored by either a professional, or yourself with DIY leather care products. Tip: Search Google for plenty of how-to guides.