Kallaroo is the new Mullaloo! If you haven't considered buying a house for sale in Kallaroo, then you're missing out! This gem of a suburb is neighbour to Mullaloo and the coast! So, that means you get all the perks of living in a coastal suburb at half the price!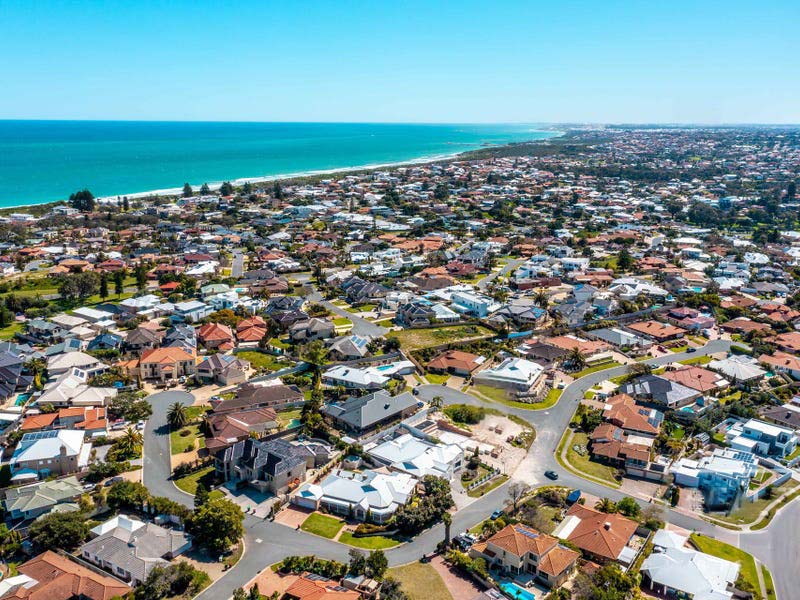 Houses for sale in Kallaroo WA, range from large beachside lots to smaller apartment-style homes near local parks and nature reserves. Kallaroo is only 10 minutes from Joondalup City and around the corner from the new Westfield Whitford City Shopping centre, so all your shopping and recreational needs can be easily satisfied.
The recent redevelopment of the Westfield Whitford City Shopping centre has seen an increase in young families and couples buy in the suburb of Kallaroo. With plenty of restaurants, bars, cafes and retail shops, there is something for everyone at Whitford City. The convince of its location means you can drive to Whitford City for dinner in as little as 5 minutes! The centre has plans for more shops and retail growth in the future so keep your eyes peeled for more updates.
We understand that when you look at house and land packages in Perth, you are also looking at the surrounding community. Luckily Kallaroo is well known as being home to families and newly-weds. The suburbs median weekly household income is $1,938, and median mortgage repayments are $2,167 per month. A lot of property for sale in Kallaroo is well priced and available for building any house you want. Unlike in the more inner northern suburbs, the houses for sale in Kallaroo offer the best of beachside living and city living with transport always readily available.
If you are looking at any house and land packages in Perth, we highly suggest you consider looking at property for sale in Kallaroo. We may be biased… But we do think in the next 5-10 years Kallaroo will increase in value and population. Plus, the good news is if you don't like any of the current houses for sale in Kallaroo WA we can start building you the exact home of your dreams! We understand homes need to be personalised and believe everyone deserves to live in the space of their own. So now that we have convinced you of your dream location start looking at the available property for sale in Kallaroo today and get ready to build!
If you are a first home buyer in Western Australia, then we can also help you with keystart loans and give you expert property buying tips and advice. Our team has helped hundreds of first home buyers in WA with finance and keystart loans, so we are confident we will be able to help you regardless of your circumstance.
If you are ready to move into a space of your own and discover more about house and land in Perth and Kallaroo then contact us today to see for yourself options are available and how much these superb lots are selling for!