Starting to get than niggling feeling that it's time to take the next step in life and move into your next home? If your answer is YES, our Property Advisors have the insight and guidance to point you in the direction of your perfect match. We are currently loving Innaloo and after you read all about it, we think you will too! Let us tell you why.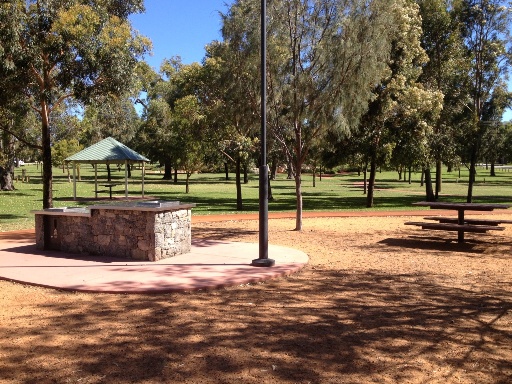 House and land packages in Innaloo have an enviable combination of beach, shopping, and suburbia. Major retail and commercial complex Westfield Innaloo Shopping Centre is within the suburb, meaning top tier retail shopping is just around the corner. Event Cinemas Innaloo is also across the road from the shopping centre, meaning you don't have to travel far for some additional entertainment and dining options. We couldn't not mention that the newly revamped Karrinyup Shopping Centre is only 10 minutes away, if you are in the mood for specialty retail offerings.
Recent market data from REIWA shows that property for sale in Innaloo has a median house price of $522,000, based on settled sales over the last year. If this is within your budget, then you will love this predominantly residential suburb. When location to hotspots around Perth is important, we have found houses for sale in Innaloo to be very central to different areas of Perth. In fact, by driving down the Mitchell Freeway for 15-20 minutes you will arrive in the city, or, travel in the opposite direction for the same journey and you could have your feet in the sand at beautiful Scarborough or Trigg Beaches. It truly is the ideal combination of city and surf.
One of our hottest property buying tips and advice is to plan for the 'future you' in this home. For example, if having a great school in the area is important now or could be down the track, make sure you are choosing a place that will cater for that possibility. With education in mind, houses for sale in Innaloo offer many options with local schools like Yuluma Primary School and St Dominic's Primary School within the boundary. Nearby schools include Lake Gwelup Primary School, Our Lady of Good Counsel, Hale School, and Churchlands Senior High School.
Interestingly, Innaloo used to be named 'Njookenbooroo' – a local Noongar name for a nearby wetland. This was eventually changed to its current name, but many landmarks are still marked with the original title. After learning this it is clear to see why that name was chosen, the many parks and reserves in the area – like Lake Gwelup and the nearby Herdsman lake – shows it is an obvious choice for this beautiful, flora filled suburb.
Here at Plunkett Homes, some of our advice to first home buyers in Australia is to make sure everything you may need is accessible via main roads and public transport. Property for sale in Innaloo does just that, located right near popular hub Stirling Station. As a busy gateway to surrounding areas, the station offers regular trains along the Joondalup line and also many bus services to get you to all areas of Perth.
So, if Innaloo is starting to match up with many items on your dream home checklist, why not get in touch with Plunkett Homes? Give us a buzz on (08) 9366 0414 to speak to one of our well-versed Property Advisors for the area to get more insight and guidance on houses for sale in Innaloo, WA. We want to help you get into your dream home sooner.