Innaloo is approximately 10 kilometres north-west from the Perth CBD in the local government area of the City of Stirling. The development of the suburb was complete by 1970, and its popularity as a place to call home has increased due to its proximity to Scarborough Beach and the light industrial and commercial centre of Osborne Park. It has become a sought-after area for families and singles alike due to its lower housing prices and prime location.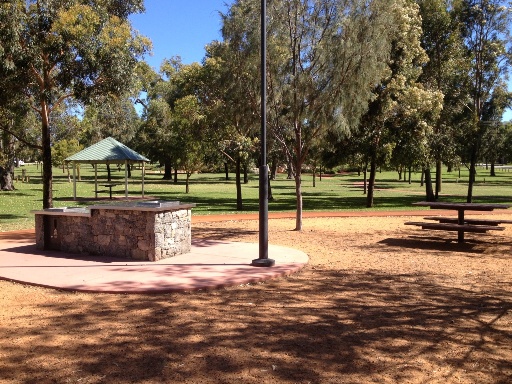 Located right near the popular Stirling Station hub makes this a busy gateway to surrounding areas. The station offers regular trains along the Joondalup line and many bus services to get you to all areas of Perth. If you're travelling by car, a drive down the Mitchell Freeway will take you to Perth city in 15-20 minutes. A travel in the opposite direction for the same duration and you could have your feet in the white sand at beautiful Scarborough or Trigg Beach. It truly is the ideal combination of city and surf.
Innaloo has an enviable combination of beach, shopping, and suburbia. Major retail and commercial complex Westfield Innaloo Shopping Centre is the local shopping complex meaning top tier retail shopping is within arm's reach. Event Cinemas Innaloo – Perth's largest cinema complex is also across the road from the shopping centre, meaning you don't have to travel far for some additional entertainment and dining options. The newly revamped Karrinyup Shopping Centre is only 10 minutes away, if you are in the mood for specialty retail offerings.
Innaloo offer many options with local schools like Yuluma Primary School and St Dominic's Primary School within the boundary. Nearby schools include Lake Gwelup Primary School, Our Lady of Good Counsel, Hale School, and Churchlands Senior High School.
Walkways and natural parks and reserves weave their way through the suburb, and both Lake Gwelup Reserve and Herdsman Lake are just a suburb away for those who enjoy spending time in nature. Herdsman Lake is a regional park surrounded by hiking and cycling paths, with many waterbirds, plus native vegetation.
The population of Innaloo is 8,251 with a density of 2,750 persons per square km. The population spread is a mainly younger demographic with independent youth representing 22.3%, followed by maturing and established independence at 15.9%, then elderly singles at 13.2%.
Annual growth of the suburb is sitting at 11.8%. Based on settled sales as of 14 February 2022, the median land price in the suburb is $668,000 (reiwa.com.au).
If Innaloo sounds like your cup of tea, why not make the next step? Contact our Sales & Design Team so we can get you started with a house and land package or custom build.