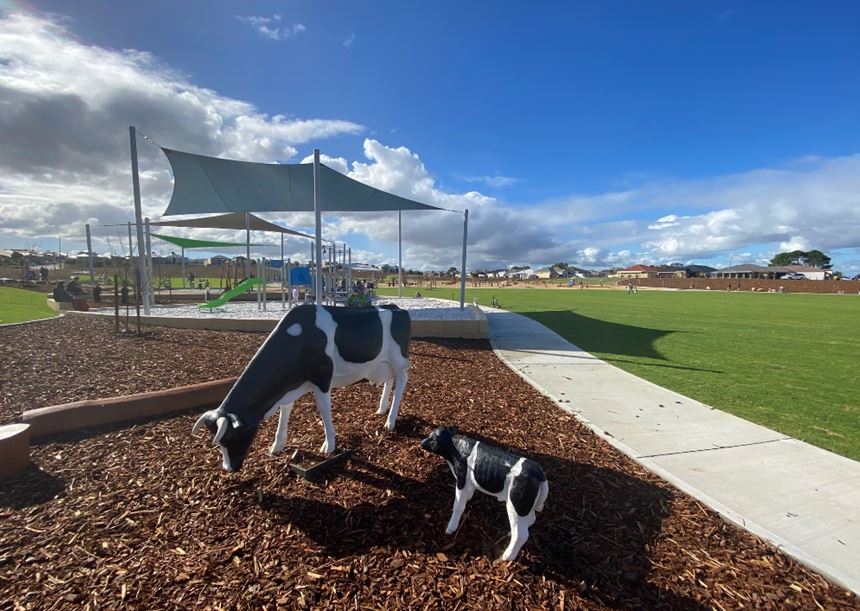 Located just 20 kilometres north of Perth, this suburb is perfect for couples and families looking to settle down. According to REIWA, over 80 per cent of households are couples with or without children. Residents in the area also say it is perfect for families as it is quiet and safe. If kids are in your future, we would recommend considering the houses for sale in this suburb in Perth, WA. In terms of schools, Hocking has both Hocking Primary School and St Elizabeth's Catholic Primary School, and many others in neighbouring suburbs.
One of our top property buying tips and advice are to know your budget before you begin the process of finding the right house and land package for you. Land for sale in Hocking has a median house price of $475,000 based on settled sales from 1 January 2020 – 31 December 2020. On top of this, 62.8 per cent of dwellings are being purchased, and 92 per cent of them are houses, with the other per cent being villas, duplexes, and townhouses. These numbers are very promising for a first home buyer in Western Australia.
When buying a home in Perth, you want to make sure you are close to all the amenities necessary to you. At the top of the list should be shopping centres. The main shopping centre in Hocking is the Wyatt Grove Shopping Centre. If you are looking for a bigger retail experience, Joondalup Shopping Centre is just 13 minutes away, or try Westfield Whitfords City just 20 minutes down the road.
We are lucky to live in a place like Perth, where everything is so close by. Nothing is ever too far away. For Hocking, you can get to the CBD in under 25 minutes. Local buses will also get you there in record time. Just jump on one of the local buses that will either take you straight to the city in an hour, or get a bus to Whitfords Station and then get the Joondalup line to the Perth Underground in 45.
Homes for sale in Hocking are blessed by being surrounded by nature. The Yellagonga Regional Park is vast and abundant with greenery, water, and islands for your enjoyment and is just over the border. If you prefer the sun and the surf, jump in the car and in under 15 minutes be at Mullaloo Beach. The perfect travel distance to head there for a morning walk or an afternoon splash.
Are you ready to take the leap and change your life forever? Let us help you get there! Call one of our Property Advisors today on (08) 9366 0414 to chat about suburbs, house and land packages, or anything you need answering. We can't wait to get you into your own home.