Building with Plunkett Homes

Many people assume that building a new home can be filled with stress, tension and lots of decisions. While it may be difficult at times and there are big decisions to be made, Plunkett Homes will hold your hand while you make the big calls. No need to worry about the budget or be uncertain that you've made the right decision. We know our local communities and we've been in the business for more than 100 years.. We listen, we care, we bring business to the local community. We understand the South West climate and we know that often it's harder to keep warm in winter than it is to keep cool in summer, which is why we know when framed construction may be better than traditional double brick.
Dunsborough House and Land Packages

From cabins to cute cottages or even large, luxurious Hamptons style retreats, there's a Plunkett Home for every style, requirement and budget. No matter what your block width, your budget, how many bedrooms you need and what aesthetic is pleasing to you, we have a house and land package that will suit you impeccably. Best of all, we understand that as your needs and circumstances change, your home needs change as well. Which is why many of our homes feature multi-purpose rooms. Need a playroom now? Great. In ten years time, turn it into a home theatre or a parent's retreat. And if we don't have the exact floor plan or specifications you're after, we'll design it for you.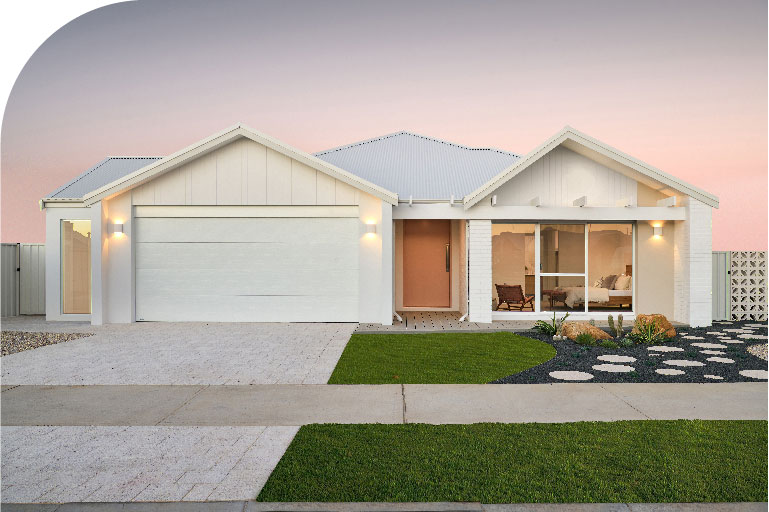 Dunsborough Display Homes
Stroll through our display homes so you can really get a sense of what we do and how we can create your dream home. There are display homes located throughout Western Australia including the South West region. Once you set foot inside the perfect home, you'll never want to leave.