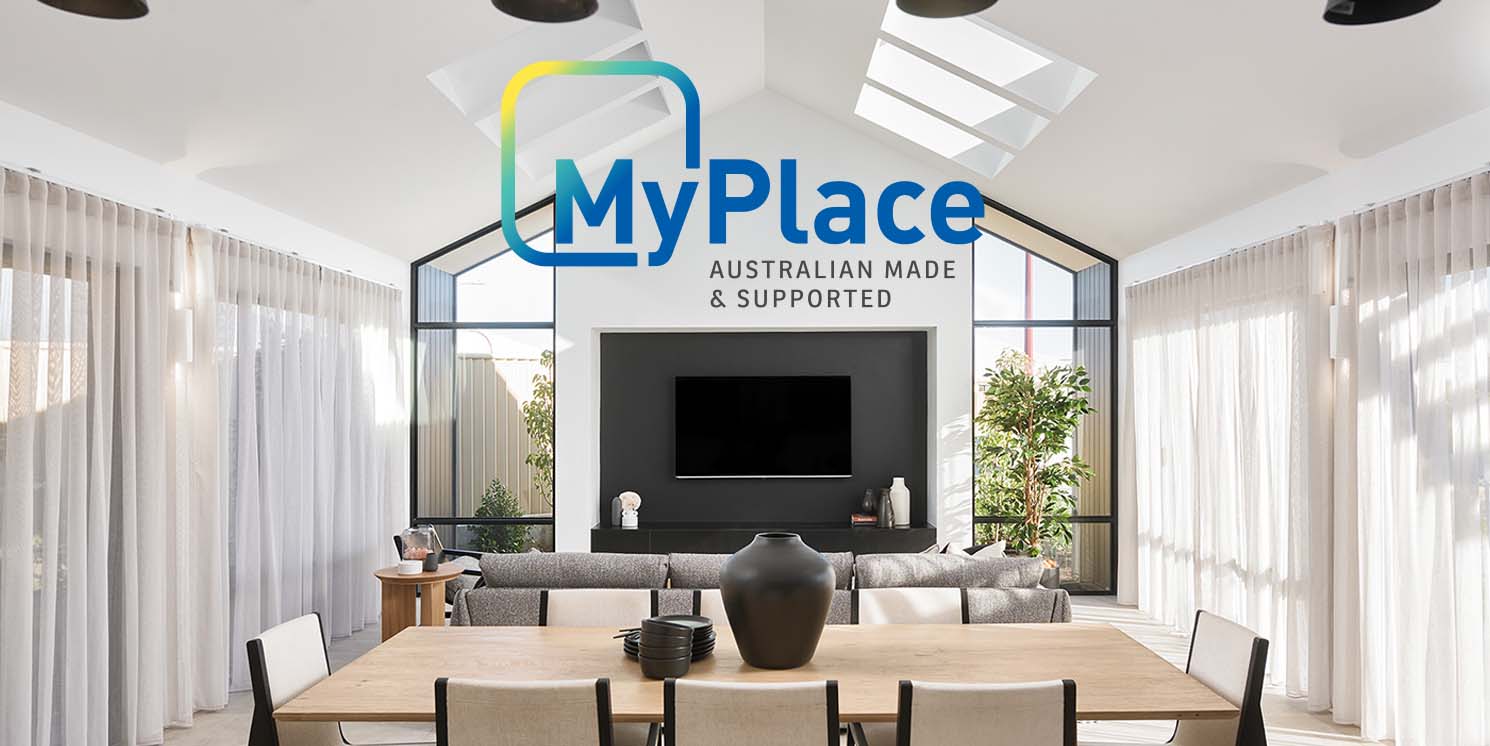 Enjoy the convenience of MyPlace in your new home!
Plunkett Homes and Advantage Air have teamed up to bring MyPlace as a standard inclusion on all of our Metro Luxe specification homes.
Luxe Home Standard Inclusions
All of our Luxe Range homes come with a complimentary MyPlace system including:
Control of your air conditioner through the MyPlace app
Smart module including 6 channels with capability to control different items within your home*
Luxe Upgrade bundles are available from $350 for Single Storey homes and $1,800 for Double Storey Homes

Lifestyle Range
MyPlace upgrade bundles are available across our Lifestyle Range from $1,300*
*Lifestyle from price based on homes with existing air conditioning. Air-conditioning purchased separately. Upgrade bundles include the cost of labour in the price advertised. Luxe- Labour costs apply to connect the 6 channels available in the complimentary MyPlace system. Applicable to Metro only.