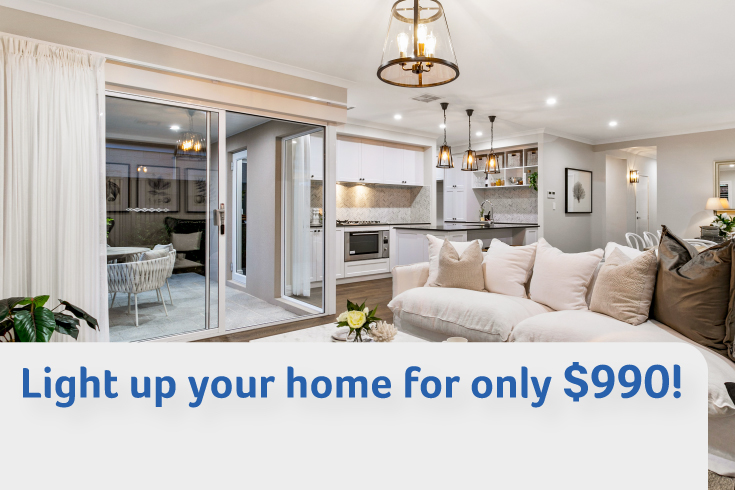 💡 Upgrade all internal light points to 8W LED downlights
💡 Addition of a further twenty 8W LED downlights internally
💡 Addition of seven standard double GPO's PLUS three additional double GPO's with integrated USB charging station
💡 Addition of three data points
💡 Choice of Excel life urban grey or classic white coloured switch plates
💡 Addition of three cannister lights to front elevation

A limited offer, only applicable to homes in the Lifestyle Range.
*This offer applies to the Perth Metro and Bunbury and Busselton metropolitan area only. Applicable on the Lifestyle Range only. See here for full terms and conditions.